OPP: Treat impaired driving as the dangerous crime it is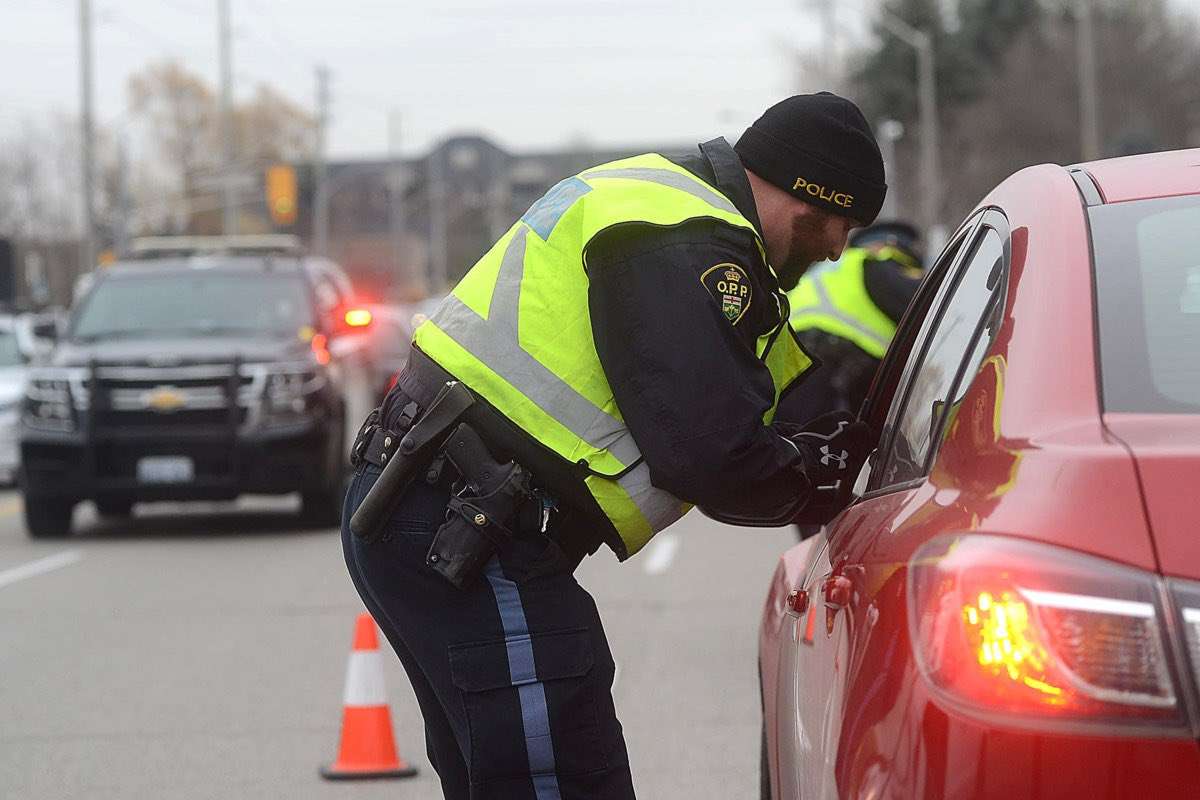 During the season when Ontarians should already be exercising caution on the roadways, impaired driving is even more dangerous than it is through the rest of the year.
And with holiday celebrations getting into full swing, the number of those who get behind the wheel while impaired increases, a tradition that is sadly as common as those celebrated through the season. It is for that reason the Ontario Provincial Police (OPP) carry out the Provincial Festive RIDE Campaign throughout the holiday season annually.
Today, Thursday, Nov. 17, 2022, the OPP, with the assistance of their many 'Road Safety Partners,' kick off the annual Festive RIDE Campaign, with the shared goal to "Reduce Impaired Driving Everywhere" (RIDE).
"Sadly, 51 people have died on OPP-patrolled roads this year in collisions that involved a driver who consumed alcohol and/or drugs. This ongoing, senseless loss of life is what drives the OPP's commitment and that of our valued road safety partners to eliminate impaired driving on our roads," OPP Commissioner Thomas Carrique said in a statement.
"If you suspect or witness impaired driving, please treat it like the dangerous crime that it is and immediately report it to police. Together, we can keep our roads safe during the holidays."
The seven-week campaign, which is led by the Ontario Association of Chiefs of Police (OACP), means "impaired drivers have as great a chance as ever to observe police make full use of their expertise and sophisticated set of tools to detect, charge, and immediately remove these dangerous drivers from the road," the OPP said in a press release.
The OPP underlined that motorists "should be particularly mindful" of one of those tools at officers' disposal: Mandatory Alcohol Screening (MAS), which allows police to demand a breath test from any lawfully stopped drivers, even if there is no evidence or suspicion that the driver has consumed alcohol – this includes those drivers pulled over at Festive RIDE stops.
"In Ontario, impaired driving is one of the leading causes of death on the roads. Driving under the influence of drugs and/or alcohol is dangerous and illegal," said Minister of Transportation Caroline Mulroney.
"As you make plans for the holiday season and year-round, please remember to plan ahead and use public transit, take a taxi or have a designated driver to ensure you arrive home safely. Let's all do our part to keep our roads safe, and prevent the tragic deaths and devastating injuries caused by impaired driving."
The OPP also reminded drivers of the Drug Recognition Evaluation (DRE) and Standardized Field Sobriety Testing (SFST) officers among their ranks, who serve as "effective police resources" in detecting drug-impaired drivers.
"The same penalties apply" for those impaired by drugs "as for those who are alcohol impaired," the OPP said.
Finally, police reminded all young, novice, and/or commercial drivers that, under Ontario's zero-tolerance law, it is illegal for these drivers to have any amount of alcohol or drugs in their system.
Impaired driving remains one of the leading criminal causes of death in Canada, according to the OPP. During the 2021-2022 Festive RIDE campaign, officers conducted 8,374 RIDE initiatives, laid 1,188 impaired driving charges, and issued 237 'warn range' suspensions.
"Today's launch of the Festive R.I.D.E. campaign serves as a reminder that no one should drive while under the influence of drugs or alcohol. It is a serious criminal offence that can have devastating consequences," said Solicitor General Michael Kerzner.
"Police services across the province need everyone's support to help keep our roads safe, especially during the holiday season. If you're out with friends and family, have a plan to get home safely and encourage others to do the same."