OPP seek public assistance after assault on Highway 401 near Westbrook Road overpass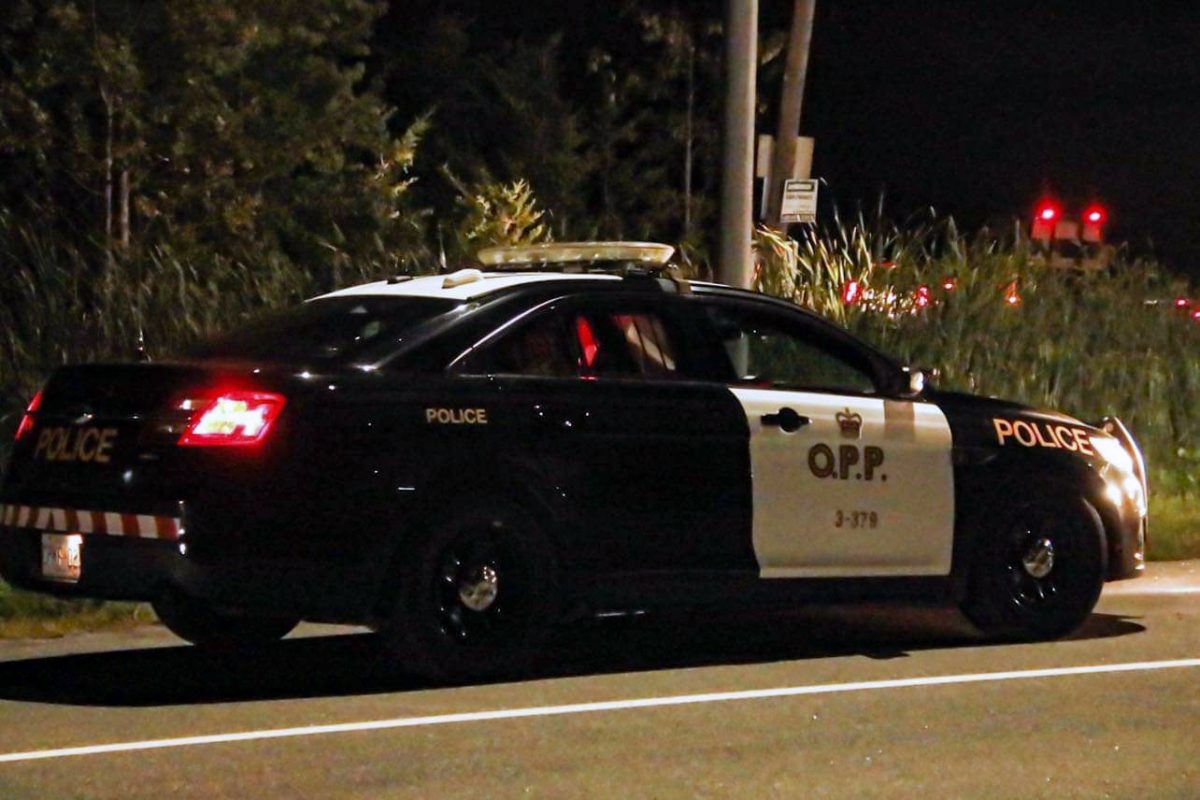 UPDATE (Monday, Aug 29, 2022, at 2:20 p.m.):
In response to questions from Kingstonist, Acting Sergeant Erin Cranton, Media Relations Coordinator for the East Region Ontario Provinicial Police (OPP), shared that the drug charges laid as part of the investigation into an assault that occurred on Saturday, Aug. 20, 2022, at approximately 5:20 p.m. on Highway 401 near the Westbrook Road overpass stem from the seizure of a quantity of pills, which included oxycodone, hydromorphone, and Xanax.
"The injured male suffered non-life threatening injuries," Cranton also shared in an email to Kingstonist, however, she was unable to say anything with regard to Putnam's charge of possession of a vehicle without permission, nor what type of weapons were involved, as the case is currently before the courts.
---
Original article:
Four people have been arrested and charged following an assault on Highway 401 where a lone male was left injured in the middle of Ontario's busiest highway.
Now, investigators with the Frontenac County Detachment of the Ontario Provincial Police (OPP) are asking for public assistance as their investigation continues.
According to the OPP, the incident occurred in the early evening on Saturday, Aug. 20, 2022. That day, at approximately 5:20 p.m., members of the Frontenac OPP responded to "an assault Highway 401 westbound near the Westbrook Road overpass in the City of Kingston." There, officers found a lone male, injured and lying in a "live lane of traffic," the OPP said in a press release on Monday, Aug. 29, 2022.
According to police, a vehicle suspected to have been involved was then located by members of the Lennox and Addington (L&A) Detachment of the OPP on Highway 401 in Napanee. The vehicle was stopped and, as a result of the ensuing investigation, four people were arrested.
Oussama Chemaou, 21, of Montreal, Connor Putnam, 23, of Ajax, Hilaire Angalikiana, 20, of Montreal, and Anthony Parkinson, 26, of Hoshelaga, Que., have been charged with the following under the Criminal Code of Canada and the Controlled Drug and Substances Act:
Forcible confinement
Robbery with theft
Possession of a Schedule 4 substance for the purpose of trafficking
Two counts of possession of a Schedule 1 substance (opioid) for the purpose of trafficking
Additionally, Chemaou was further charged with:
Aggravated assault
Uttering threats to cause death or bodily harm
Possession of a weapon for a dangerous purpose
Obstructing a Peace Officer
Two counts of failure to comply with a release order
Putnam was further charged with:
Assault
Taking a motor vehicle without consent
According to the Frontenac OPP, all four of the accused individuals have been remanded into custody.
Now, the OPP are asking anyone who may have witnessed the assault, or anyone who was travelling in the area of the assault (Highway 401 near the Westbrook Road overpass) at the time who may have dashcam footage or information, to contact the Frontenac OPP at 1-888-310-1122.
Kingstonist has inquired with the OPP as to what types of drugs were involved, what type of weapon was involved, whether Putman's charge of taking a motor vehicle without consent is with regard to the vehicle the four accused individuals were located in, and the extent of the injuries sustained by the male victim. This article will be updated if/when more information becomes available.