OPP officers rescue injured owl in Madoc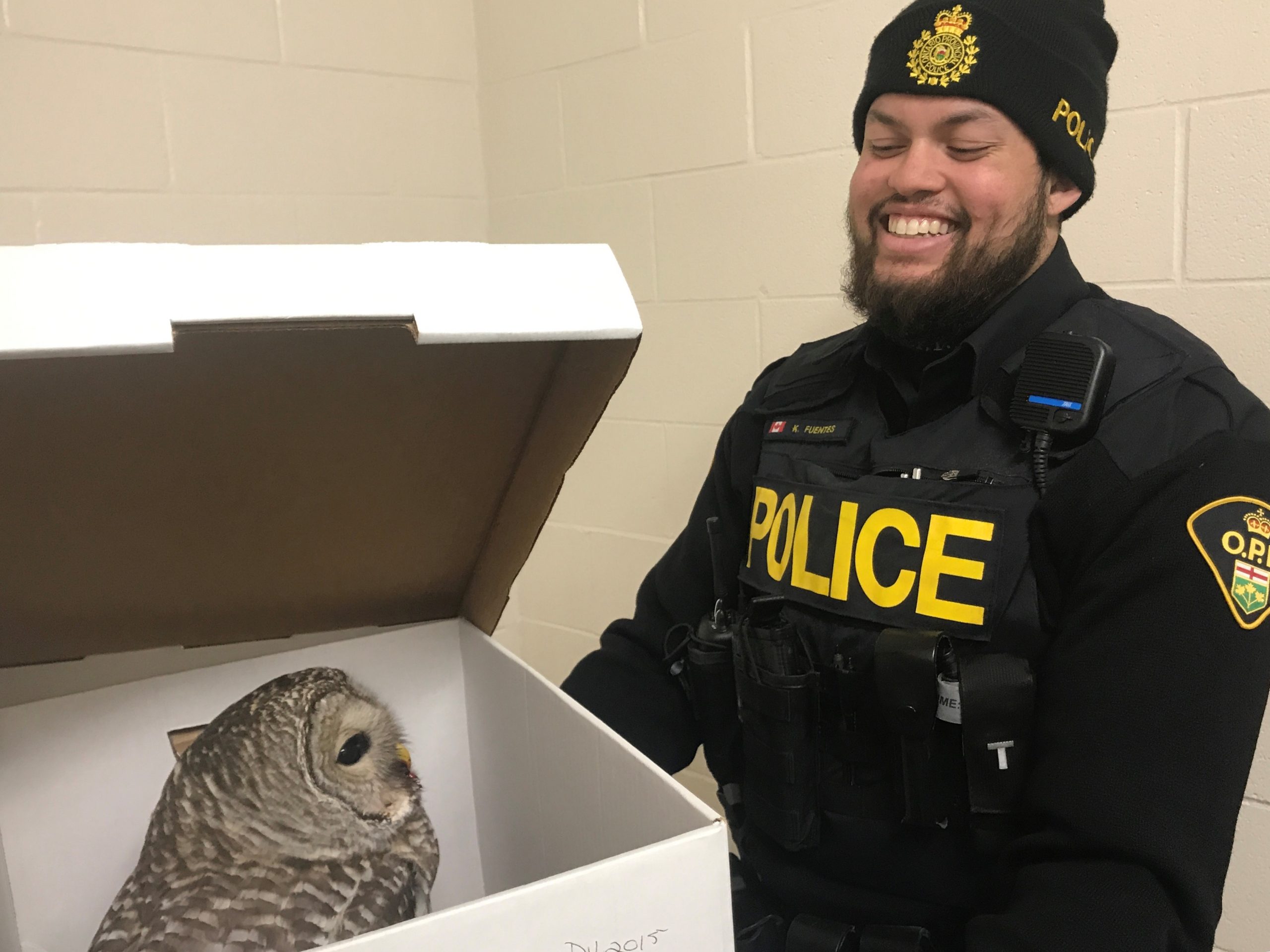 Two officers with the Central Hastings Detachment of the Ontario Provincial Police (OPP) are being credited with rescuing an owl that is now in the care of Sandy Pines Wildlife Centre in Napanee.
The rescue occurred after the OPP received a call on Tuesday, Jan. 28, 2020 regarding the injured owl, which was on Lahey Road in Madoc. The OPP believe the owl was struck by a passing vehicle while it was eating some early morning prey in the middle of Lahey Road. The responding officer, PC Kenny Fuentes and PC Dave Kirkwood, responded to the call. There, Kirkwood used an OPP issued raincoat to cover and capture the owl with the assistance of Fuentes. The OPP believe the owl is a barred owl, also known as a hoot owl, which is native to the region.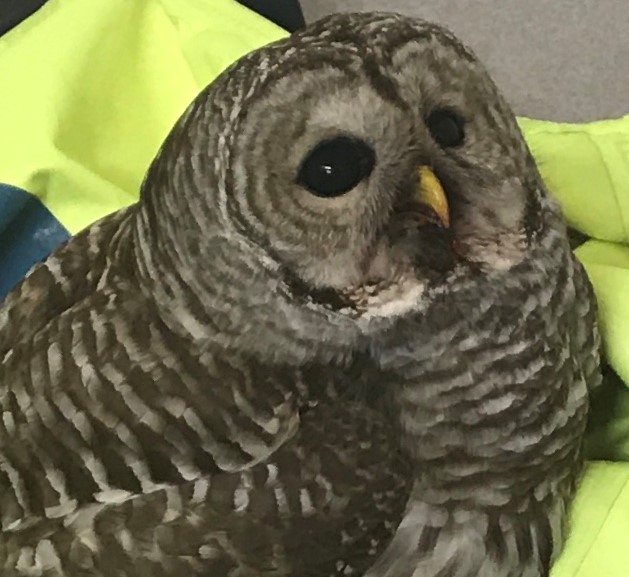 The OPP contacted Sandy Pine Wildlife Centre in Napanee, who will be aiding in the assessment and rehabilitation of the owl, according to the OPP.
PC Fuentes, who aided in the rescue, is no stranger to Kingston, as he attended Queen's University where he played on the Gaels football team in 2014.