OPP lay further charges against Camp Kennebec counsellor, including sexual exploitation and assault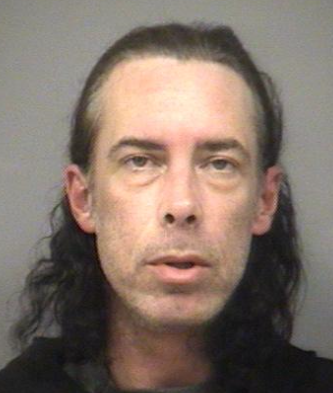 Nearly one year after police arrested and charged a former Camp Kennebec counsellor in relation to a sexual assault and child pornography investigation, the Ontario Provincial Police (OPP) have announced further charges against the man.
Sean Jackson, 48, was first investigated and subsequently arrested in April of 2022 as part of an investigation into sexual assault, voyeurism, and child pornography related offences alleged to have occurred during his time as a camp counsellor at Camp Kennebec. At the time, Jackson was living in Mississauga, and police encouraged any further potential victims to come forward. Noting that Jackson was known to campers as "Rocker Sean," police detailed that Jackson had served as a counsellor at the camp for 19 years, beginning in 2002. Camp Kennebec is a summer camp specializing in programs for youth and teens with intellectual and developmental disabilities, and located about 30 minutes north of Kingston.
Now, Jackson has been charged with further similar offences, according to the OPP.
In a press release on Tuesday, May 2, 2023, the OPP announced that investigators with the Frontenac County Detachment have further charged Jackson with "serious violent offences."
"As a result of an investigation that began in late 2022, involving allegations against a camp counsellor, officers were able to make an arrest on April 24, 2023," the OPP said.
Jackson, who now resides in Casselman (located in the United Counties of Prescott and Russell), was charged with:
Sexual assault
Sexual exploitation of a person with a disability
Uttering threats to cause death or bodily harm
Failure to comply with a release order (other than to attend court)
"If you have any information related to this investigation and have not spoken with investigators, please contact the Frontenac OPP at 1-888-310-1122," police relayed.
"If you have been a victim of sexual assault or violence, you are not alone. Support is available for anyone who has been sexually assaulted. You can access crisis lines and local support services through this Government of Canada website or the Ending Violence Association of Canada database. If you're in immediate danger or fear for your safety or that of others around you, please call 911."
Kingstonist inquired with the OPP as to when the above offences are alleged to have occurred, as well as if the victim was a client of the camp, and if police believe there may be further victims.
"The offences occurred in August 2021 at a camp in North Frontenac. Due to the fact the investigation is ongoing, we are unable to provide specific details of the offences. We are asking anyone that may have been a victim or has information to come forward and call the OPP at 1-888-310-1122," said Acting Sargeant Erin Cranton, Media Relations Officer for Frontenac OPP.
This article will be updated if/when more information becomes available.