Nutrition Month: Planet-based eating – Sustaining all life on Earth
Editorial note: To mark Nutrition Month 2022, Kingstonist will be featuring a column from a Kingston-based Registered Dietitian (RD) each week throughout the month of March. For more information on nutrition and the role of the dietitian, visit the Dietitians of Canada website.
The following article is written by dietetic intern Christine Hoogkamer. The views and opinions expressed do not necessarily reflect those of Kingstonist.
---
The evolution of food production and processing over time has contributed to increased efficiency of agricultural practices, greater yields to support growing populations, limitless foods to choose from, improved palatability and longevity, and much more.
Unfortunately, the major caveat is ultimately a sacrifice of the water we drink, air we breathe, and land we stand on. So it is important for us to think about how the impact of our food choices affects the future of our planet. Sustainability is about advocating for environmental protection, biodiversity and ecosystem preservation, fair wages, equity, and food and nutrition security for all people using a systems-based approach.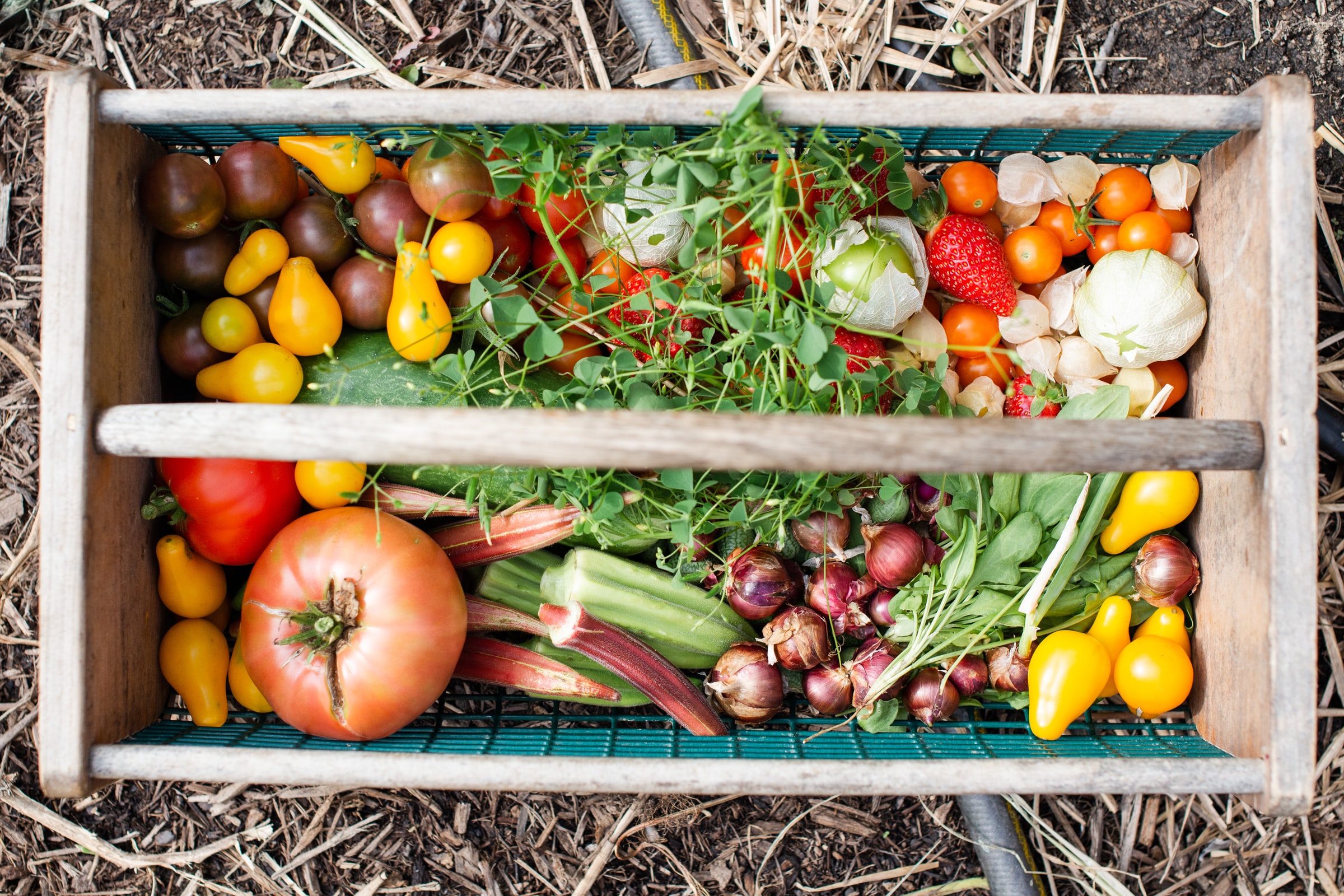 For the sake of simplicity, I'd like to highlight these 'ingredients' of a sustainable diet:
Environmental protection
Can you imagine a world with no fish in the oceans, no rain forests, no fertile land to grow food to nourish and sustain our children and grandchildren? Current food practices (in particular, raising livestock and the ultra-processing of foods) are contributing to the degradation and/or depletion of natural resources, such as forests, soil, water, and air. This planet has taken good care of us for hundreds of thousands of years. Now it's time for us to return the favour and take care of the planet that has given us so much.
Food and Nutrition Security
Think about what feeling secure means to you; how does it feel? Perhaps you feel safe, free of worries, and in control. The opposite is true for over 800 million people on Earth with insufficient food intake, which has been exacerbated by the pandemic. Food and nutrition security mean that nutritious food is accessible (physically and financially), acceptable (cultural considerations and treatment of workers), and adequate (safe and sustainable).
So, what food choices can we make to help build a sustainable food system for a healthier tomorrow? Find out what your core values are with respect to maintaining a sustainable food lifestyle. It's important to remember that sustaining anything requires commitment; actions that are reflective of our personal values are more likely to persist.
Moving towards a diet that is more plant-based can be more environmentally sustainable with respect to reduced water use and pollution, greenhouse gas emissions, and deforestation for land use, as compared to the typical omnivorous diet of today. Now, I do want to emphasize that agricultural practices, food packaging, and transportation also have an important role. For example, greenhouse tomatoes require more energy than their field-grown counterparts, and organic berries may have to travel by plane, thereby emitting greenhouse gases. Similarly, pasture-raised livestock have the potential to reduce greenhouse gases related to decomposition of plants inedible to humans, and return nutrients to the soil by means of their manure. With that being said, if you decide that eliminating meat entirely isn't feasible for you, and you have the means to purchase more sustainably raised meat, consider choosing meat from animals raised on local, small farms where they are able to freely roam the land.
Making sustainable food choices now is pointless if we don't make a conscious effort to pass on these values to our children. A 'healthier tomorrow' can still exist long after we are gone, as long as we empower children to carry on with positive changes. We can start by teaching our children where food comes from and how it's produced; show them that food can be grown, preserved, and prepared at home. Model sustainable food choices and practices and involve them in decision-making. The time and energy that we invest now will be rewarded with happy children running around playing on a healthy planet.
Check out these websites for more information:
https://www.halfyourplate.ca/respect-for-food-from-farm-to-table/
https://food-guide.canada.ca/en/tips-for-healthy-eating/healthy-eating-and-the-environment/
---
Christine Hoogkamer is a dietetic intern based out of Kingston.