New councillors ready for start of term
Next Tuesday, marks the start of a new term for Kingston City Council, and with the new term come several new faces around the Council horseshoe. Following the 2022 municipal elections, eight districts are set to receive new representation at City Hall, which means Kingstonians will have to quickly adjust to the new names that make up the 12-member Council. 
The eight new members of Kingston City Council are:
Don Amos (Portsmouth District)
Paul Chaves (Loyalist-Cataraqui District)
Vincent Cinanni (Williamsville District)
Conny Glenn (Sydenham District)
Jimmy Hassan (Trillium District)
Gregory Ridge (King's Town District)
Wendy Stephen (Lakeside District)
Brandon Tozzo (Kingscourt-Rideau District)
Ahead of their swearing-in ceremony and first meeting next week, Kingstonist caught up with some of the City's newest councillors to get a sense of how they're feeling with less than a week to go before the start of their first term. 
With any new job comes a mixture of excitement and nerves, which certainly applies to the incoming cohort of City councillors. They expressed eagerness to get up-to-speed with the expectations and demands of the position, in order to best represent the interests of their constituents.
"It has been full of training, orientation, meeting staff and getting to know the other councillors," said incoming Loyalist-Cataraqui District representative Paul Chaves, when asked about his experience over the past few weeks. "[I'm] really excited and geared up to get started, and to help find solutions to the many issues that were brought up during my campaign."
"Homecoming was the week of the election and, as the Councillor Elect for Sydenham, the outreach began immediately. I spent time at Police Headquarters and on the ground speaking with students and officers that weekend," remarked Conny Glenn. "I've been heartened by the outreach and support from my constituents, City staff, and my fellow councillors these last few weeks. I feel like my career as City councillor has already started, given the outreach, and I certainly feel ready to get to work." 
Kingscourt-Rideau district's Brandon Tozzo said the last few weeks have been "very busy" as he prepares for his new role. "I've been attending meetings and briefings with the City, meeting with constituents, and learning the ropes about being a councillor."
"The first few weeks have been amazing. [It] has been great spending time and getting to know the other councillor-elects. [I] feel excited and ready to start this journey with this great group of people," added Vincent Cinanni, Councillor Elect for the Williamsville District.
In terms of what the incoming members are most looking forward to as the new term gets underway, Glenn said she's ready to start "consulting with the community and getting initiatives I spoke to off the ground." The new representative for Sydenham District noted that the group of councillors for the upcoming term is a strong team. "That's really important because politics is a team sport. We've seen how divisive other levels of politics [have] become and how it creates dysfunction and cynicism. There will no doubt be bumps in the road, but I believe our team can navigate those bumps and restore some positivity and faith in government."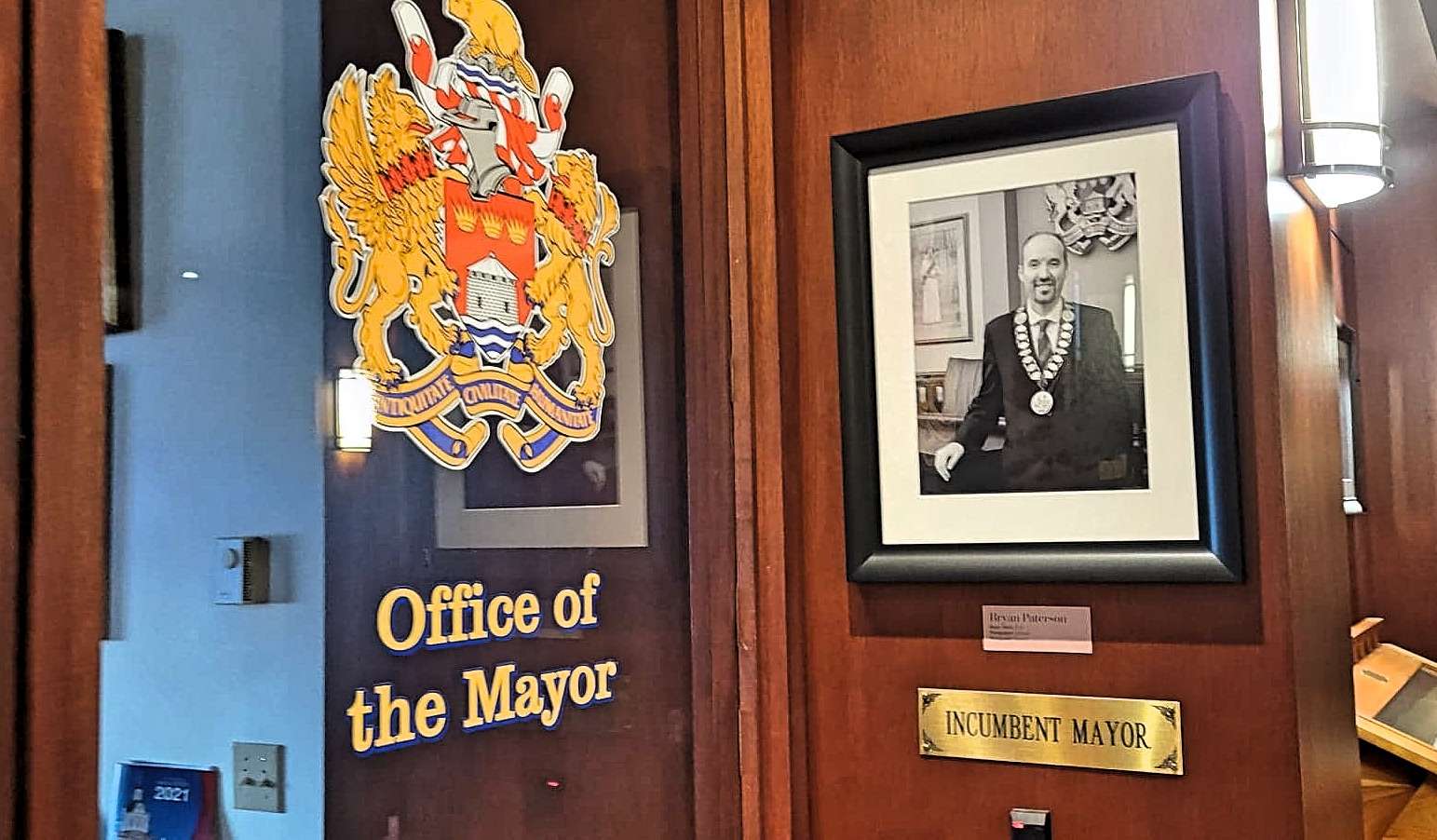 That team work will include working with Mayor Bryan Paterson, who will sit at the helm of Kingston City Council for his third term in the Mayor's Office and fourth term around the horseshoe. This is something the Loyalist-Cataraqui Councillor Elect is also looking forward to.
"I am looking forward to working with the Mayor, other councillors, and City staff to help resolve the major issues facing Kingston, [such as the] health care professional shortage, affordable housing, homelessness, and the environment," said Chaves.
Similarly, Cinanni noted that he is "looking forward to see[ing] how we can all work together and get things done. I am also looking forward to doing some committee work." 
When asked what he was most looking forward to ahead of his first term on Council, Kingscourt-Rideau's Brandon Tozzo said, "working on the issues the citizens of Kingscourt-Rideau care about and helping the community." 
While the incoming group of councillors expressed an overall sense of excitement and optimism for the four years ahead, many have specific issues they plan to address as soon as possible. "There are many [issues I plan to bring up], but the two main ones are to address the many safety issues (traffic/speed/pedestrian/school), and increase park/recreational amenities," said Chaves. 
"I think to start, [my focus] would be trying to advance with housing that is affordable, [and] also [to] get our infrastructure maintenance going and finding ways to slow down traffic," added Cinanni. 
Tozzo noted several issues that have become significant matters for the current City Council, and will no doubt be front and centre as a new term gets underway: "I'd like us to make headway on accessibility, homelessness, and climate change as we start our strategic planning." 
Meanwhile, Sydenham District's Glenn mentioned housing as a key issue for her, especially property standards. "In particular, rental properties that pose a health and safety risk to tenants and neighbours. No one should live in substandard housing," she said.
The incoming group of City councillors will officially take their seat in Council Chambers during a special ceremony on Tuesday, Nov. 22, 2022, featuring the Oath of Allegiance and Declaration of Office for all twelve members, as well as the Mayor. Tuesday's ceremony is scheduled for 7:00 p.m. at Kingston City Hall.
Kingstonist reached out to all of the new members of Kingston City Council for comment in this article, however not all of the soon-to-be councillors responded by time of publication.
---