Napanee's David Isbester appointed to Ontario Court of Justice
The Ontario government has announced the appointment of a new judge to the Ontario Court of Justice (OCJ), effective October 12, 2023: Justice David Isbester.
Isbester, who grew up in Napanee, is the son of Napanee's former mayor Marg Isbester and Malcolm "Mac" Isbester. Called to the Ontario Bar in 2008, he spent a year as an assistant Crown attorney in Kingston and Peterborough. Between 2009 and 2019, he was a criminal defence lawyer in Napanee, Kingston, Belleville, and Picton, appearing in both the Ontario and the Superior Courts of Justice.
According to a media release from the provincial government, in 2019, Justice Isbester joined the Cornwall Crown Attorney's Office, where he served as an assistant Crown attorney until late 2020, when he joined the Belleville Crown Attorney's Office. During his time in Belleville, Justice Isbester served as the designated intimate partner violence prosecutor. Throughout his legal career, Justice Isbester has prosecuted and defended numerous complex and serious fraud, murder, and sexual violence cases. Since 2020, he has also been a board member of Morningstar Mission, which supports community members in need of shelter, clothing, food, and mental health care.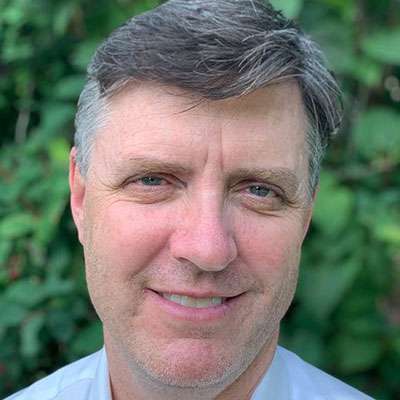 "David and his wife Nicole have spent their lives in Napanee and are proud to call it home. David works as an Assistant Crown Attorney in the Belleville office and prior to that, he was a criminal defence lawyer in Napanee. The Mission has always been a place that David could trust to be there for a client or friend in need of a helping hand or a kind word. David and his family enjoy volunteering with the Mission and he is very excited to be a part of an organization that is so important to our community," Morningstar Mission states on its website.
Chief Justice Sharon Nicklas has assigned Justice Isbester to Thunder Bay. According to Law Times, officials from the Crown Attorney's Office in Belleville expressed their support for David Isbester as he moved on to new responsibilities in Thunder Bay. They highlighted his calm demeanour, compassionate approach to people, and willingness to handle any case, often going the extra mile. They extended well wishes to him in his new role.
The Ontario Court of Justice is one of two trial courts in Ontario (the other being the Superior Court of Justice) that make up the Court of Ontario.
The Ontario Court of Justice is composed of provincially appointed judges and justices of the peace. The judges and the justices of the peace of the Court preside over adult criminal, youth criminal, family law, child welfare, and provincial offences matters, in accordance with the jurisdiction set out by municipal, provincial and federal laws.
In Ontario, two appointment committees operate independently of the Ontario Court of Justice: the Judicial Appointments Advisory Committee (JAAC) and the Justices of the Peace Appointments Advisory Committee (JPAAC).
In 1988, Attorney General Ian Scott announced a three-year pilot project to try a different model of appointment for Provincial Court Judges. The Judicial Appointments Advisory Committee (JAAC) began its work with a mandate: First, to develop and recommend comprehensive, sound and useful criteria for the selection of appointments to the judiciary, ensuring that the best candidates are considered; and, second, to interview applicants selected by it or referred to it by the Attorney General and make recommendations. In 1992, the Committee issued a Final Report and prepared recommendations for draft legislation to ensure that judges in future will be appointed by a process independent of political considerations.
JAAC was formally established on February 28, 1995, by proclamation of the Courts of Justice Act amendment passed in 1994.
In 2021, amendments were made to the legislation, including increasing the minimum number of candidates to be recommended for a judicial vacancy from two to six. Additionally, if a similar vacancy arises within 12 months after a recommendation, the Committee is required to provide a recommendation based on the previous recruitment instead of advertising the vacancy. The Attorney General now appoints the three lawyer members of JAAC from lists of three names submitted by the three law associations. Previously, these law associations appointed their own representatives.
The Judicial Appointments Advisory Committee is required to provide the Legislature with an annual report. The 2021 legislative amendments require the Committee to include diversity statistics in its annual reports, based on data voluntarily disclosed by candidates.
While justices of the peace have jurisdiction with respect to provincial offences matters, including trials, most bail hearings, search warrants, criminal case-management court and hearing applications for peace bonds (section 810 of the Criminal Code of Canada), judges of the court also hear bail hearings, but also have jurisdiction over youth and adult criminal preliminary hearings, trials and sentencings, some Provincial Offences trials and a broad range of family law and child protection applications and hearings. Almost all criminal charges commence in the Ontario Court of Justice.
According to the Ontario Court of Justice, the Ontario Court of Justice serves the people of Ontario by providing independent, fair and accessible justice. To qualify for consideration as a judge, applicants must have at least 10 years membership at the Bar in one of the provinces or territories of Canada. Applicants must have a sound knowledge of the law, an understanding of the social issues of the day and an appreciation for the cultural diversity of Ontario.
While courtroom experience is a distinct asset, according to the Ontario Court of Justice website the Judicial Appointment Committee also considers suitable candidates whose experience includes work with administrative tribunals, academia, and in the social policy field. Applications are encouraged from women, Indigenous peoples, francophones, persons with disabilities, LGBTQ2, and visible and ethnocultural minorities.
Isbester "respectfully declined" a request for an interview from Kingstonist.