Murdoch Mysteries episode shot in Kingston premieres tonight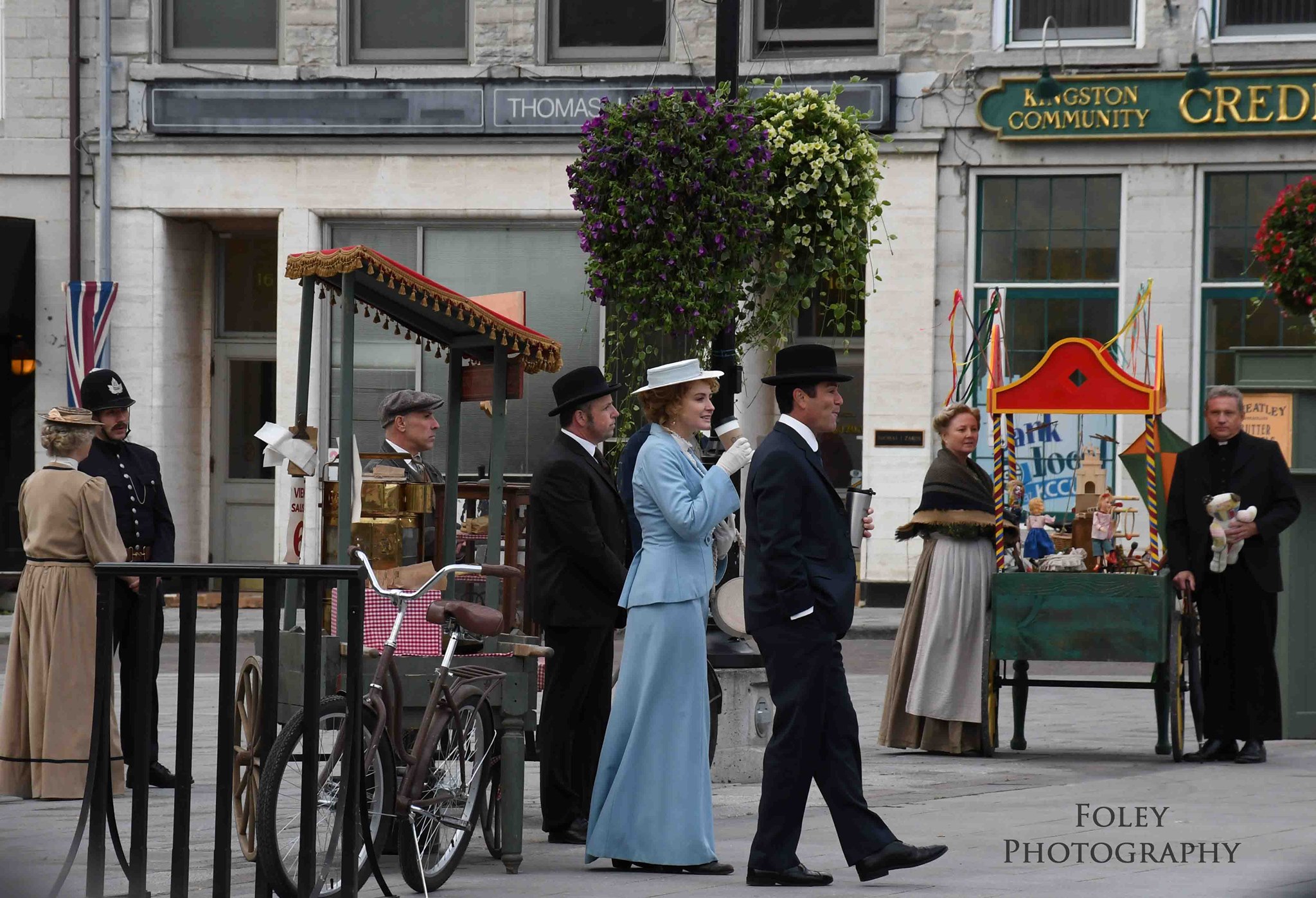 Whether you're a fan of the CBC hit drama Murdoch Mysteries or just a fan of all things Kingston, you'll want to tune in tonight to see the episode of the show filmed entirely in the Limestone City.
The 13-season television series set in the early 20th century filmed here in Kingston in late September of 2019 and drew hundreds of Kingstonians to Springer Market Square when the show filmed right in the heart of the downtown core of the city. Along with Springer Market Square, Murdoch Mysteries also shot in Kingston Penitentiary, Kingston City Hall, and at the Cataraqui Conservation Area, according to the Kingston Film Office.
The result of those shoots is a one-hour episode set entirely in Kingston, which debuts at 8 p.m. on Monday, Feb. 3, 2020 on CBC. Following the premiere, the episode will be available for streaming on CBC Gem.
Along with the recognizable scenery of Kingston, those watching the episode might even spot a familiar face or two, as the show employed some local actors as extras during the shooting.
The filming of an episode of Murdoch Mysteries here in Kingston was just one part of a banner year for the Kingston Film Office, which accommodated a number of high-profile television series that filmed here in 2019, such as Star Trek: Discovery and DC's Titans, season 2 of which was recently released on Netflix, and features Kingston Penitentiary as well as some local extras, too. Titans shot in Kingston in August of 2019, and, between sold-out hotels, multiple equipment rentals, local suppliers, site upgrades, and more than 120 extras, the direct local economic impact is estimated at more than $250,000 for this single episode alone, according to the Kingston Film Office.
The Film Office advises that tonight's episode of Murdoch Mysteries can be viewed by those in Kingston on Ottawa's CBOT-DT, with channels 4 and 813 locally.
Until then, enjoy some of these great behind-the-scenes photos taken by Jessica Foley.