Multi-use outdoor sport courts now open in Gananoque
The Town of Gananoque celebrated the grand opening of its new multi-use outdoor Sport Courts on Friday, Aug. 6, 2021.
The courts, located behind the Lou Jeffries, Gananoque & T.L.T.I Recreation Centre were created through a smart multi-use design, featuring four sport courts constructed to accommodate tennis, pickleball, and basketball, according to a release from the Town of Gananoque, published on the same date. The Town said the facility will serve as an important recreation outlet allowing area residents to enjoy sport participation, leagues, and potential clinics and camps in the future.
The project began in October 2020 and was completed on Wednesday, Aug. 4th, 2021. Wentworth Landscapes was hired as the project manager and construction was completed by Emmons and Mitchell Construction Ltd.
All four courts are set up and painted with lines allowing for tennis. Pickleball lines are painted on courts 1 through 3, court 3 features two basketball nets with lines painted for half-court games. The fourth court will be dedicated to tennis with only tennis surface lines on the court.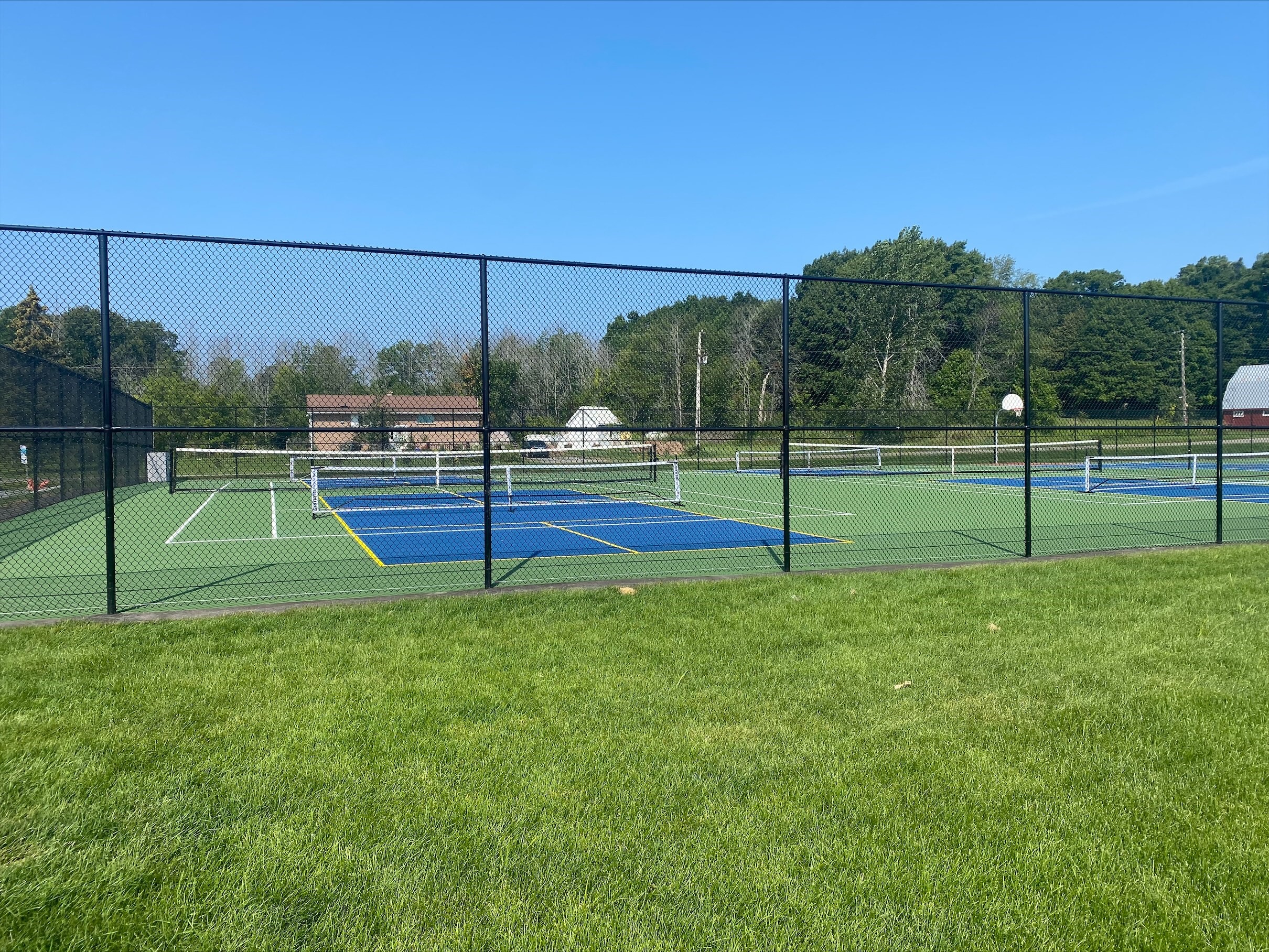 "Gananoque has an active pickleball club with over 40 members who are excited to have a new facility to call home. Lansdowne also has a very active pickleball club with players from across the region. The Town has been actively working with the Township of Leeds and the Thousand Islands (TLTI) on implementing the Joint Recreation Master Plan through a joint committee focusing on shared recreational uses," said Doug Wark, Manager of Community Services for the Town of Gananoque. "The committee is appreciative of this outstanding new facility and excited to offer this facility to both Town and Township residents. The partners are already exploring the possibilities of hosting large pickleball tournaments at both facilities in the future."
For the initial first season, use of the facility will be open for first come first serve participation. As user groups develop into leagues the Town said they will work to accommodate dedicated league reservations in the future.
"Our community is eager to get back to regular recreational sport and exercise especially after experiencing such a long COVID-19 reduction of sport facility use. We are hopeful that the facility is well used by our area youth to enjoy not only basketball but also our existing Skate Park, BMX Park, hockey and youth soccer all in the same location proximity," said Wark.