MPP Hsu: Temporary ferry workers cost taxpayers more than double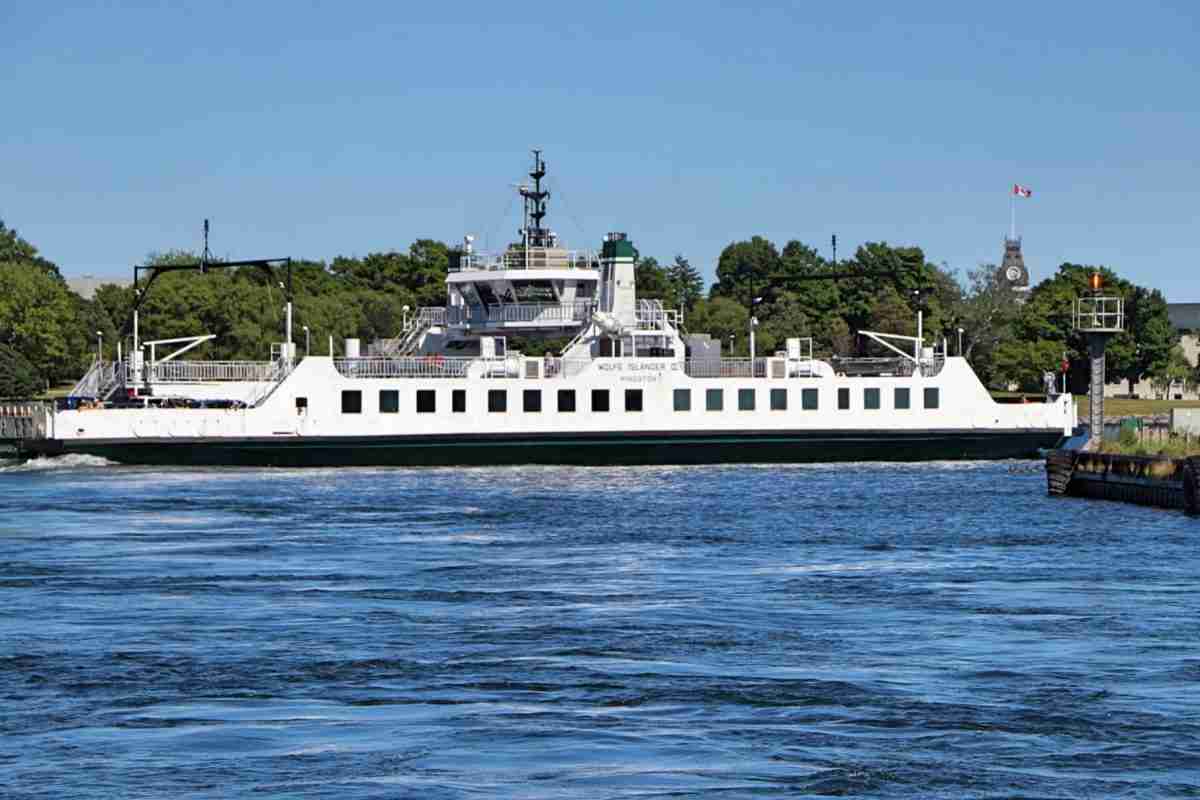 On Wednesday, Feb. 22, 2023, Ted Hsu, MPP for Kingston and the Islands, released a statement after the Ontario Minister of Transportation responded to his inquiries into the hiring of agency workers for the Wolfe Island ferry.
According to the statement, MPP Hsu tabled two written questions to the Ontario Minister of Transportation on Oct. 25, 2022, and a response was received today, Feb. 22, 2023, which included the following figures:
The total number of hours worked by agency workers from June 26, 2022, to Sept. 30, 2022, was 2,786 hours. The total cost of agency workers from June 26, 2022, to Sept. 30, 2022, was $241,337.03, broken down as follows:
Salary: $163,809.45
Per Diem (including administrative costs and transportation): $76,741.97
Administration Fees: $785.61
The hourly wages of unionized ferry workers range from approximately $23 per hour for a deckhand to $38 per hour for captains. Based on these figures, the hourly cost of a temporary agency worker was $86.62 per hour.
"Regular Wolfe Island ferry workers are covered by Bill 124, which has suppressed wages and kept them far below wages in the private sector," stated MPP Hsu. "Premier Ford has mismanaged the labour shortage and contributed to disruptions and delays in ferry service by allowing ferry workers to be scooped up by the private sector. In the end, just like for nurses, his government has had to hire back temporary agency workers at a far higher cost in money and worker morale. This government is not, as its slogan says, 'working for workers.' Instead, it's proving that it can't be trusted to address the real issues such as staffing shortages and economic disruptions."
Service of the Wolfe Island ferry has been plagued with issues since the arrival of the new electric ferry in 2021. The new boat, the Wolfe Islander IV, is meant to replace the current boat, the Wolfe Islander III, and is larger, allowing for more passengers upon each crossing. The new ferry currently remains in storage in Picton, however, while it is there, the staff that will work on that ferry in the future are being trained on it. This, along with the national shortage of qualified seafarers, has resulted in a shortage of staff to maintain the service of the Wolfe Islander III. At the same time, continued mechanical issues have also caused disruption to the ferry service, as have delays in the construction of the new docks to accommodate the new ferry at Marysville on Wolfe Island and at the current site of the Kingston terminal on the mainland.
Stay tuned for more coverage of the problems encountered by Wolfe Island residents due to these issues, as well as what various government ministries are doing about those issues, in the coming days.