Ministry of Education announces voluntary attendance for 2020-21 academic year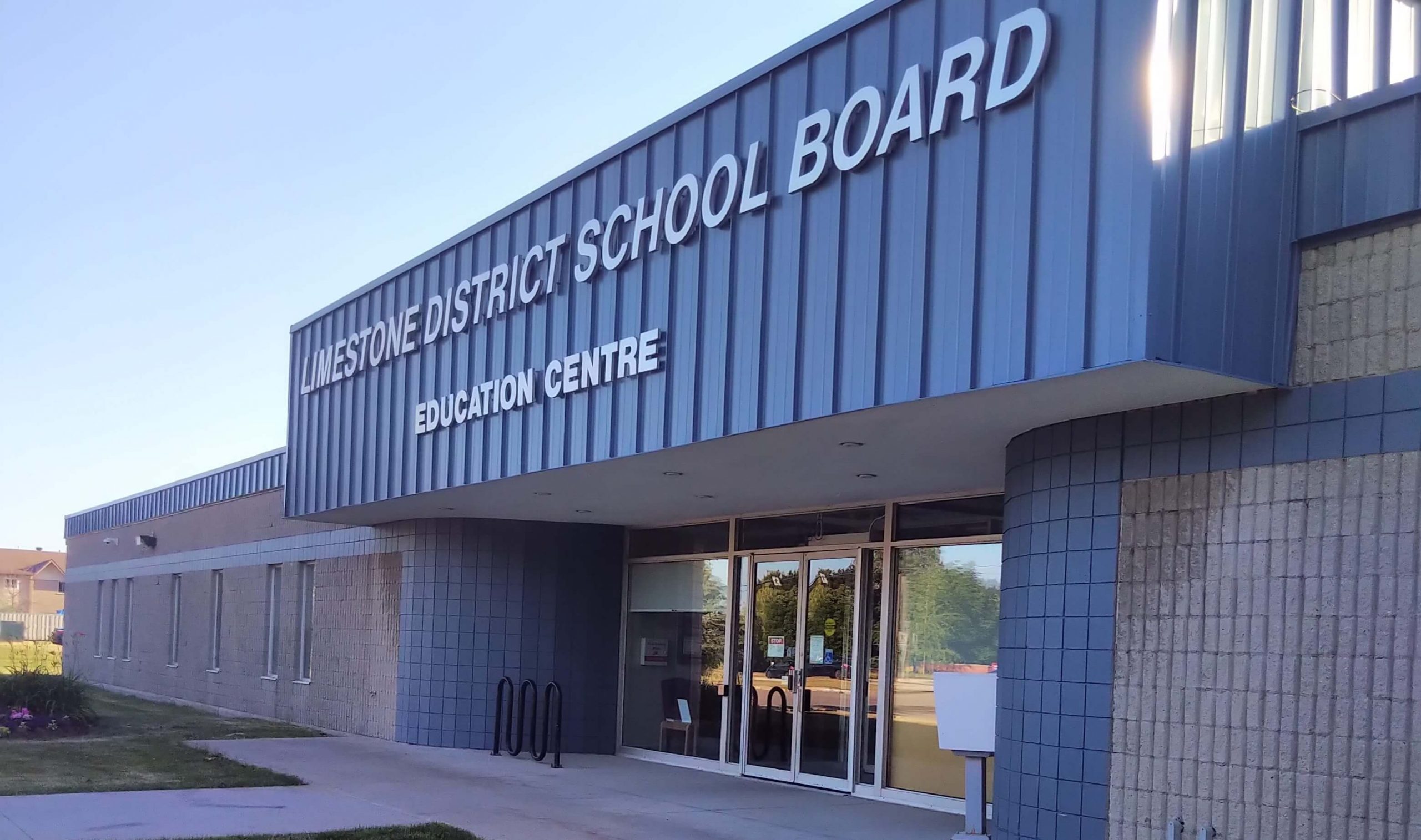 The Ontario government has indicated that school attendance will be voluntary, based on parent choice for the 2020-2021 academic year.
All boards across Ontario, including Kingston-area school boards, need to prepare their plans for the upcoming school year by Tuesday, August 4. The Ministry has said it will stay in close communication with school boards through June and July. They'll provide guidance based on the latest public health advice in early August, to prepare for school opening.
"For parents who choose not to send their child back to school, school boards should be prepared to offer remote education," read the guidelines for school reopening, released on Friday, June 19, 2020. "This requirement will be in place for as long as public health circumstances require adapted delivery of education."
School boards have also been advised to prepare for three scenarios:
normal school day routine with enhanced cleaning protocols
partial return to school, with smaller class sizes, alternative day or week delivery, and online learning supplementation
a fully online at-home learning
The government will be requesting guidance from public health by early August to confirm the type of delivery for the beginning of the school year.
In the event of a partial return, the Ministry is recommending schools limit classes to no more than 15 students at a time, and adopt a timetable "that would allow…for students to remain in contact with only their classmates and a single teacher for as much of the school day as possible."
For special needs classes, where classes are smaller, boards are encouraged to offer regular, everyday timetabling. The Ministry is also asking school boards to develop guidance on remote learning for students with special education needs.
The guidelines indicate the need to lean heavily into technology. "To meet the needs of students during this time, Ontario's education system needs to be prepared to fluidly transition between online and in-person modes of learning," the document says.
Wherever possible, the Ministry requests that students away from class participate in synchronous learning with their classmates for one period of the school day.
For experiential education, such as students in Specialist High Skills Majors (SHSM), Ontario Youth Apprenticeship Program (OYAP) or School-College-Work Initiative (SCWI) programs, boards are advised to consider virtual and online options, as well as options to continue these programs in workplaces, training and college locations. "Where needed, public health guidance should be sought," the guidelines read.
"The Ministry recognizes that students living in areas with low internet connectivity may continue to experience challenges in accessing online learning." The Ministry says it will continue to work with school boards to extend the availability of devices and connectivity throughout the province, and to identify options for students and staff where internet availability is limited.
The guidelines allow for sports and extracurricular activities to resume, if deemed safe based on input from local medical officers of health.
Plans for school transportation, academic success, adapted evaluation and requirements for graduation are also covered. The full text of the Ministry's recommendations is available here.
"We know that students, families and staff are eager to learn more specific details about what the new school year will look like in Limestone schools," said Debra Rantz, Director of Education at Limestone District School Board (LDSB).
"The Ministry has said it will not make a final decision on these plans until early August. This means we will not be able to share our Limestone-specific plans with you until then. Even then, reopening plans could change depending on the current COVID-19 situation in our district come September."
The LDSB has shared a short anonymous survey with registered families, seeking their perspectives on school re-entry. The survey will be open until Tuesday, June 30, 2020 and can be found here.
Dr. Kieran Moore, Kingston's Chief Medical Officer of Health, said that the Kingston Frontenac Lennox & Addington (KFL&A) Public Health Unit will play a supporting role as the plans develop. He noted that the plans laid out are already quite "prescriptive and detailed."
"The Ministry of Education has worked with the Chief Medical Officer's office long in advance to develop this strategy," he said.
Dr Moore said he does anticipate the fall to be a riskier time in the COVID-19 pandemic as the schools are reopening.
"Youth are typical propagators of influenza and as schools go back, they will be the means by which the influenza virus propagates back into the community," he said. He also said he anticipates COVID-19 circulation to increase in the fall, in keeping with the typical seasonal rise in respiratory infections.