Mayor, Chamber of Commerce, react to Provincial Budget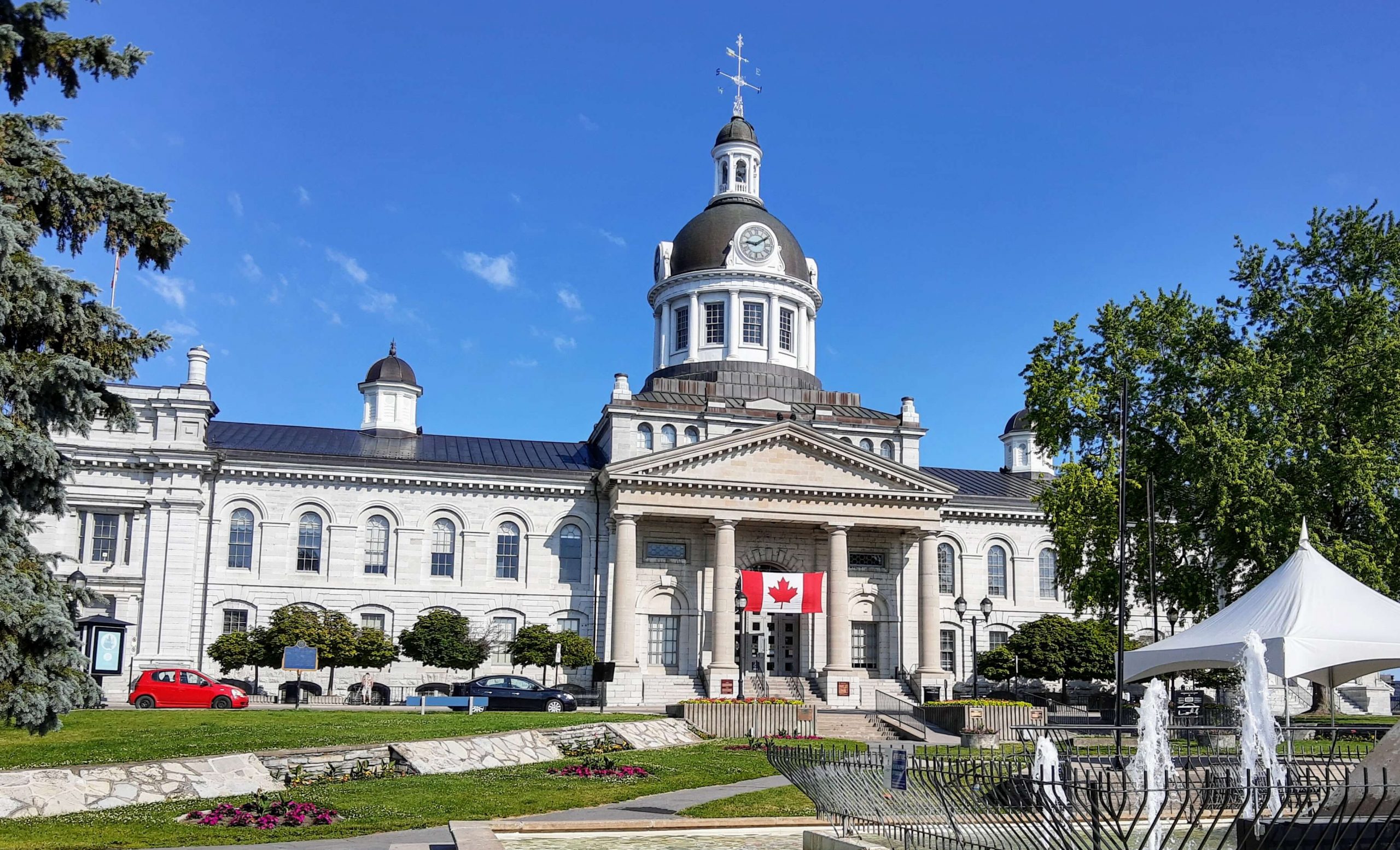 The Greater Kingston Chamber of Commerce has released a statement expressing their approval of the Ontario 2020 budget, specifically highlighting some small business tax changes.
"The [Chamber] is pleased with the budget and its timely supports and reliefs for small businesses," said Chamber CEO, Karen Cross. "In particular, the programs designed to reduce taxes and utility bills are greatly appreciated."
The budget, released by Finance Minister Rod Phillips on Thursday, Nov. 5, 2020 offers "municipalities the flexibility to target property tax relief to small businesses."
But Kingston's Mayor Bryan Paterson said that more details are needed to determine how much flexibility is truly there.
Mayor has 'a couple of concerns'
Besides a provincial business property tax rate reduction, the Chamber highlighted a budget measure that allows municipalities to cut property tax for small businesses. The province said it will also consider matching those reductions.
"This would provide small businesses as much as $385 million in total municipal and provincial property tax relief by 2022-23, depending on municipal adoption," the budget notes.
"I think certainly we'd be looking to get more details and more information about what exactly the policy looks like, what the finer details are," Paterson said. "But there are a couple of concerns that I do have at first glance."
"If we reduce taxes for one class then it shifts the tax burden on to everybody else," he said. "So I would be very concerned about a tool that would require raising taxes on residents or on other groups in the community, given the financial challenges that are being raised across the board."
"The other concern is that a lot of what I have heard from small business owners is the importance of direct assistance. Property tax is something that goes to the landlord and not to the tenant," he noted.
"Many of our small business owners are tenants. One thing that we've heard and that we've been exploring here are ways to target direct assistance to business owners rather than to landlords," he said.
Paterson added that it all comes back to a key issue that municipalities face — the need to balance their own budget.
"We can't borrow money to fund a reduction in taxes. We have to balance our budget," he said. "So if you reduce taxes for certain taxpayers you have to raise them for others."
Still, the Mayor is not dismissing the policy all together, and said he'd need to learn more. A portion of property taxes do go to the province to fund education, he said. If the property tax reduction hypothetically came from the provincial education allocation, and was then repaid to school boards from some other source, that might subvert any impact on municipal taxes.
"It's something that our staff would have a look at, and then it would come to Council for further deliberation and discussion," he said.
Broadband promises welcomed
Both Cross and Paterson welcomed the province's promise to expand broadband in the province. The provincial government has included broadband among key infrastructure investments, in line with more traditional physical connectors such as public transit, highways, roads and bridges. The province plans to spend $143 billion over 10 years in this sector.
"Certainly the investment in broadband, I think, is critical," Paterson said. "That's really become a key area of focus, particularly for us. Internet connections are not up to standard in some areas, and it's gone far beyond the point of being a luxury."
Both the mayor and the Chamber said they are continuing to look for ways to support businesses in the sectors of the economy hit hard by the pandemic.
"Small businesses are a key lifeline in our community as they create jobs, keep money local, and support local charitable causes," Cross said.
"In the coming weeks, we will be working to ensure our members are aware of these reliefs, as well as the relevant federal programs, and encouraging our members to partner with us to ensure policy makers know what other supports are needed."