Masks to be required in all areas of Providence Care facilities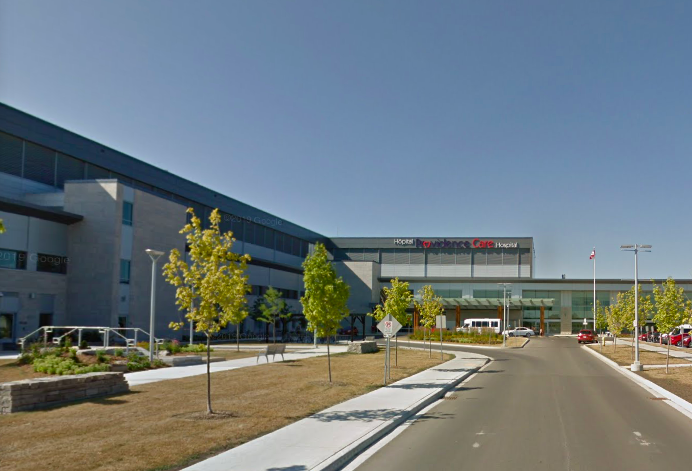 Providence Care is reinstating mandatory masking in all public-facing areas of their hospitals and community sites beginning Monday, Oct. 2, 2023. Earlier this month, the organization reinstated masking in clinical care areas only, and are now increasing the mandate to include all public-facing areas of their facilities.
According to a release from Providence Care, this move is in response to rising COVID-19 and respiratory illness prevalence in the region. This comes one day after Kingston Health Sciences Centre also re-introduced mandatory masking in all public-facing areas of their hospitals.
Providnece Care noted that masking is also required in non-public facing departments where physical distancing between staff is not possible.
"Effective Oct. 2, mandatory masking will be in place for staff, students, volunteers and visitors at Providence Care Hospital (PCH), Providence Transitional Care Centre (PTCC) and community sites," Providence Care stated. "At Providence Manor, staff, students, volunteers and visitors will continue to wear a mask at all times on and off resident home areas. As per Ministry of Long-Term Care guidance, visitors at Providence Manor may remove their mask when alone in a resident room."
According to the release, Providence Care has escalated measures due to an overall increase in community prevalence in our region. Control measures will continue to be evaluated in a manner that balances ease of access and patient, client, resident, family and staff safety, the organization stated.
To help prevent the spread of respiratory illnesses, Providence Care encourages everyone to receive an annual flu shot, COVID-19 booster vaccine if eligible, practice diligent hand hygiene, wear a mask, and stay home when sick.
To learn more about Providence Care, visit ProvidenceCare.ca