Male rescued from Lyons Street apartment fire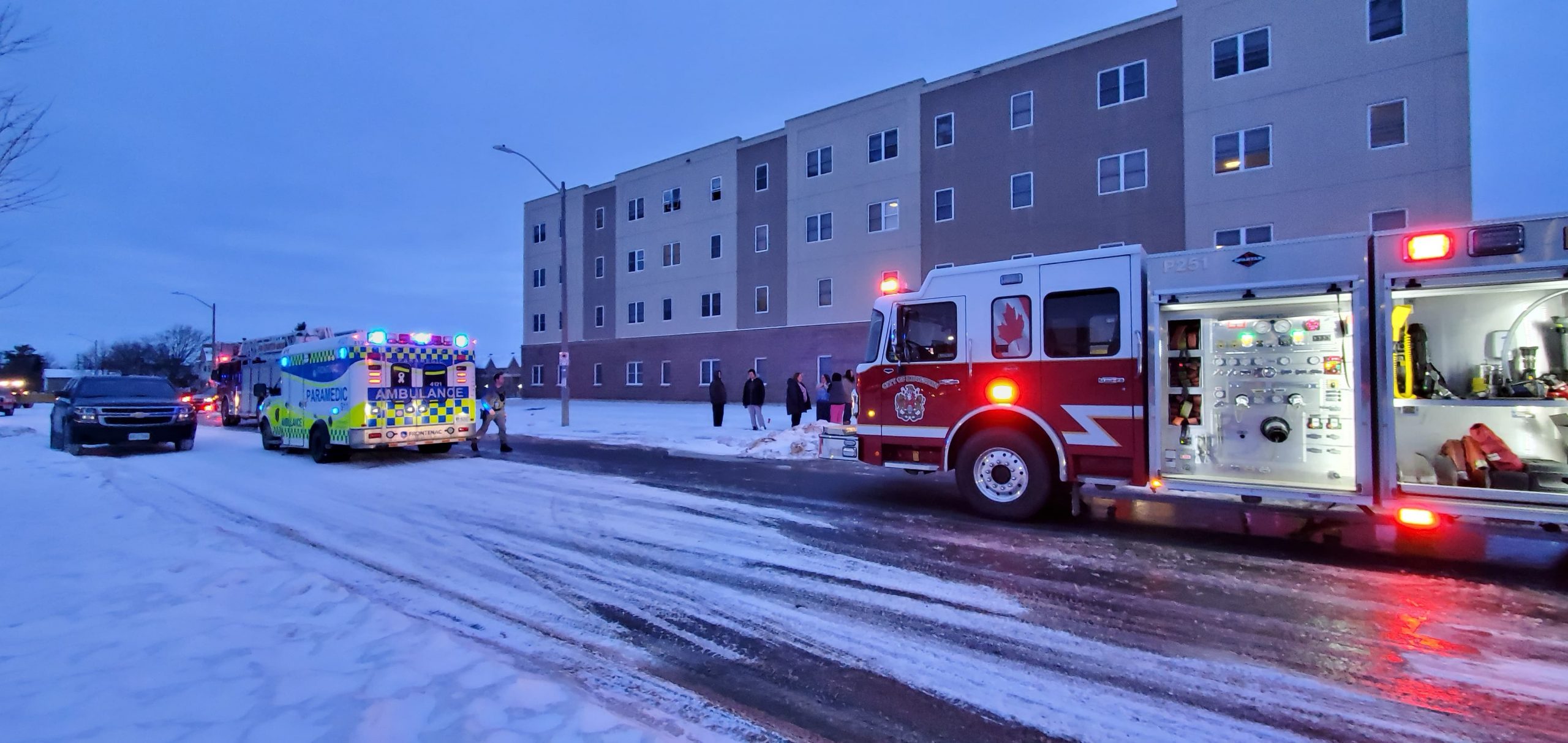 One man has been taken to hospital with unknown injuries after an apartment fire occurred in Kingston's north end early this morning.
Kingston Fire and Rescue, Kingston Police, and Frontenac Paramedic Services responded to an activated fire alarm at an apartment building on Lyons Street at approximately 6:52 a.m. on Thursday, Feb. 6, 2020. Upon arrival, fire crews located a fire in one of the apartments, and additional crews were dispatched to the address. A male, located in the apartment where the fire occurred, was taken to hospital by Frontenac Paramedics with unknown injuries.
Fire Prevention crews with Kingston Fire and Rescue remain on scene, and the Office of the Ontario Fire Marshall was contacted because the tenant was taken to hospital. Those with the Ontario Fire Marshall are expected to arrive sometime this afternoon.
According to Kingston Fire and Rescue, the fire was contained to the single apartment and damage is estimated at $1,000. The cause of the fire has yet to be determined.
Kingstonist will continue to monitor this case and update this article as more information becomes available.