Man facing attempted murder charges following Princess St fire
The Ontario Fire Marshall is investigating and a male is facing three charges of attempted murder, one count of arson endangering life and two breaches of Undertaking after a derelict building located at 559 Princess St that had occupants inside was set on fire, according to Kingston Police.
Between 10:30 a.m. and 11:00 a.m. on Wednesday, March 25, 2020 a fire began at the building, located on Princess St between Alfred St and Frontenac St. Three people and a pet dog inside the structure were able to quickly escape without injury. Kingston Fire and Rescue attended on scene to extinguish the fire and Kingston Police uniform patrol, forensic identification and detectives became involved in the investigation. The Office of the Fire Marshal (OFM) is also investigating the origin and cause of the fire.
The suspect, identified by Kingston Police as Zachary Beamish, fled the scene but at approximately 2:30 p.m. Beamish was observed downtown by a member of the Kingston Police Street Crime Unit and was arrested without incident. He was transported to the police station and held overnight. On March 26 a video remand hearing occurred and Beamish was remanded into custody until a later court date.
While no further suspects are being sought the investigation is still ongoing and detectives would like to speak to anyone who has information about the incident, the accused, or any utterances that Beamish may have made before or after the fire. Anyone with information is asked to contact Detective Jason Alblas at [email protected] or 613-549-4660 ext. 6267.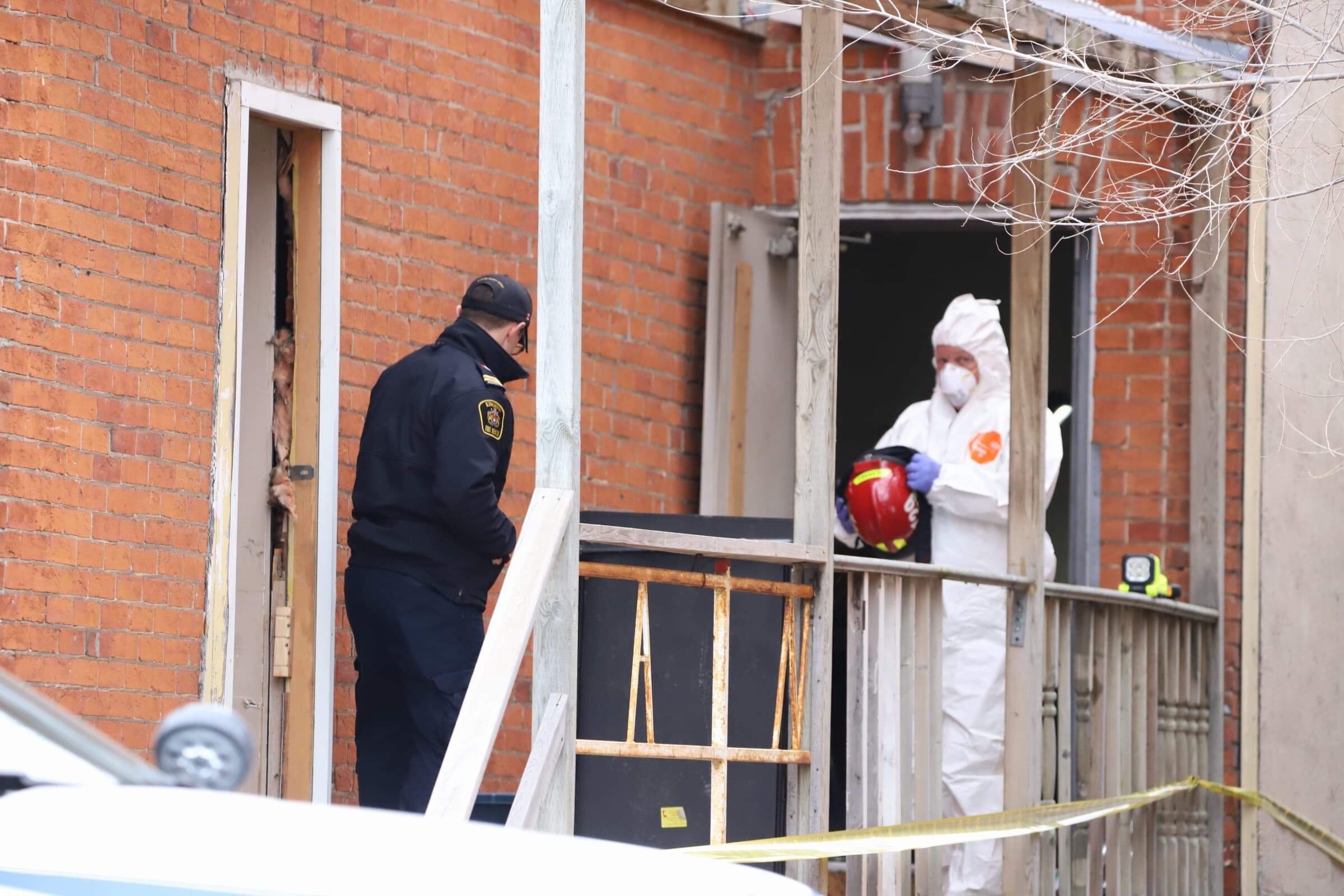 The full extent of the fire is still under investigation and an estimate on the dollar value of the damage has not been released.
The building is a former Ontario Addictions Treatment Centre. It sits beside a former Gino's Pizza & Spaghetti restaurant which has also been vacant since 2015 and also the subject of several fires begun by trespassers. That building, at 557 Princess St, was the site of a fire on Christmas Eve in 2018 which sent one man to hospital, and two previous fires have taken place at that location since 2015.