Male arrested with contraband on grounds of Collins Bay Institution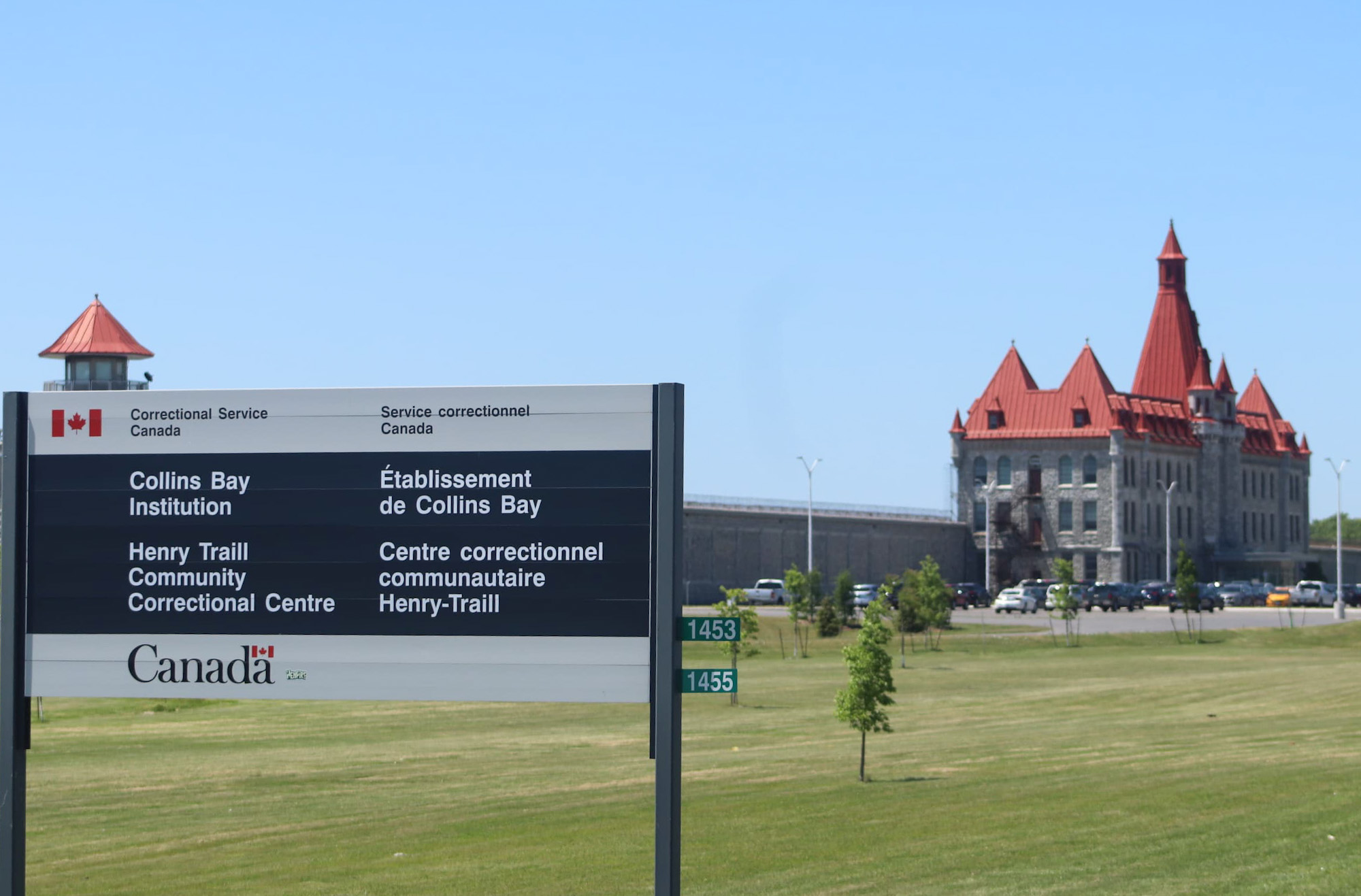 At approximately 9:50 p.m. on July 16, 2020, correctional officers, working mobile patrol duties along the exterior perimeter of Collins Bay Institution, observed the male accused trespassing on prison grounds after breaching the rear southern border of the property.
After an attempt to flee from the correctional officers, the accused was pursued by officers who were quickly able to detain him in a nearby marshy area. Upon initially being pursued the accused had thrown a black bag, which was subsequently recovered by the officers, and appeared to contain contraband.
Kingston Police responded, arrested the accused, and took possession of the bag that he had attempted to discard prior to being detained. Police searched the bag incident to arrest and observed that it contained two cell phones, each with a prison value of $3000, as well as two mini phones with a prison value of $1500 each. A SIM card, USB cords and wall plugs were also located. A quantity of individually packaged marijuana with a prison value of $28,500 and individually packaged tobacco with a prison value of $35,000 were also located inside the bag. Police also seized cigarettes with a prison value of $275 as well as rolling papers and lighters.
The accused was transported to police headquarters where he was held to attend a bail hearing the following day.
A 22-year-old Mississauga man was charged with attempt to deliver contraband to a federally incarcerated inmate, trespass on federal penitentiary property, possession of cannabis for the purpose of distributing, and breach of probation.