Local retailers reopening just in time for Father's Day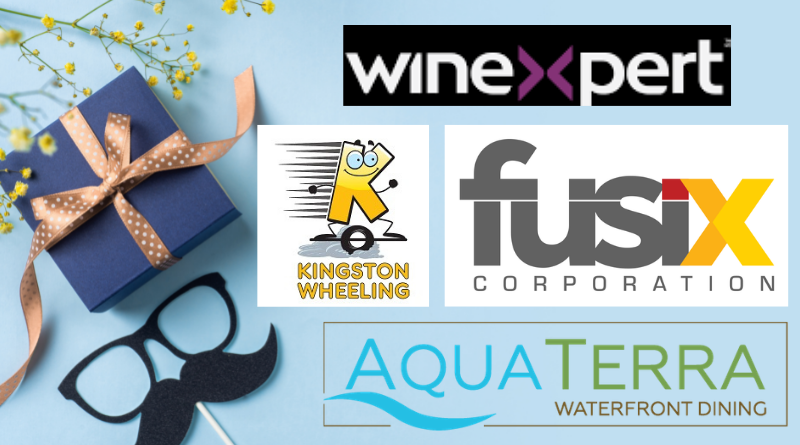 With the gradual reopening of the province, Father's Day 2021 will be different yet again. Most local businesses will be able to accommodate customers and purchases, but COVID-19 protocols will still be in full force.
Please have patience with local stores and restaurants, as many are reopening for business after only providing curbside options for many weeks. Consider shopping local when hunting for the perfect gift for Dad, and check out these businesses for unique and fun ideas.
Homecraft Brew & Wine
Do you have a DIY Dad? Maybe a Craft Beer Brewing Kit is just what he'll love.
"Why endure lineups at the beer store, when you can easily make your own craft beer at home – and save money! Brewing fresh and tasty beer is fun and easy to DIY, and our starter kit includes all the fermenting and bottling equipment that you'll need," said Rob Sulley at Homecraft Brew & Wine. "Homecraft is Kingston's first DIY wine & beer retailer (EST. 1984). We provide high quality ingredients, equipment, selection and service."
Find Homecraft in the Woodbine Plaza at 2787 Princess Street or browse their website homecraft.on.ca. Get in touch with them at [email protected] or 613-384-6088.
AquaTerra
This Father's Day, surprise Dad with the ultimate BBQ feast that he can throw on the grill!
Choose from a Tomahawk Steak Feast or a Chicken and Sausage Feast crafted with fresh, locally sourced ingredients. Both feasts include the necessary summer-inspired sides: fingerling potato salad with maple bacon dressing, corn on the cob, fudge brownies, 1 pint of ice cream and 6-pack of craft beer from Skeleton Park Brewery.
Is dad more of a seafood guy than a grill master? Gift him a decadent seafood platter loaded with lobster, PEI oysters, crab, shrimp and tasty sauces and dressings.
Feasts start at $125 +tax. Each feast serves 4. See all the details and pre-order by June 16, 2021, at https://aquaterrakingston.com/fathers-day-feasts.
Kingston Wheeling
A unique gift idea for dad could be a day on a Onewheel. Gift certificates are available for a Onewheel rental for a full day.
Their Summer Special is on right now – Rent a onewheel for 4 days for only $100!
Kingston Wheeling offers a free in-store demo and lesson in their custom padded room prior to taking the Onewheel out on your own. They also provide the safety equipment (helmet, wrist guards, shin pads, etc.), so you can enjoy your rental to the fullest.
Contact Kingston Wheeling at 613-766-3040 or visit their website kingstonwheeling.com. Visit them in person at Unit 90B – 1407 John Counter Blvd.
Fusix Corporation
After your visit to Kingston Wheeling, pop over to Fusix, at Unit 72 – 1407 John Counter Blvd, only a few doors away. They have fun tech gifts for dad, like wireless headphones and Bluetooth speakers to take his music on the go, or external storage options to back up his important files and photos.
Mention you saw them on Kingstonist and get 20 per cent off all in stock Bluetooth audio.
Don't see what you'd like in store? Fusix places orders daily, so connect with them over the phone or in store to discuss gift ideas for your dad!
Stop by the store from 9 to 5 Monday to Friday, or connect with them at [email protected] or 613-384-6610.
This post is sponsored content. The businesses above paid a fee to be included in this article. If you would like to be approached for posts of this nature, email [email protected].