Local library and retirement residences create 'meaningful experience' with Intergenerational Storytime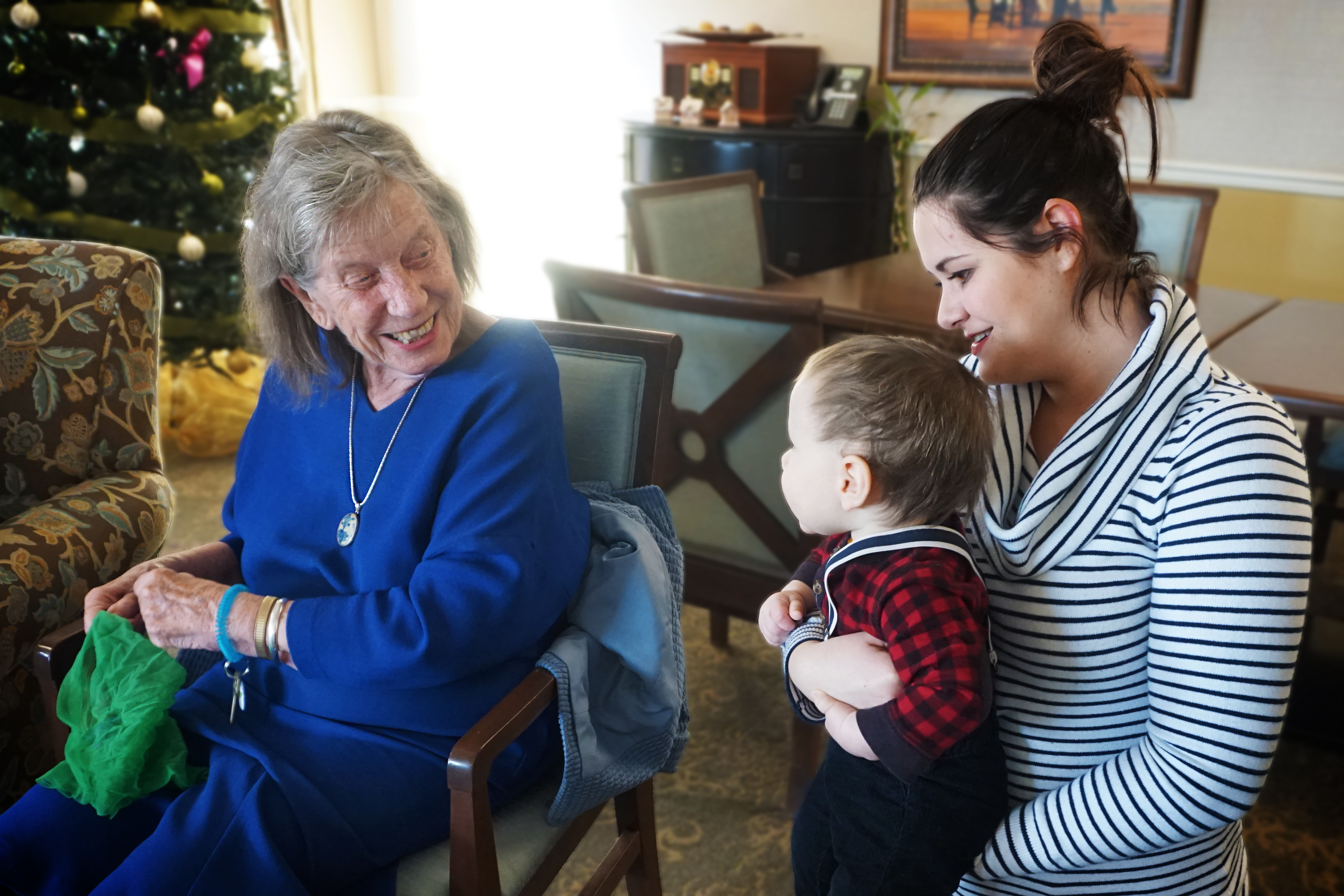 Bringing seniors and children together can have a profound impact on both parties, allowing seniors the opportunity to socialize with the youngest generation, and children the opportunity to learn from those who've come before them.
Thanks to a pilot program launched by the Kingston Frontenac Public Library in partnership with local senior centres and retirement residences, both seniors and children in Kingston have the chance to experience just that. The Public Library launched a pilot project in September 2018 to build connections between children and seniors. Brianne Peters, Children's Services Librarian, said that the program helps fill the void for children who do not have grandparents, and for seniors who do not have grandchildren or other visitors. 'Intergenerational Storytime' allows children three and under, along with their caregivers, to attend local retirement residences and seniors' facilities to read books, listen to music and sing, and participate in other activities with seniors. The program aims to push the Kingston Frontenac Public Library beyond the library walls and gain exposure in the community, while also bringing the library to the seniors who are unable to go to the library.
Like any other program combining seniors and children, Sheena Brazeau from Royale Place Retirement Residence feels both generations will enjoy sharing stories and meaningful experiences throughout the program. Royale Place will host two Intergenerational Storytime events this month in partnership with the Public Library, and continue the program throughout February. By bringing diverse groups together it brings out happiness in both children and seniors, Brazeau expressed.
"I find seniors thrive off children's visits. The laughter, the smiles of the children remind our seniors of raising their own children, grandchildren and great grandchildren," she said, noting that the program will benefit the retirement residence by creating "the warmth of human connection."
Brazeau believes that the program will help create a sense of purpose for their residents by sharing all of their six quality indicators of leisure and well-being: meeting others, being yourself, helping others, developing yourself, enjoyment, and feeling like you belong.
"Each year we focus on opportunities to bring in children to interact with our residents," Brazeau said.
"We are thrilled to be hosting this intergenerational program at Royale Place."
This month will be the third time that this program will run in the here in Kingston. Those parents and caregivers wanting to participate can register starting Saturday, Jan. 5, 2018 (no colds or sniffles, please!). Intergenerational Storytime at Royale Place will begin on Friday, Jan. 18, and continue for the next five Fridays. For more information, click here or contact the Kingston Frontenac Public Library at 613-549-8888.