Local businesses recognized at Chamber's Business Excellence Awards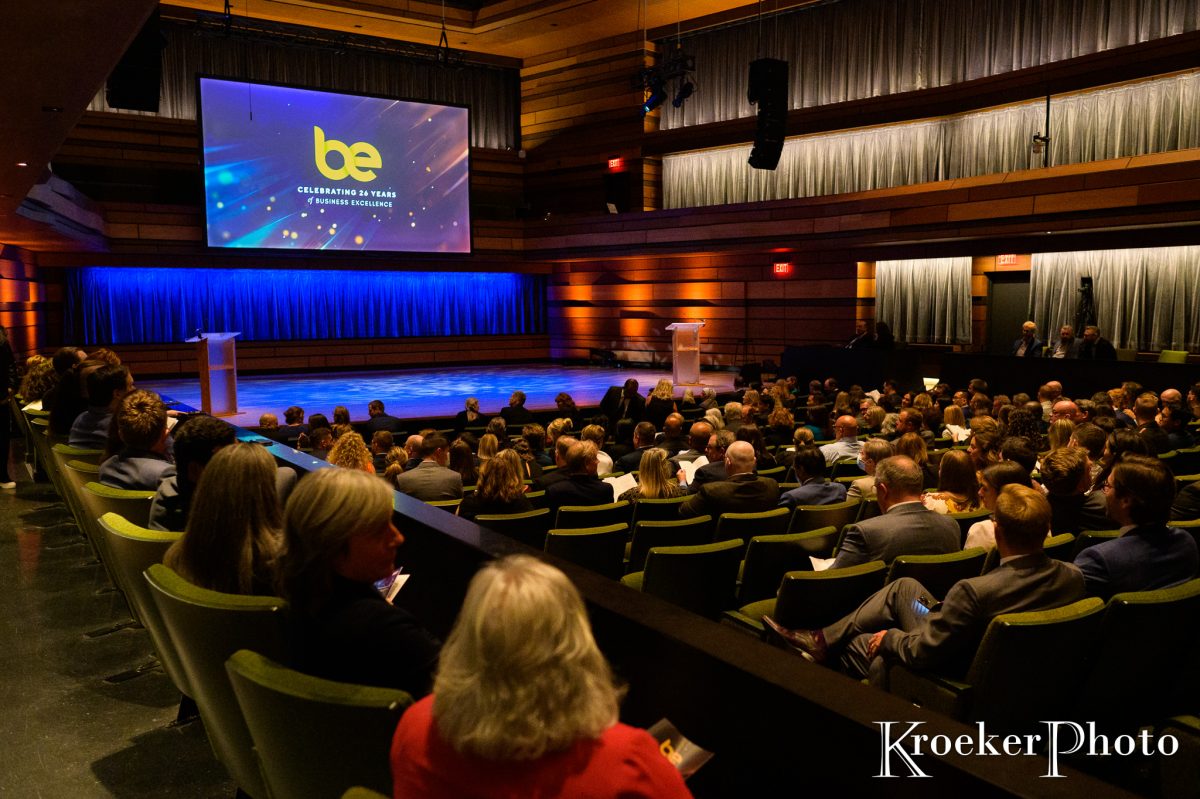 The 26th Business Excellence Award winners were recognized at The Isabel Bader Centre for the Performing Arts on the evening of Thursday, Sept. 22, 2022.
The Business Excellence Awards, presented by title sponsor MNP and partner sponsor Bell, are "dedicated to recognizing exemplary models of excellence and community service by Greater Kingston's businesses, and the invaluable contribution they make to Kingston's economic development, unique character and outstanding quality of life," according to the event organizers.
In July, the Greater Kingston Chamber of Commerce announced there were 43 nominees across nine categories this year.
"As a business community, we're immensely proud of our city and in particular of our local businesses who contribute to our vibrancy, our economy, and ultimately our success," said Karen Cross, Chief Executive Officer of the Greater Kingston Chamber of Commerce. "We're glad to be able to organize this opportunity to acknowledge the hard work – both the good moments and the challenging ones – that our business owners and leaders have experienced in the past year."
The 26th Business Excellence Award winners are as follows:
Award: Hospitality & Tourism
Sponsored by: Coca-Cola Canada Bottling Ltd.
Winner: Canada's Penitentiary Museum
Award: Social Impact
Sponsored by: KEYS Job Centre
Winner: Breast Cancer Action Kingston
Award: New Business of the Year
Sponsored by: BluMetric Environmental
Winner: Kingston Quality Pools & Landscaping Ltd.
Award: Young Entrepreneur
Sponsored by: Kingston Economic Development Corporation
Winner: Laura Simpson – All Ways Clean Inc.
Award: Skilled Trades
Sponsored by: RBC Royal Bank of Canada
Winner: Ontario Provincial Fence Inc.
Award: Customer Experience
Sponsored by: BMO Bank of Montreal
Winner: Kingston Paint & Decorating Inc.
Award: Arts & Culture
Sponsored by: YourTV
Winner: H'art Centre
Award: Employer of the Year
Sponsored by: ReStart Employment Services
Winner: Cunningham, Swan, Carty, Little & Bonham LLP
Award: Business Person of the Year Award
Sponsored by: McDonald's Restaurants of Greater Kingston Area
Winner: A.J. Keilty – Keilty Realty Corporation
The Greater Kingston Chamber of Commerce further wishes to acknowledge the generous support of Bell; St. Lawrence College, BDC; VIA Rail Canada; Cunningham, Swan, Carty, Little & Bonham LLP; Pam's Flower Garden; i2C Immigration Consulting; and Kroeker Photo (along with all of the award sponsors and title sponsor MNP) without whom the event would not be possible, the organization stated in a media release.
The 27th Business Excellence Awards will be held in the spring of 2023 with more details to be released this winter.