Leeds and the Thousand Islands remembers Gordon Ohlke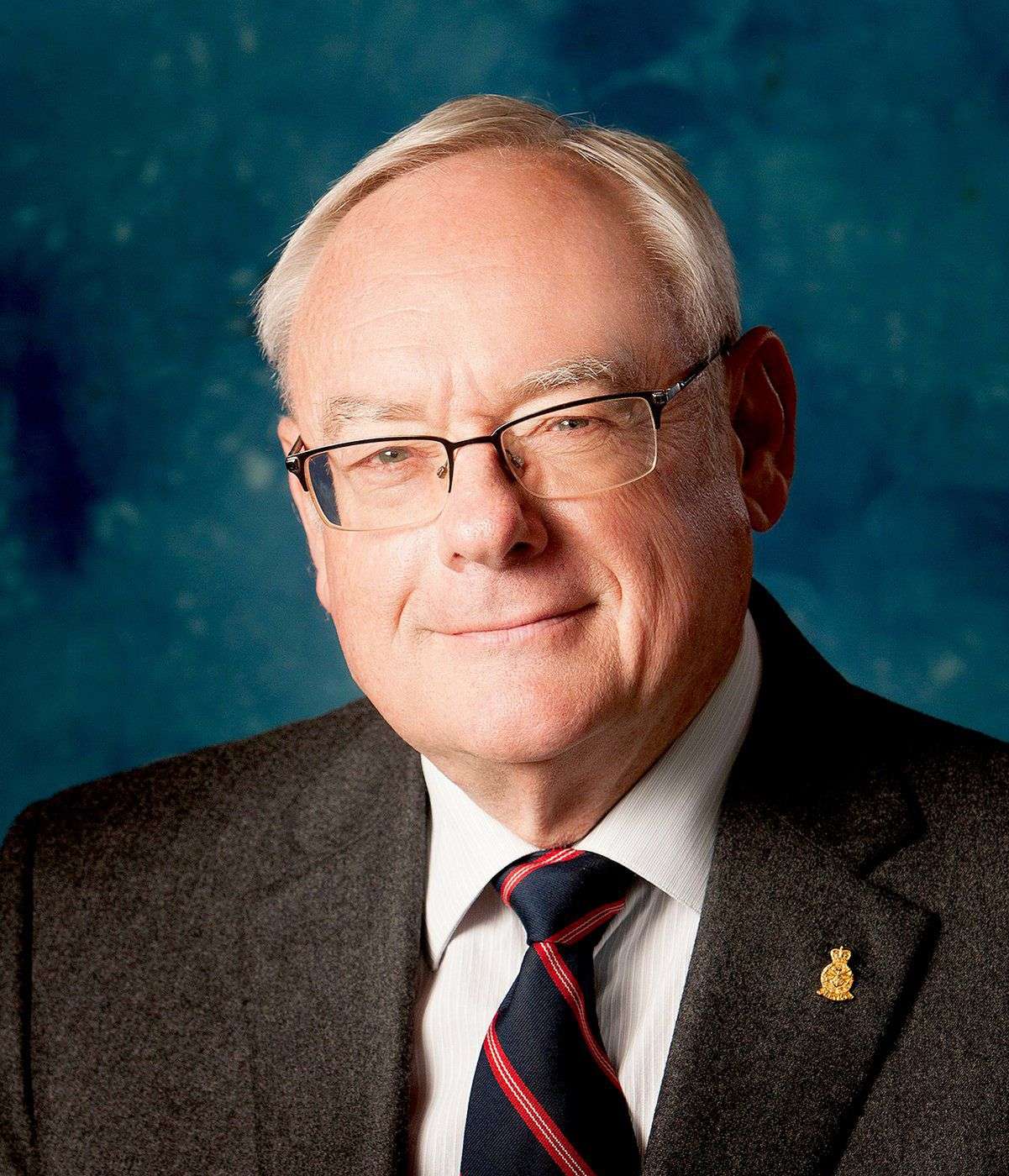 On Tuesday, Feb. 21, 2023, Gordon Ohlke, deputy mayor of the Township of Leeds and the Thousand Islands (TLTI), passed away suddenly. A full statement from the TLTI is available here.
When news of Gordon Ohlke's passing broke, Terry Fodey, a fellow councillor and dear friend of Ohlke, was asked to head to the Township of Leeds and the Thousand Islands office, sit with chief administrative officer Stephen Donachey, and discuss what steps needed to be taken next.
Ohlke, 69, the deputy mayor, had died suddenly at his home on Tuesday night, a week after he had helped lead a council meeting while Mayor Corinna Smith-Gatcke was away in Portugal.
"I walked into the office, closed the door. (Donachey) was sitting in his chair. I pulled one up to the other side of his desk. We just looked at each other… I don't think anyone had the right words," Fodey recalled.
"Steve reached out, grabbed a Kleenex box, I took one, he took one, and after a few minutes I said: 'I hope I never have to sit alone with the CAO in the office and have to reach for Kleenex ever again.' I said: 'this is tough, really tough.'"
Funeral arrangements had yet to be announced.
Ohlke, a military veteran, was first elected in 2018 as a councillor representing Ward 2, re-elected in 2022 and selected by his council colleagues to serve as deputy mayor.
He also represented council as a board member with the Leeds and the Thousand Islands Public Library and the Cataraqui Region Conservation Authority.
Ohlke's family owns a farm in TLTI and a property in Kingston.
"I've been doing a lot of reflecting since Tuesday, and I'm still emotional about this, but I've come to realize by putting some thought into it – the reason why Gord liked his farm so much, that open rural space connected him with nature. He was in many settings around the world in conflict, and because of the conflict he never got a chance to enjoy his surroundings, so I truly think that the surroundings he had at the farm, put Gord at peace and gave him a real appreciation for the land. He'd quite often post on Facebook nature shots, the crops, the trees, a number of pictures he'd put out at random of nature."
Smith-Gatcke called Ohlke a proud Canadian.
"He served in the military for many years, had served many tours in Afghanistan, was very civic-minded and dedicated to his newly adopted community of the Township of Leeds and the Thousand Islands," said the mayor. "He worked extremely hard. He was very dedicated.
"In the first election, he pretty much knocked on every door in his ward. He wanted to make sure he had the pulse of the ward in which he represented because he was new to the area. His dedication to the process of getting elected was inspiring and not only the first term, but the second term. We will miss him. He died very peacefully. Our thoughts are with his wife and their family, who loved him so dearly. We will miss his gentlemanly way around the council table."
Fodey said Ohlke knocked on over 1,100 doors in the community during his first election campaign, then beat that number by knocking on over 1,300 during his campaign for re-election.
"That's why it wasn't really a difficult choice for me to nominate him for deputy mayor," said Fodey, who was originally nominated by Coun. Brian Mabee for the position but declined and in turn nominated Ohlke.
"Frankly, I knew he had done the most work. He had. He had worked hard on that campaign to be successful. Over 1,300 doors is a lot of door-knocking."
Ohlke is being remembered as someone who took great pride in serving the community.
"He was insightful, kind and considerate," a statement from the township reads. "Gord will be missed. Council and staff of the township offer our heartfelt condolences to Gord's family and friends."
Michael Barrett, the MP for Leeds-Grenville-Thousand Islands and Rideau Lakes, said he was heartbroken by Ohlke's death.
"Gord dedicated his life to service with a proud and highly decorated career in our Canadian Forces military intelligence, as a municipal councillor and community builder," said Barrett.
Steve Clark, the local MPP and Ontario municipal affairs and housing minister, said in a statement that Ohlke was a dedicated community member and a hardworking, respected deputy mayor who will be sorely missed.
"My sincere condolences go out to the family of Gord Ohlke and the people of Leeds and the Thousand Islands," said Clark.
In honour of Ohlke's memory and to recognize his many contributions and service to the people of TLTI, flags at the Administration Building were to be flown at half-mast for the remainder of the week.
Gananoque released a statement on Ohlke's death on the town's Facebook page.
"We were truly saddened at the news of the untimely passing of Gordon Ohlke, Deputy Mayor of the Township of Leeds and the Thousand Islands," the statement reads. "On behalf of [the] Town of Gananoque, we extend our deepest condolences to the Ohlke family and to the community. We have lost a great community champion and leader. Gordon's legacy will live on in the people he has helped."
The flag at Gananoque's town hall was also lowered to half-mast in his memory for the remainder of the week.
As well, a book of condolences will be available at the administration building in Lansdowne and all branches of the Leeds and the Thousand Islands Public Library for anyone wishing to sign.
People wishing to share messages in memory of Ohlke, can do so on TLTI's Facebook page under the comment section, until Thursday, Mar. 2, 2023.
"We're going to get through this, but it won't be easy," Fodey said. "My wife recently asked, 'what's the biggest loss with Gordon gone?' and I said: 'I'll reword that a little bit – the biggest losers are the residents of the township.'"
Keith Dempsey is a Local Journalism Initiative reporter who works out of the Brockville Recorder and Times. The Local Journalism Initiative is funded by the Government of Canada.