LDSB requesting province continue COVID-19 reporting in schools, further supports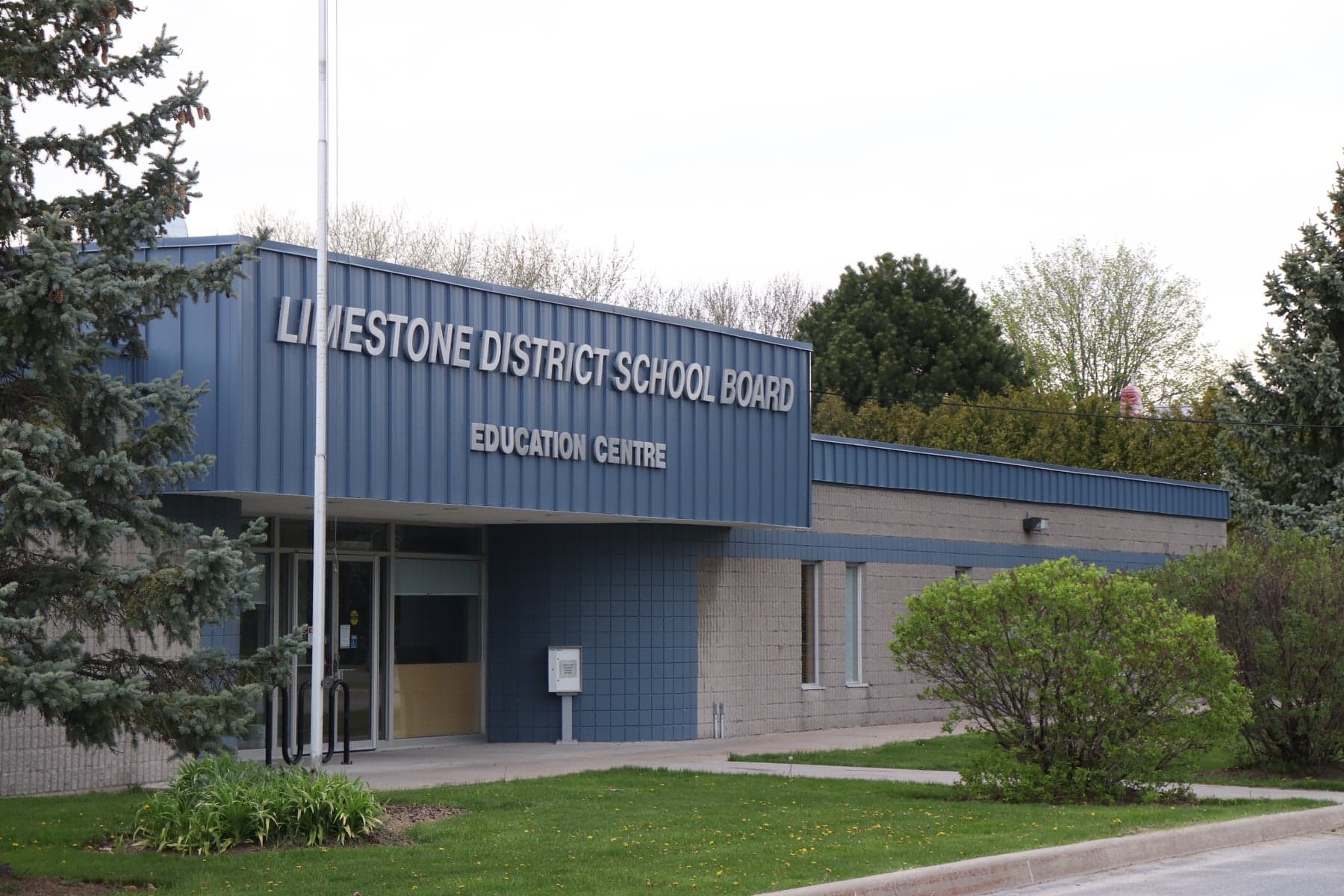 The Limestone District School Board is currently putting together a letter outlining added Public Health measures that will provide necessary extra layers of support to ensure safe school communities. 
At the regular Limestone District School Board (LDSB) meeting on Wednesday, Jan. 12, 2022, a motion was passed directing Board Chair Suzanne Ruttan to write Ontario Chief Medical Officer of Health Dr. Kieran Moore; Steven Lecce, Minister of Education; and local Medical Officers of Health Dr. Piotgr Oglaza for KFL&A Public Health, and Dr. Ethan Toumishey, Acting MOH Hastings Prince Edward Public Health, with a list of suggestions to further support a safe return to in-person learning.
On Dec. 30, 2021, the province announced that publicly-funded PCR testing will only be available for vulnerable individuals, including those with significant medical issues, who are symptomatic or at risk of severe disease from COVID-19. This includes testing for the purposes of confirming COVID-19 diagnosis prior to beginning treatments, and for workers, residents, and others in the highest-risk settings such as hospitals, long-term care, retirement homes, and congregate living settings.
This means local public health units will no longer be tracking and announcing COVID-19 cases in schools, which are not considered high-risk settings. Instead, the Ontario government updated the COVID-19 school and child care screener and have introduced new measures to keep schools open, even if staff and students contract the virus and are required to isolate. School boards are now required to report school absences of at least 30 per cent to the Ministry of Education and Public Health, who will determine if additional interventions are required.
The motion, brought forward by Trustee Garrett Elliott, had a great deal of interest from all trustees, according to Chair Ruttan. "I can say that was a very collaborative motion. [Nearly all] the trustees provided a friendly amendment, but all provided comments," she stated, noting that the motion passed unanimously.
Jane Douglas-Charanduk, Communications Officer for LDSB, provided the list of added measures the school board will be recommending in their letter:
Continued tracking and public reporting of confirmed COVID-19 cases in schools by Public Health Units;
Supports and implementation of a "Test to Return" strategy following COVID-19 illness and exposure, supported by an adequate rapid antigen test supply;
Funding and supplies of optional medical masks and respirators (such as N95 and KN95 masks) for students in the same way that they are now providing for education staff;
Continued funding and supplies of rapid antigen tests for all students and staff;
Reimbursement of all school-board pandemic-related costs;
Funding for additional staff for remote learning to ensure choice and flexibility for students and families given the ongoing closures and multiple transitions for students;
That the Province work with local municipalities and broadband providers to address inequitable access across boards which impact the ability of rural students to participate in remote school, if it returns;
Transparent and timely communication to families and staff regarding changes to both learning models in secondary and any changes to in-person learning.
Update the Immunization of School Pupils Act and include COVID-19 as a mandatory vaccination.
"This is an advocacy letter," explained Ruttan. "This letter is showing the Ministry, as well as the Chief Medical Officer of Health, where Limestone trustees stand on COVID. We believe there's always more to be done. We are associated with kids going back to school and we want to make sure that the schools are absolutely as safe as they can possibly be for students and staff."
Trustee Elliott expressed his delight at the unanimous approval of his motion, noting, "It's great to see that level of support, but, for me, it's about taking what's already there, and enhancing it to try and add more layers of safety."
According to Elliott, other school boards in the province have also passed similar motions to help protect their school communities. He mentioned this motion did not come from the community, but instead from his own awareness of "the news coming out across Ontario and the number of trustees across the province that are trying to be proactive and trying to take extra steps to provide more layers of protection and safety for their schools."
"The goal is to continue to support students in the best way possible which, for us, means in-person learning. If some or all of these suggestions can help minimize disruptions and allow staff and students to feel safer and stay in class that's really a huge positive for our community. We want students to be with their friends and meeting education teams in person, because we feel like that can help maximize the success," he stated.
"If we can increase those layers of protection and keep students in class, that's a win for everyone."