LDSB Director of Education outlines plan for return to classes Monday
Director of Education Krishna Burra of the Limestone District School Board (LDSB) held a brief press conference online Thursday, Jan. 13, 2022, to discuss the return to in-person learning on Monday, Jan. 17, 2022.
"We are certainly looking forward to welcoming students back to schools early next week," said Burra, noting that the new routine "will be a bit of a change from what people were experiencing previously" due to enhanced COVID-19 protocols and safety measures.
The province announced more protocols for schools on Wednesday, Jan. 12, 2022, which included updated and more sensitive screening requirements for daily active screening, optional non-fit-tested N95 masks for all education and child care staff, higher quality three-ply masks for students, and new time-limited cohort protocols and other restrictions, including at lunchtimes and recess, as well as during high-contact sports and some extracurriculars.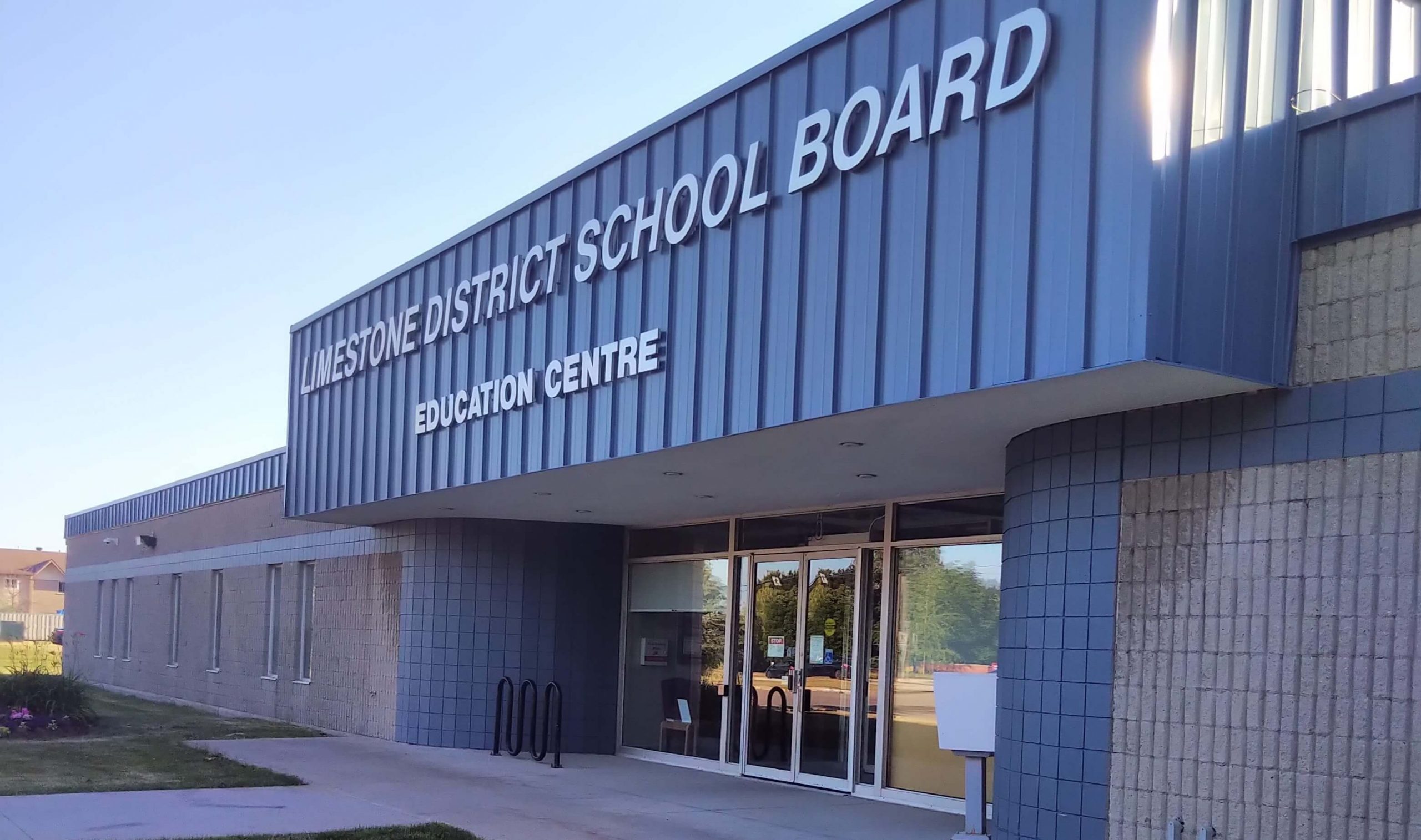 As well, the Ministry of Education will be introducing new measures to address expected staff absences. These include temporarily increasing the 50-day re-employment rule to 95 days for retired teachers, principals, and vice-principals in the public school system to work for an extended period, and expansion of the use of Temporary Certificates to a new cohort of Ontario teacher candidates, and clarifying requirements to allow additional first- and second-year teacher candidates to become eligible to help provide temporary staffing stabilization in schools. Some other alternatives to help school boards to minimize school closures include rotating/planned remote days if needed, and combining classes/assigning students to different classes, respecting class sizes.
"A lot of the context right now is focused on additional safety measures," said Burra, "but also on changes in how PCR testing occurs, as well as the reporting of information. And based on Ministry of Health and Ministry of Education information, that is a very fundamental change that is occurring, as far as the availability of PCR testing to the education sector."
Burra pointed to changes in the public availability of PCR testing before the holidays "and the fact that there was that availability during the preceding months of the pandemic, [but] we're seeing a shift now that PCR testing is focusing on more vulnerable populations, including obviously, the hospital sector, as well as the long-term care sector." 
Limestone's plan is to "continue to operate the system for in-person learning" while, at the same time, offering an opportunity for families to engage in some short-term virtual learning, he said, "because there is, among some families, a little bit of concern and worry and desire to see how things might evolve over the coming days and the coming weeks."
As well, Burra said that there will be an opportunity for students to move over into virtual school, which would be the same as what was been offered last year and for the first part of the 2021-2022 school year, and that the board would "make that commitment until the end of June of this year."
"We're at a point right now [where there are] essentially two weeks left of the term at elementary, as well as two weeks left in the current "quadmester" number two at secondary," so the board will provide flexibility for people if they're interested in moving between the two models over the course of the year, explained Burra.
If families need more information, a detailed communication from the board coming out later today will communicate what the next few weeks of hybrid learning will look like, according to the Board.
For now, Burra stated that students of families who choose to remain online "will maintain a connection to their existing class for the next couple of weeks and be served by their existing teacher. And after that, we will be asking them to either make a request as it relates to moving over into virtual learning, moving back into in-person learning, or potentially extending some form of short-term learning moving forward."
This will give families a cushion of time until a natural break in the school year to make the decision to return to in-class learning with their current class and teacher, or move online with a different teacher in the virtual school.