LaSalle Causeway bascule bridge project delayed by one year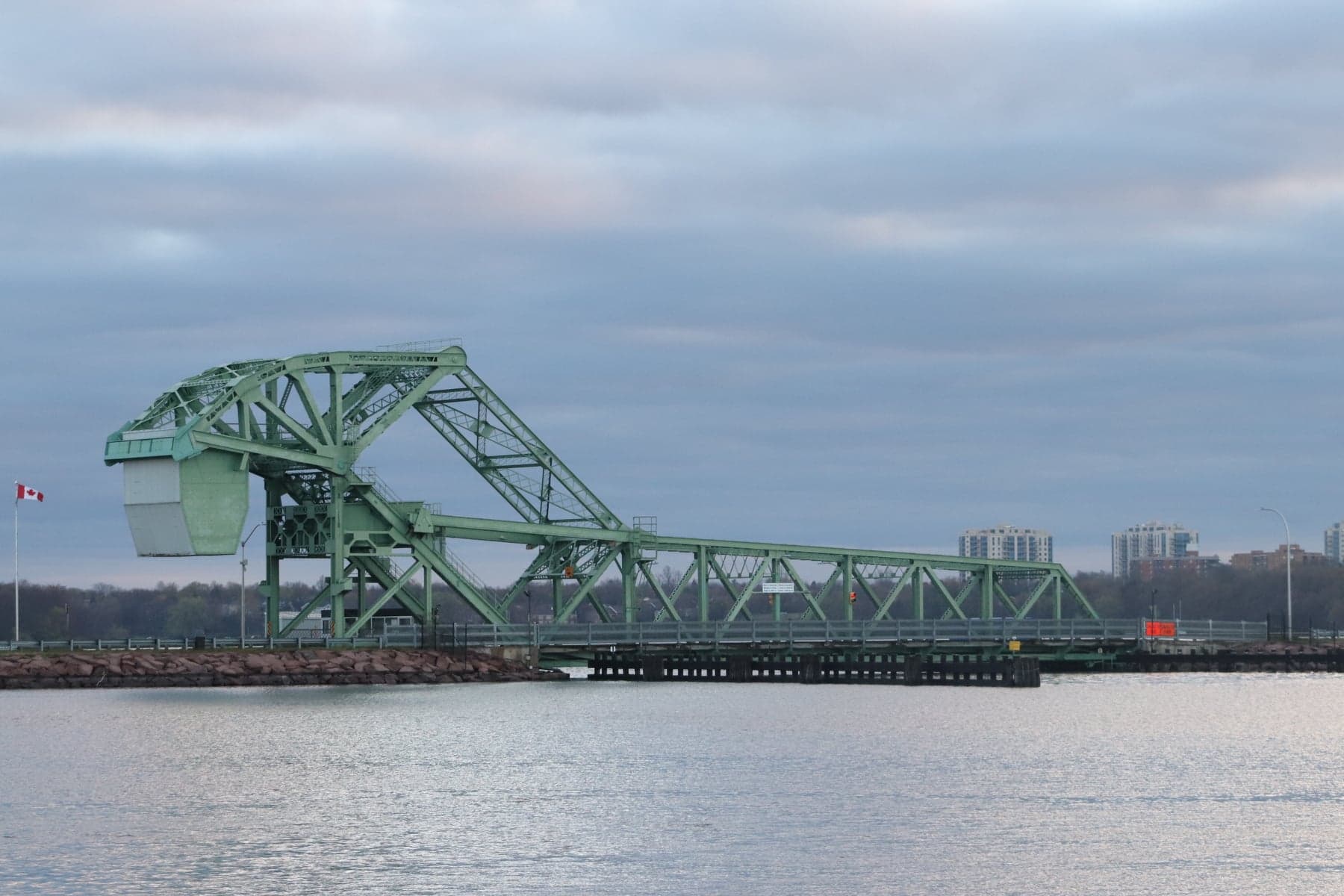 After repeated inquiries from Kingstonist over the course of several days, Public Services and Procurement Canada (PSPC) has released an update regarding the Bascule Bridge Rehabilitation project on the LaSalle Causeway.
The Bascule Bridge Rehabilitation Project is the next project occurring on the LaSalle Causeway and, according to a release from PSPC, construction was originally scheduled to take place during the traditional off-season, from November 2022 to the end of April 2023. No responsive bids were received from the construction tender that closed on Thursday, Oct. 13, 2022, so construction for this winter season has been officially postponed, the government agency stated, however, in June of this year, PSPC told Kingstonist the construction contract had already been awarded. The reasoning for this discrepency is unknown at time of publication.
According to the release, PSPC expects to re-tender the construction contract in early 2023 with the expectation that construction will occur next year during the traditional off-season, from November 2023 to the end of April 2024. The work includes strengthening and replacing various components of the Bascule Bridge, replacing the steel deck grating and supporting stringer, rehabilitating the deteriorated content on the counterweight, and strengthening the supporting steel truss member at the main trunnions.
In the meantime, routine maintenance and inspections may still be scheduled, PSPC stated, though no major interruptions to traffic are being planned. Additional inspections will be completed between November 2022 and November 2023 to ensure the safe operations of the bridge until the Rehabilitation Project construction phase is finalized.
PSPC said it is committed to continue engaging and communicating with all stakeholders in a timely manner. The project team is reportedly planning to host a virtual public information session next spring. According to the release, this session will provide an overview of the project, the project schedule and how PSPC plans to complete the project. The session will be scheduled once the construction contract has been awarded and before the start of any construction. The latest information on the project can be found on the PSPC website.
As usual, PSPC noted that it will ensure that the public is aware of closures and the impacts on local traffic through public notices that will be issued in advance and shared through the agency's social media channels.