Lanes closed following serious collision at Princess Street and Gardiners Road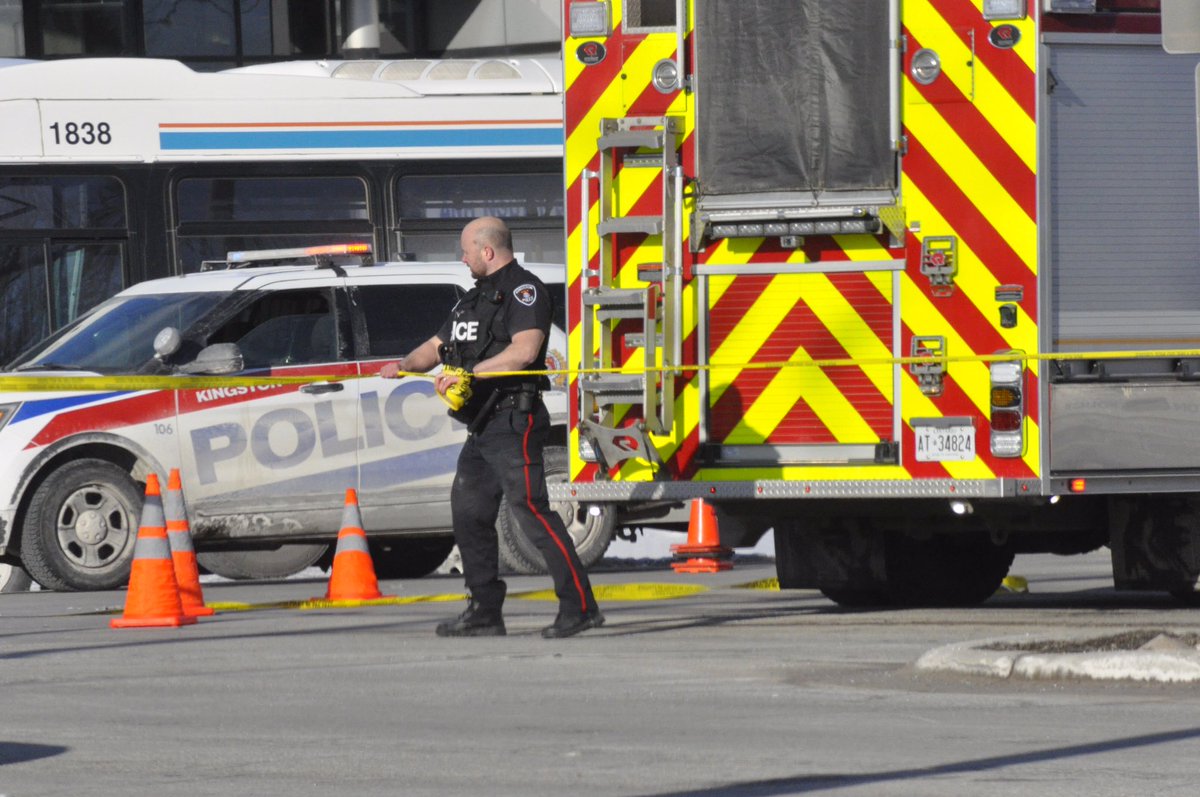 Motorist should expect some prolonged closures near the intersection of Princess Street and Gardiners Road in Kingston's west end.
A serious collision took place at approximately 3:40 p.m. on Thursday, Mar. 7, 2019 at the busy intersection.
"Motorists are being asked to avoid the intersection of Gardiners Road at Princess Street due to a collision at this location. Motorists are asked to find an alternate route home as the intersection will be closed for an undetermined period of time," Const. Ashley Gutheinz said in an email to the media shortly after 4 p.m. the same day.
Princess Street eastbound and Gardiners Road northbound have been closed.
It appears that multiple vehicles were involved in the collision, and one of the vehicles mounted the curb at the corner of the two streets, coming to a rest in the parking lot of the shopping plaza near Dingalings restaurant.
Frontenac Paramedics say they responded to a three vehicle collision with three crews and a superintendent, treating three patients on the scene. On female in her 50s sustained serious life-threatening injuries. The other two patients had minor injuries. All three patients were transported to hospital after initial treatment.
Kingston Police, Kingston Fire and Rescue, and Frontenac Paramedic Services remain on scene as of 5 p.m.
We will provide more information as it becomes available.
CAUTION: some of the following photos may be disturbing to some readers.