Lakeshore Pool modernizes facility thanks to government grant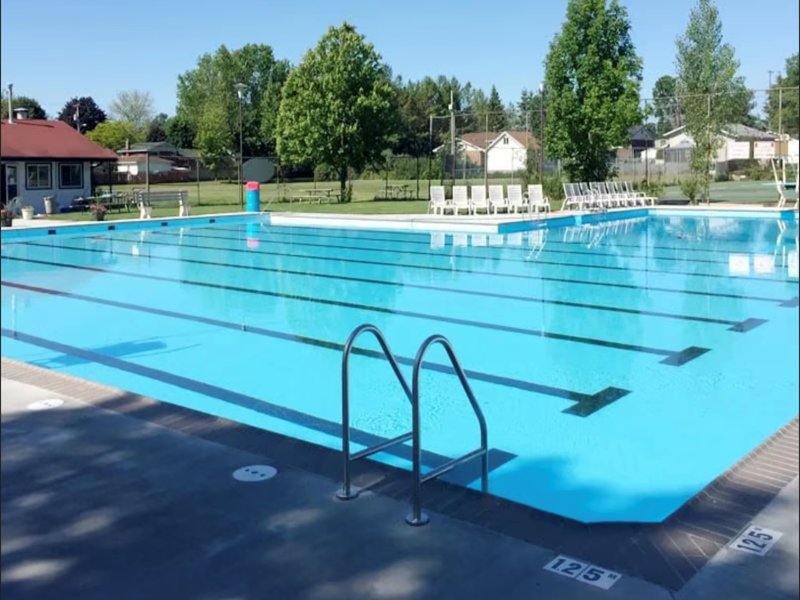 Those who visit Lakeshore Pool this summer will find newly renovated changerooms and washrooms at the pool facility, thanks to an Ontario Trillium Foundation (OTF) Community Building Fund grant.
On Friday, Jun. 2, 2023, Lakeshore Swimming Pool Association recognized the $149,800 Community Building Fund – Capital Stream grant from the OTF, which they received in December 2021.
According to a release from the Association, the money has supported the organization's renovation of existing changerooms and allows them to add an accessible, gender-neutral and family changeroom to improve the inclusiveness and accessibility of the pool facility. The project will reportedly be completed in the spring of 2023 and will improve access to swimmers for years to come.
"The COVID-19 pandemic presented several challenges, but the Lakeshore Pool was resilient. I am excited to see the pool continue to provide outdoor recreational activities to community members. Building and supporting these recreational opportunities is vital to our communities and to our health, especially after the pandemic," said Ted Hsu, MPP for Kingston and the Islands.
The improvements to the over 50-year-old facility include the addition of an accessible/gender-neutral washroom and a dedicated family washroom, according to the release. The existing washroom facilities have also been updated and modified, the Association noted.
Lakeshore Pool is used by hundreds of families and students during the summer months, according to the release. They offer a full range of swim lessons for little swimmers right up to teens training to be lifeguards. Local swim clubs, organizations and the local school board have used the pool for over 50 years to learn valuable water safety skills. Thanks to the grant from the Ontario Trillium Foundation, all Lakeshore swimmers can now easily access and enjoy the pool facilities, the association noted.
"This Ontario Trillium Foundation grant has been timely for our organization," said Andrew Cotton, President of the Lakeshore Swimming Pool Association. "This grant has allowed us to improve accessibility to the pool for all swimmers. Our current washrooms were outdated and do not represent or fit everyone that wants to enjoy our swim facilities. We will now be able to accommodate everyone that comes to the pool and that is a significant and needed improvement for our community."
Founded in 1971, Lakeshore Pool is a not-for-profit volunteer-run seasonal swimming pool facility. It offers leisure swimming and swimming lessons to swimmers of all ages and abilities, according to the release. Visit the website at lakeshorepoolkingston.net to see all of the activities offered throughout the season.
The mission of the Ontario Trillium Foundation, an agency of the Government of Ontario, is to build healthy and vibrant communities across Ontario. Last year, OTF invested nearly $209M into 2,042 community projects and partnerships, which included funding for the Government of Ontario's Community Building Fund.
Learn more about the Ontario Trillium Foundation at otf.ca.