Kingston's top news stories of 2019
As we say hello to 2020 and set our sights on all the great things the year ahead has in store, we also reflect on the year gone by, which brought with it both wonderful and tragic stories. The following are Kingston's most significant and most viewed stories as covered by Kingstonist in 2019.
Thursday, Jan. 24, 2019
Near the end of January in 2019, Kingstonians saw multi-force police raids throughout Kingston. Two men were arrested as a result of the raids, and Canada's Minister Of Public Safety Ralph Goodale explained the actions of the RCMP and partnering agencies were "based on credible information, to ensure public safety… The Government Of Canada constantly monitors all potential threats and has robust measures in place to address them."
Thursday, Jan.31, 2019
After several Kingston-area schools were placed into lockdown and hold-and-secure protocols due to the receipt of threatening phone calls throughout December of 2018, in January of 2019 Kingston Police revealed that a United Kingdom youth had been identified as the suspect.
Friday, Feb.15, 2019
As a result of an investigation spanning decades and recent searches conducted at two Kingston properties, Sandra Carr, 52, and Michael Wentworth (AKA Michael Verney), 65, were arrested and charged with the murders of Henrietta Knight, Richard Kimball and Stephen St-Denis that took place between 1995 and 2001.
Wednesday, Feb. 20, 2019
In a story shared around the world for being 'uniquely Canadian,' multiple customers attended a grocery store inadvertently open on Family Day. Although the Barrack Street Food Basics was supposed to be closed, customers were seen shopping at the store and leaving payments for their purchases at the tills.
Friday, Feb. 22, 2019
There was a large police presence at the McDonald's location on Division Street after a stabbing incident involving two patrons. Police applauded the fast actions of the staff at the location for keeping both staff and patrons safe during the incident.
Tuesday, Mar. 5, 2019.
A serious single-vehicle collision closed Bath Road when a Hummer collided with a light pole, pinning a pedestrian. As a result, a Kingston man was arrested.
Wednesday, May 1, 2019
Former NHLer John Erskine was seriously injured following a 401 collision. The head-on collision on Highway 401 eastbound later led to charges for Erskin, who was travelling in the wrong direction on the highway at the time.
Saturday, Jul. 20, 2019
It was a sad day at Skydive Gananoque after a routine skydiving jump turned fatal. A 63-year-old female from Ennismore, Ontario perished from her injuries at the scene and the instructor, a 51-year-old male from Alexandria, Ontario was transported to hospital by ambulance with serious injuries.
Saturday, Aug. 24, 2019
A Kingston family was left stranded in Italy after their hotel room was ransacked while on vacation. The Cahills say the thieves took over 1500 Euros in cash, credit cards, bank cards, luggage containing clothing, a cell phone, a purse and various pieces of ID, including their passports, leaving the family without a means to leave Europe until government officials stepped in to assist.
Saturday, Sept. 4, 2019
Kingston Police and the Ontario Provincial Police were involved in a joint investigation after a firearm was discharged on Conacher Drive. Further investigation found that the incident occurred during a dispute between neighbours, when a male fired a shot into the sky as the argument escalated.
Thursday, Sept. 12, 2019
A fatal stabbing in the downtown core resulted in the closure of the streets surrounding the intersection of Queen and Bagot Streets. It was later determined that two men were stabbed in the incident, and one of those men, Christopher Barry, 40, passed away as a result.
Friends of the stabbing assailant, Evan Freeman, later expressed that Freeman had sought help for his drug addiction and personal issues. Freeman also died as a result of the incident at the scene after being shot by police and suffering self-inflicted knife wounds.
Tuesday, Oct. 8, 2018
There were an alarming number of incidents involving vehicles driving into houses and buildings in 2019 — in fact, there were over 20 such incidents in Kingston and the area. This incident resulted in over $150,000 worth of damage after a BMW crashed into a residence at Brock and Frontenac Streets in the early morning.
Monday, Oct. 21, 2019
Kingston and the Islands tuned in for the results of the 2019 federal election. Once again, Liberal Mark Gerretsen was elected as our member of parliament, garnering 30,688 votes on election day.
Wednesday, Oct. 30, 2019
A young man perished as the result of a motorcycle crash in South Frontenac Township. Bailey Green, 22, suffered the life-threatening injuries, including burns to most of his body, after crashing into a tree, and succumbed to those injuries later in hospital.
Friday, Nov. 8, 2019
After being declared missing by the Ontario Provincial Police the day before, the body of Graham Sirman, 56, was found in Six Mile Lake in Georgian Bay Township. A longtime Kingstonian, Sirman had moved to Aurora, Ontario, but still maintained ties to the local community through his law practice.
Saturday, Nov. 9, 2019
Four Kingston residents were arrested in relation to the overdose death of a 30-year-old in Odessa. Krista-Lin Corcoran, 30, was found unresponsive in her home on Thursday, Oct. 31, 2019, and resulted in a litany of charges for the four local residents, including the trafficking of fentanyl and methamphetamine.
Monday, Nov. 26, 2019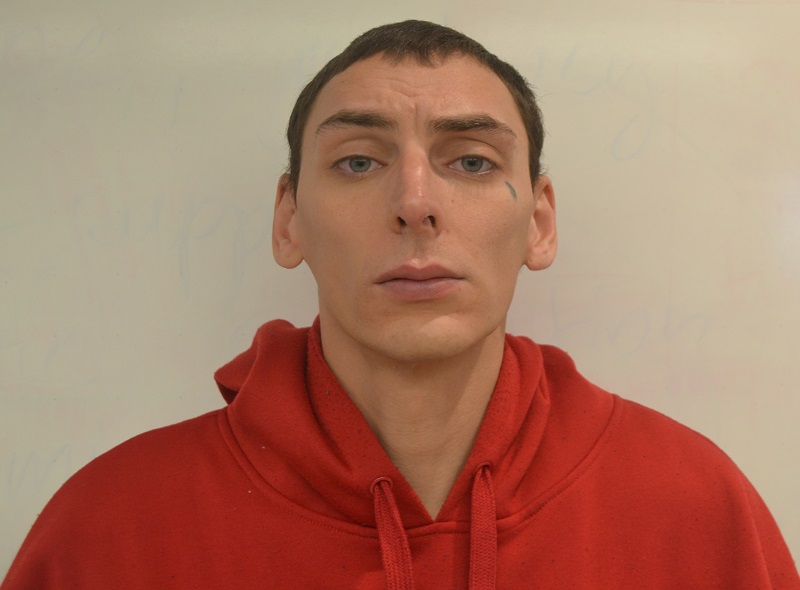 Kingston Police issued a public safety notice regarding the release of Lucas Tyler Petrini, 28, who is a convicted sex offender. Police said Petrini may pose a risk to the community, particularly those under the age of 14.
Wednesday, Nov. 27, 2019
Several fatalities were reported after a small plane crashed in the west end of Kingston. Kingston Police, OPP, Kingston Fire & Rescue, Frontenac Paramedics and a Joint Rescue Coordination Centre (JRCC) Search & Rescue helicopter, located the crashed plane in a field in the 3200 block of Creekford Rd at around 8 p.m. that day. Investigators with the Transportation Service Board of Ontario (TSB) arrived that night and continued their investigation the following day, when it was revealed that seven people, including two children, all died as a result of the incident.
Sunday, Dec. 1, 2019
The tragic stories resulting from collisions on Highway 401 continued as an afternoon collision involving 30 to 40 vehicles resulted in one man's death. The following day, we learned that Aviator Matthew Jamieson, 33, had died as a result of the collision, which took place between Montreal Street and Hughway 15 on the 401.
Sunday, Dec. 1, 2019
A fire destroyed a house on Highway 2 near Grass Creek Park, leaving a family of five with one on the way without a home for the holidays. Tragically, as family, friends, and the community rallied around the family to ensure they were fed, clothed, and safe for the holidays, the father of the family, Jack Moon, died less than two weeks later in a large collision on Highway 401 near Brockville. At the time, Moon was on his way home to his family after attempting to get them new passports prior to their already-planned trip to Disney over the holidays.
December 5, 2019
After photos were captured and shared on social media, Kingston Police responded to a snow-covered cruiser driving around Kingston. According to police, the cruiser in question was not breaking any laws.
Saturday, Dec. 14, 2019
In our most popular social media post of the year, we shared a photo from a reader who captured four anonymous Santas helping out a homeless person on the streets of Downtown Kingston. After sharing the photo, Kingstonist received information that the Santas pictured here are Jason Dunn (white glasses) Neil Laing (the one bent over) Steven Castagnier (with the broken arm) and Tristan Hammond. This act of kindness was actually part of a larger event for these men, a sort of Santa-themed pub crawl with a charitable twist. The men began their evening dropping off turkeys to Tommy's, the downtown diner and bar that offers an annual Christmas dinner to those who might otherwise go without. After that mission and delivering some meals, the men helped spread the spirit of the season by handing out candy canes at various places and clearing snow from other people's cars as they enjoyed some revelry in downtown Kingston.
Fittingly, that lovely little story was one of our most popular of the year, being shared thousands of times and reaching an international audience — and it's just one of hundreds we were happy to share with all of you in 2019.