Kingstonist Just Got Intense!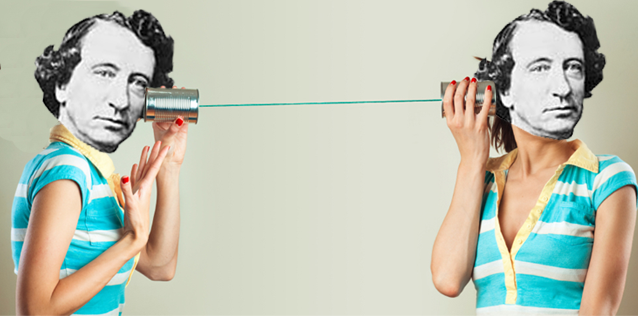 A while back, we polled our readers for their suggestions to spruce up the site and help make Kingstonist more awesome.  We received a lot of great feedback, which led to a few changes, most notably the demise of user registration, as well as the login method of commenting.  These small tweaks made it much easier to show your love, or hate, by commenting.  Since then, comments have increased considerably and we've reconfirmed the fact that audience participation drives the site.  All of our volunteer contributors put forth substantial effort to create content that you can't get anywhere else,while the biggest compliment you can give them (aside from reading) is taking the time to share your thoughts with a comment or two.  In order to further the quality of the conversation on Kingstonist, it gives me great pleasure to announce that we've enabled Intense Debate.
In case you're unfamiliar with Intense Debate, it's a commenting system that enhances and encourages online conversations.  Rather than describe all of its features, I'll provide a brief overview of how Intense Debate will improve commenting on Kingstonist:
Comment Threading: now you'll be able to reply to a specific comment/commenter.  We're hoping that this will  enable a more focused conversation, and encourage additional audience participation.
Social Commenting: while you can still comment without logging in, you may also choose to share your comments via Twitter, OpenID and Intense Debate.  Gravatar thumbnails are also still supported.
Comment Voting and Reputation Points: in addition to threaded comments, you can now vote for/against other people's comments.  This will highlight the best comments as determined by our readers.
Notifications and Reply by Email: the days of continuously coming back to see if someone responded to your comments are over.  Wait, we still want you to keep coming back to Kingstonist.  In any case, now you can choose to receive notifications when someone comments after you, and you can even provide additional comments via Email.
I hope that you thoroughly enjoy the new, rich features of Intense Debate, and that it takes the conversation on Kingstonist to a whole new level.  Thanks to Florian Seroussi for the original photo, remixed for our purposes.