Kingston Youth Services Hub aiming to solve youth homelessness
Last year, City Council approved Princess Street United Church's conversion into a new youth centre, Kingston Youth Services Hub, to cater to the needs of at-risk homeless youth in the community.
The leading organization for the project, Home Base Housing (HBH), responsible for planning and managing the youth hub, is a not-for-profit organization working and providing supportive housing to youth since 1987, according to the organization. The services provided by HBH include helping youth from diverse backgrounds experiencing homelessness, financial issues, substance abuse, mental health issues, developmental disabilities, head injuries, and other physical disabilities.
As described by Home Base, it is the first-ever space in Ontario with a single site-multiple services model to provide services and facilities to youth with a comprehensive, holistic, and symbiotic approach to youth homelessness.
"Home Base focuses all its services with one goal in mind, and that is to end homelessness. Through our frontline workers, we strive to identify individual needs, provide the necessary support, and work to put a roof over everyone's head and keep them housed," said Tom Greening, Executive Director of HBH.
The Hub's project aims to alleviate youth homelessness in Kingston and help youth live more independent and productive lives. This includes 48 transitional and supportive housing units. The hub also aims to work with One Roof, a youth community centre with its 27 youth-serving agencies that provide: wrap-around supportive services; jobs skill training center in all functions of the building from janitorial, restaurant services to event management and in-between, and; Youth and Indigenous Cultural center offering opportunities for expression and events specifically targeted to youth (20-30 per cent of homeless youth have an Indigenous heritage, according to Home Base Housing).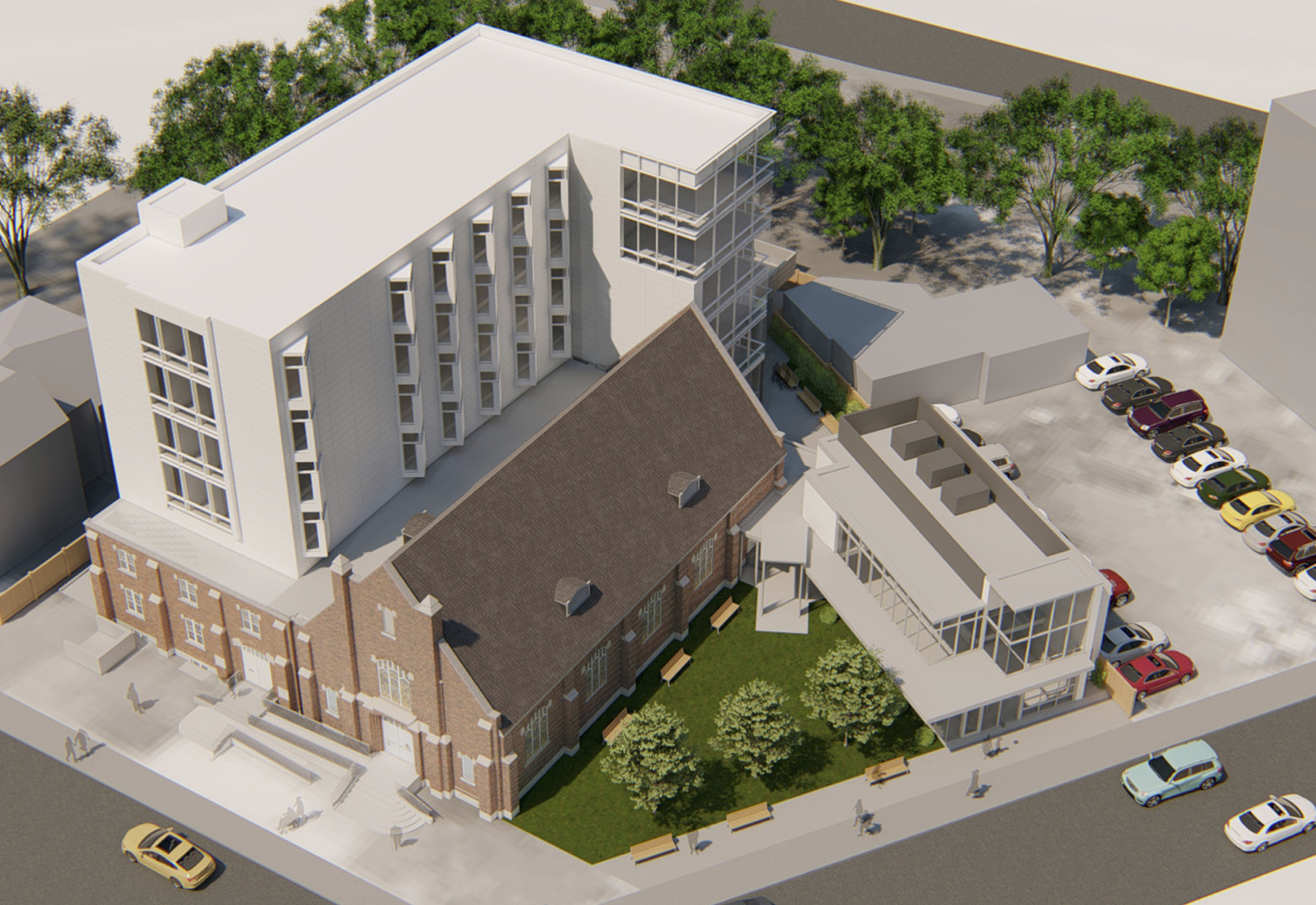 "For many years, we have worked quietly in the background on providing needed services to support homeless persons and provide supportive and transitional housing and other services to keep people housed. Our focus is always to get people the help they need to be able to get them housed in our supportive housing or elsewhere," said Greening.
"Everyone who comes to us or we reach out to, even if they are living rough, it is to help and support them with the end goal of getting them a roof over their heads. For many years, Kingston has been able to move things in the right direction to reduce homelessness. Recently, we have seen that trend change for a variety of factors that are not intrinsic to just Kingston."
According to an anecdotal estimate shared by KHB, an estimated 50 per cent of the adult homelessness population in Kingston experienced homelessness as a youth.
"There is a clear line between youth homelessness and repeating homelessness in adults. The most effective way to reduce our adult homelessness issue is to prevent youth homelessness and give them the skills necessary to be able to live independent and productive lives," said Pierre Klein, Manager of Operations for HBH.
HBH formed a website, Build484.ca, to assist with the project fundraising and information activities. The total cost of the project is estimated at $27 million at a current construction rate. In November 2020, an in-kind donation by the Congregation of Princess Street United Church of $1.75 million was made to transform the church into a youth services hub. HBH's contribution is estimated at 1$ million, and $7 million in confirmed contributions/donations from the government and donors, including a large donation from the community through the United Way.
More contribution from the City of Kingston for affordable housing and a grant/loan from Canada Mortgage and Housing Corporation (CMHC) is also expected, HBH said. The funding application for Rapid Housing Initiative funding with CMHC has already been submitted. Depending on the timing of the CMHC grant, HBH is planning to start the construction on the residential section of the Youth Hub in the fall or spring of 2022. 
People from the community are also encouraged to visit the Build484.ca website to donate to the cause.
"We don't just provide emergency housing. Home Base actually houses many formerly homeless individuals, youth, and families. Our services work well. We focus on helping individuals get housed, stay housed, and we work to build capacity, so no one needs to go without a roof over their heads," said Klein.