Kingston woman found asleep at the wheel charged with impaired driving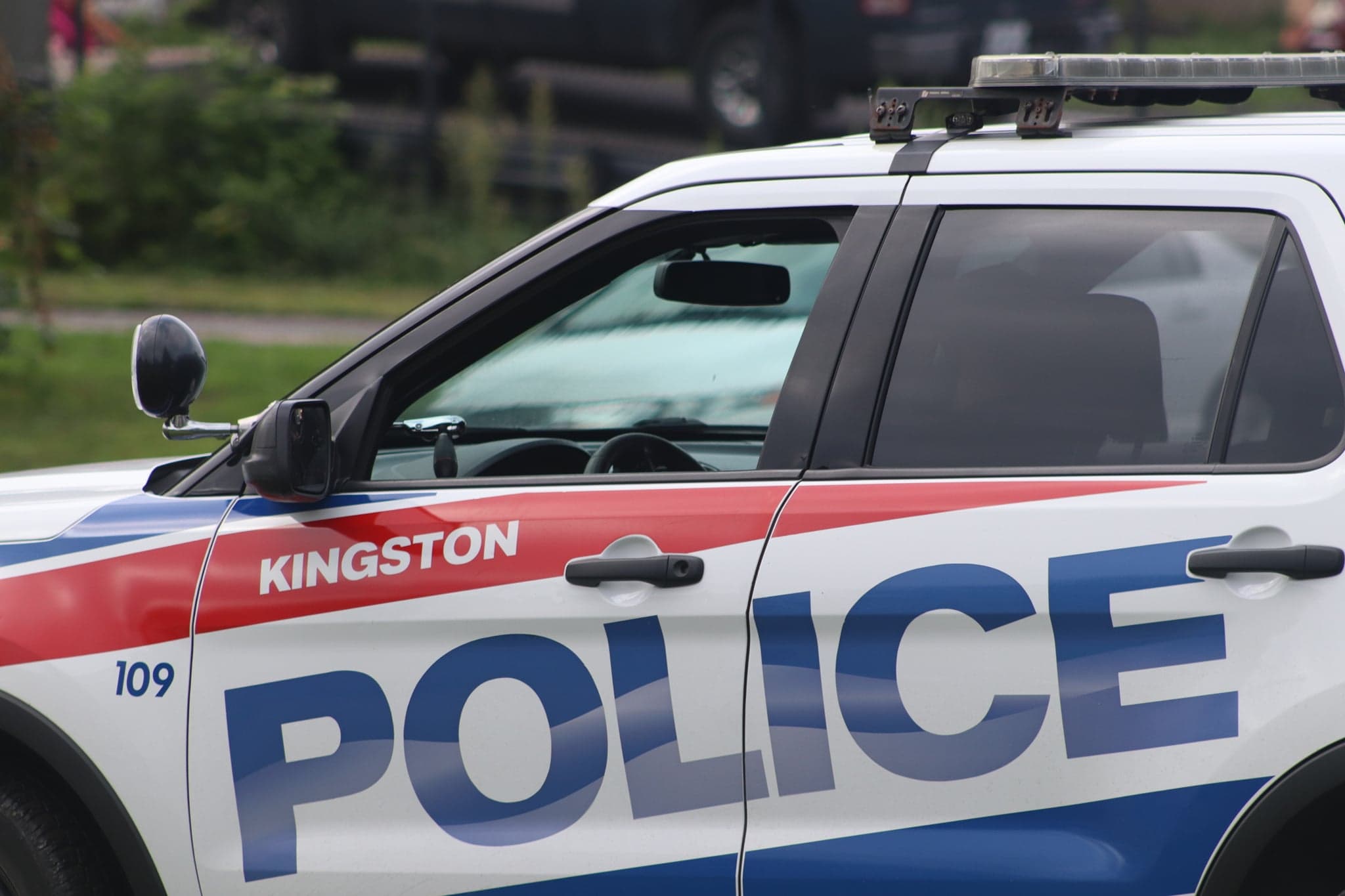 A local woman reported to police for erratic driving is now facing impaired driving changes after she was located by Frontenac Paramedics passed out behind the wheel in Kingston's west end.
According to Kingston Police, a concerned citizen provided information to police after seeing a Ford Focus swerving "all over the road" on Bath Road near Collins Bay Road just before 7 p.m. on Saturday, May 22, 2021. Shortly thereafter, police were contacted again, this time by Frontenac Paramedic Services, who advised Kingston Police that they were providing medical assistance to a female in the vehicle in question in the parking lot of the strip mall at the corner of Bath and Collins Bay Roads. Kingston Police officers attended the scene and "quickly formed grounds to arrest the woman for impaired driving" based on their observations and evidence of alcohol consumption found in the vehicle.
The woman was transported to Kingston Police headquarters, where she provided breath samples that indicated she was approximately five times over the legal limit of alchol, which is 80 mg of alcohol per 100 ml of blood.
As a result, the 40-year-old Kingston woman's driver's licence was automatically suspended for 90 days. If convicted, she will face a minimum of a one-year licence suspension. Additionally, her vehicle was towed and impounded. The accused woman will be responsible for all associated fees and fines.
The following is a message from Kingston Police:
As per MADD Canada's website, "Crashes involving alcohol and/or drugs are a leading criminal cause of death in Canada. Every day, on average, up to four Canadians are killed and many more are injured in alcohol and/or drug-related motor vehicle crashes on public roads involving at least one 'principal highway vehicle' (i.e. passenger cars, vans, trucks, and motorcycles)."
For anyone witnessing what they feel may be an impaired driver please call 9-1-1 immediately with location, direction of travel, make, model and licence plate of vehicle, and description of driver if possible, and Kingston Police will make all attempts to locate, stop and investigate the matter.