Waterfront-Related Council Items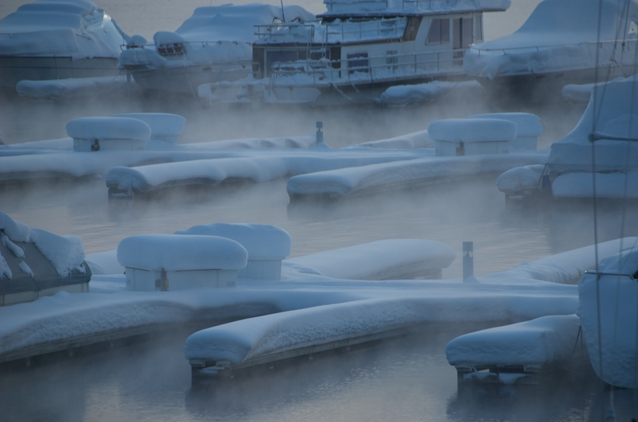 Via K7Waterfront: Two waterfront-related items (see pg 48 of 56) are on Tuesday's Council agenda:
The city wants to renew a 5-year lease with The Crown for Portsmouth Olympic Harbour (POH) land and land underwater. The rental rate is "20% of the marina's annual gross revenue", or a payment of $75,848 in 2008.
Kingston & The lslands Boat Lines Ltd. (KBL) will keep the Island Queen, Island Belle, and Island Star at POH this winter on account of the Lasalle Causeway lift-bridge being out-of-commission for repairs for the next several months.
It looks like a sweetheart deal for KBL.  The City of Kingston is applying the same linear-footage charge they use for non-commercial pleasure boats one-tenth the length of these vessels.  Winter storage fees ought to be a function of area occupied, not just nominal length.
KBL will be storing its three large wedding-cake vessels for about five-months, through April 30th, for the grand-total of, get this, $4,784 plus hydro for the bubblers. The normal folks paying over $600 in POH winter storage fees for their relatively tiny 30×10-foot sailboats can read that again.
When it comes to selling waterfront short, when is the City of Kingston not a pushover? Thanks to Russell Heistuman for the accompanying photo.