Kingston Tim Hortons employee tests positive for COVID-19
UPDATE Friday, Sep. 18, 2020: Public Health reports that there are no lab-confirmed cases of COVID-19 at the Tim Hortons at 2821 Princess St.
An employee of the Tim Hortons at 2821 Princess Street has tested positive for COVID-19.
The restaurant is located inside the Esso station near the intersection of Bayridge Drive and Princess Street. The gas station's owner, Mo (last name omitted at request of owner), said he was contacted by the manager of the Tim Hortons on Wednesday, Sep. 16, 2020, and advised of the case. It is unknown at this time whether the employee contracted COVID-19 in the store or somewhere else in the community.
Mo said he and all of his Esso staff have been assessed, with negative results. He said has also been in communication with Kingston Frontenac Lennox & Addington (KFL&A) Public Health, who advised him that as he had been in compliance with all COVID-19 safety precautions, it was not necessary to close his store.
However, out of an abundance of caution and care for his customers, Mo said he elected to do so anyway on Wednesday night. He said he is also bringing in a sanitization truck to clean the entire facility before reopening.
The Kingstonist contacted KFL&A Public Health Thursday morning, after rumours about a COVID-19-related closure began circulating on social media. The Manager of Communications, Suzette Taggart, said that she was unaware of any new COVID-19 cases in the area, or any Public Health incidents at the Esso station or Tim Hortons at Bayridge Drive and Princess Street location. There are currently five active cases of COVID-19 in the region, with the two most recent cases confirmed on Tuesday, Sep. 15, 2020.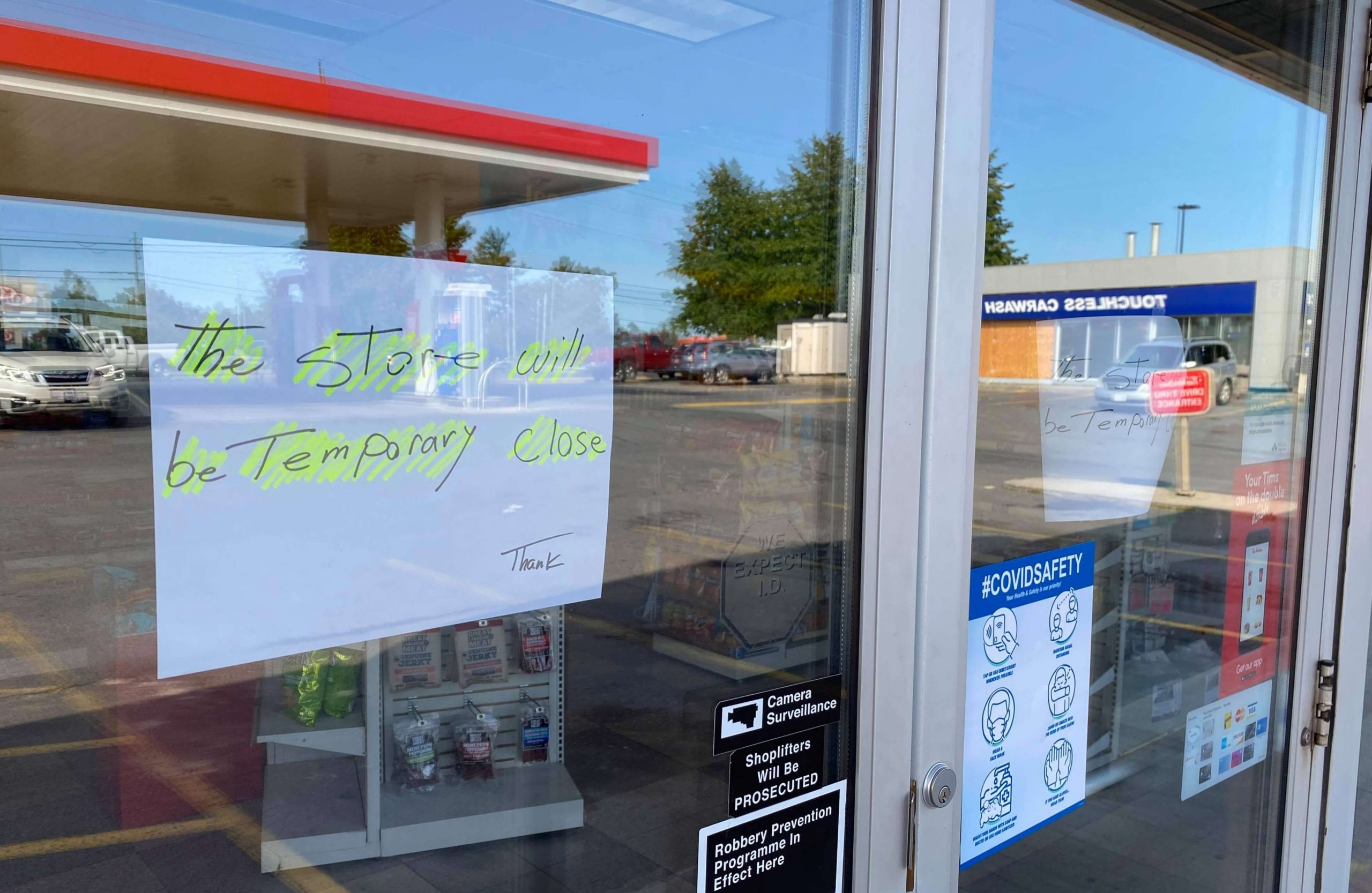 The store is particularly popular with students of Holy Cross Secondary School, located nearby. Witnesses reportedly observed dozens of students per minute arriving at the location Thursday morning, in groups of three to 10, turning away upon learning of the closure.
Update (Thursday, Sept. 17, 2020, 2:20 p.m.): Tim Hortons confirms closure due to positive COVID-19 case
Tim Hortons Canada has confirmed that its location at 2821 Princess Street in Kingston has closed after an employee of that location tested positive for COVID-19.
"We can confirm the Tim Hortons restaurant located at 2821 Princess Street, Kingston, Ontario temporarily closed on September 16 after we were informed a team member at this restaurant tested positive for COVID-19. Their last shift was on September 10 and are self-isolating for 14 days. The team member will be supported through Tim Hortons corporate and restaurant owner COVID-19 compensation fund to make up for any lost wages. We wish the team member a full recovery," a Tim Hortons spokesperson said in an email to Kingstonist.
"Following public health guidelines, the restaurant has been thoroughly cleaned and sanitized. We anticipate the restaurant will reopen on September 18."