Kingston students reflect on recent exchange with Scottsdale Sister City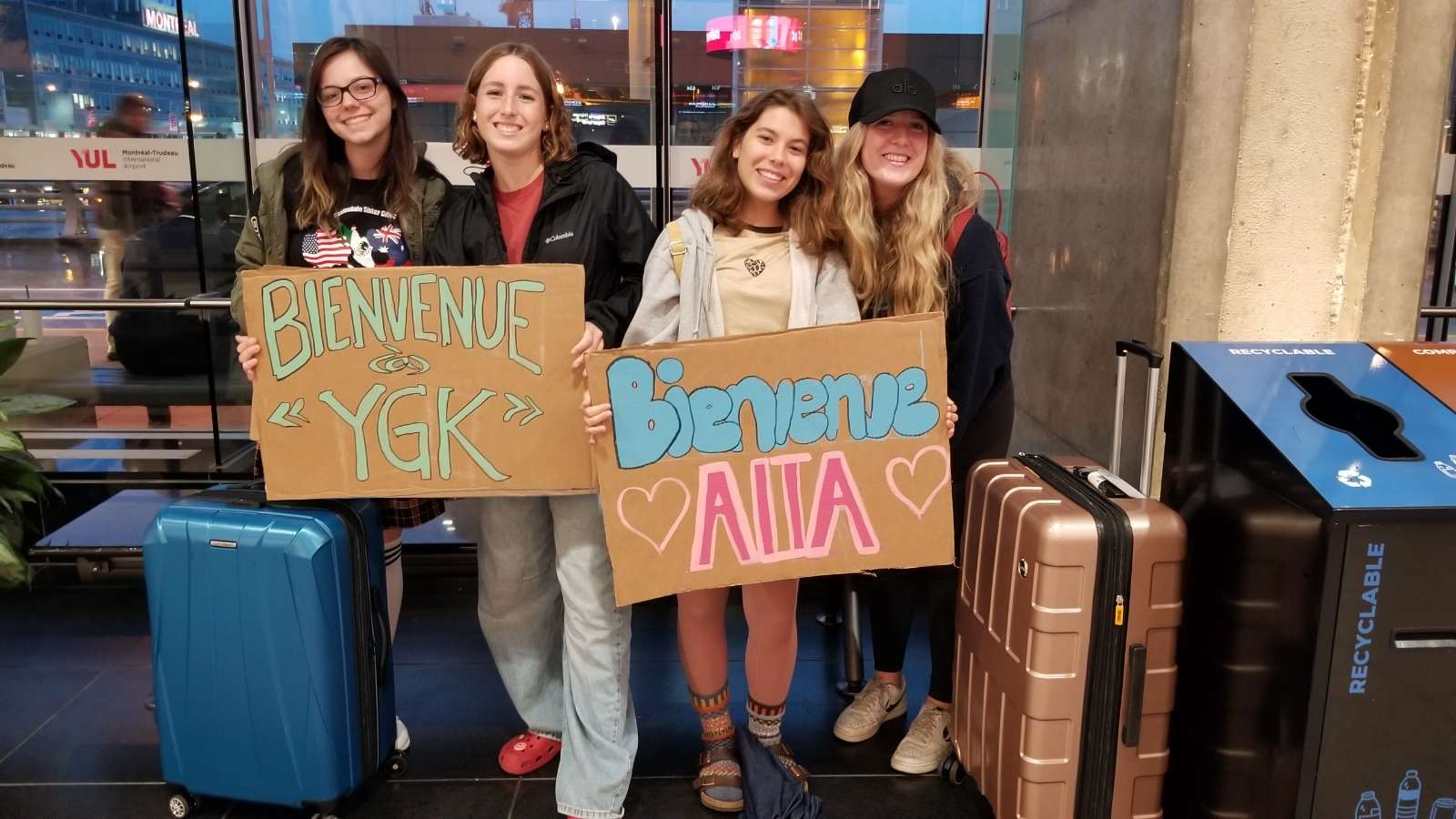 Editorial note: The following is a submitted piece written by students at École secondaire publique Mille-Îles here in Kingston. The views and opinions shared do not necessarily reflect those of Kingstonist, nor has Kingstonist independently verified any of the content.
---
In October, École secondaire publique Mille-Îles and the Kingston Sister Cities committee welcomed two students and their teacher chaperone from Arcadia High School in Scottsdale, Arizona. In 1994, Kingston and Scottsdale became sister cities. To mark the 30th anniversary of this partnership, the Sister City Youth Ambassador Exchange Program between Kingston and Scottsdale was launched as a pilot project.
The exchange program between both schools offered the Arizonian ambassadors a unique opportunity to learn and participate in an extraordinary culture and lifestyle. In addition, Scottsdale students, Elyse and Alia, had the opportunity to practice their French knowledge and experience Canadian traditions, such as a visit to Tim Hortons.
Accompanied by their Mille-Îles sisters, the youth ambassadors from Arizona were able to discover the beauty of Kingston through several activities, including a cruise on Lake Ontario and Trolley tour, a walking exploration with historian Arthur Milnes, an intense experience of Fort Fright and more. Mayor Paterson even guided a tour of City Hall for the delegation. Beyond the touristic highlights, the four teenagers visited the humanitarian club at école élémentaire publique Madeleine-de-Roybon, where the famous "Pocket Buddies" are created.
In short, the students had a great time and broadened their perspective on Kingstonian life. In March, the Mille-Îles ambassadors will have the opportunity to visit their American friends. During their trip to Scottsdale, the Canadian ambassadors plan to bring along the necessary materials to create and donate more "Pocket Buddies" dolls.
"I really enjoyed this experience, and I will remember it forever!" said Blair Conod, a Mille-Îles ambassador.
"It was an unforgettable experience, that's for sure. I can't wait to go to Arizona in March and see our friends again," described Alessia, the other Canadian ambassador.
Finally, the Mille-Îles ambassadors would like to thank all the organizations that made this program possible, including the City of Kingston, CEPEO Bureau d'Éducation Internationale, Kingston Economic Development Corporation, Kingston Tourism, Arthur Milnes Walking Tours, Kingston Frontenacs and of course, Mr. Éric Galarneau, for all his dedication to the organization of this program. Follow us for more information about our experience in March.
Blair Conod and Alessia Dudley
École secondaire publique Mille-Îles
Kingston
---
Share your views! Submit a Letter to the Editor or an Op/Ed article to Kingstonist's Editor-in-Chief Tori Stafford at [email protected].