Kingston residents advised of possible traffic delays on Saturday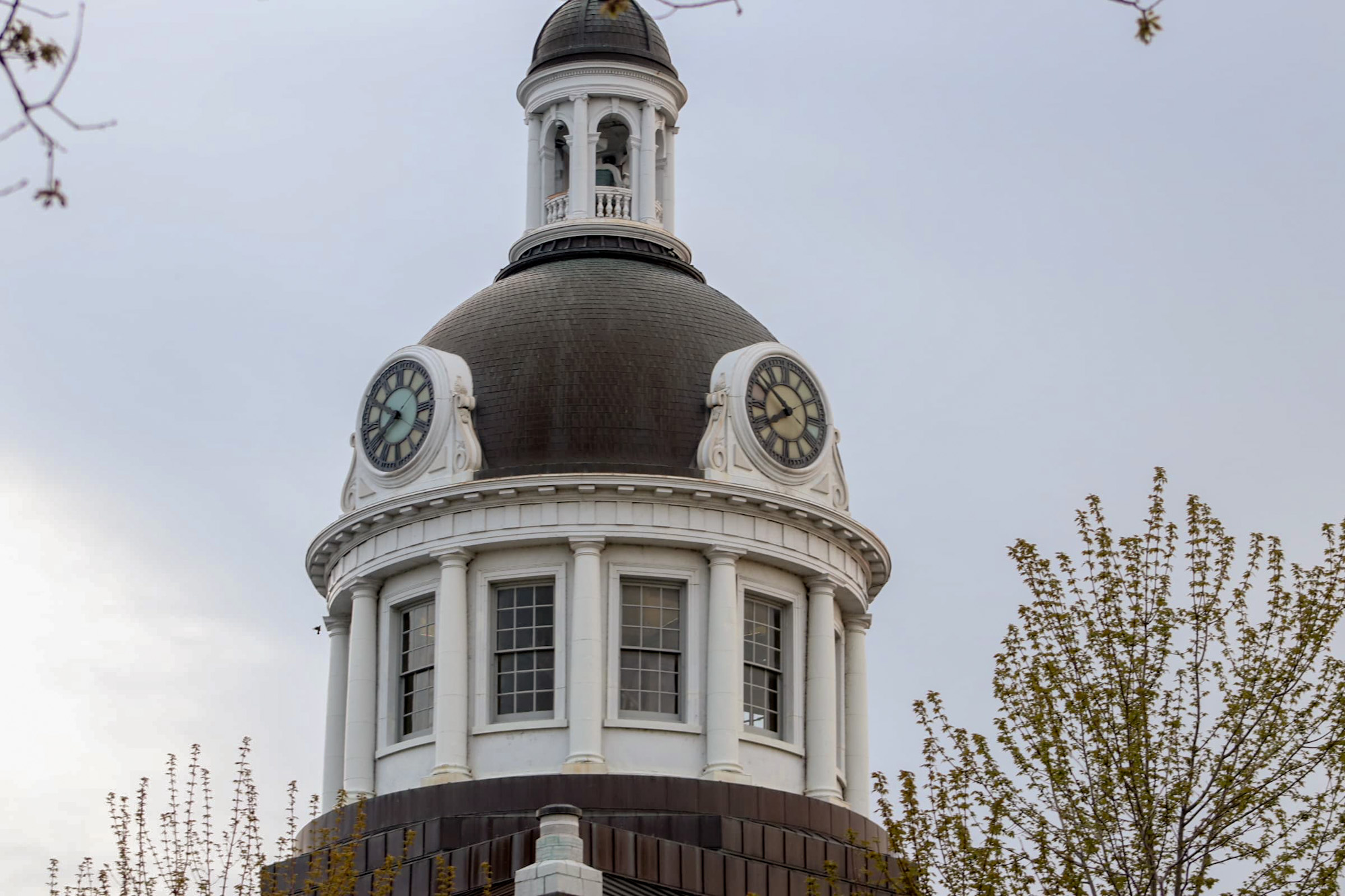 Kingston Police and the City of Kingston are aware of a "downtown slow roll" protest in support of the "Freedom Convoy" and are advising motorists of anticipated traffic disruptions from 1:30 p.m. to 3 p.m. on Saturday, Feb. 12, 2022.
According to a release from the City, it is anticipated that there will also be a demonstration at City Hall (216 Ontario St.) until 3:30 p.m.
"We acknowledge that individuals are entitled to a right to peaceful demonstration. Kingston Police's priority will be to minimize the impact on motorists to ensure public safety, with the goal of restoring regular traffic flow in the safest manner possible," said Kingston Chief of Police Antje McNeely. "We thank all residents and motorists for their patience." 
The City said that the convoy is expected to travel from Gardiners Road to Bath Road, Portsmouth Ave., King Street West, Sir John A. Macdonald Boulevard, Princess Street and Ontario Street and is expected to stop in front of City Hall. Kingston Police will take steps to minimize the impact on the community, according to the release.
Kingston Police will be present throughout the day to ensure the safety of the entire community, the City said, and will endeavour to minimize the impact on the travelling public.
The City provided the following information in the release:
Stay updated and plan your trip
Protest activities may interrupt the normal flow of traffic. Information on delays will be posted to the Kingston Police social media feeds and re-posted on the City of Kingston's channels. Members of the public are encouraged to check for road closure information before departing and monitor social media for information on alternate routes.
Kingston Transit is also advising passengers of possible service delays. Significant service disruptions will be posted on Kingston Transit's social media channels and on real-time arrival apps.
Emergency services prepared to respond
Kingston Fire & Rescue and Frontenac Paramedic Services are coordinating with Kingston Police and remain ready to respond to emergencies across the city.
Residents with non-emergency concerns regarding the planned protest are asked to call Kingston Police's non-emergency number at 613-549-4660. For emergencies (i.e. a direct threat to life or individual safety), call 911.