Kingston Police Services Board to vote on proposed budget for 2023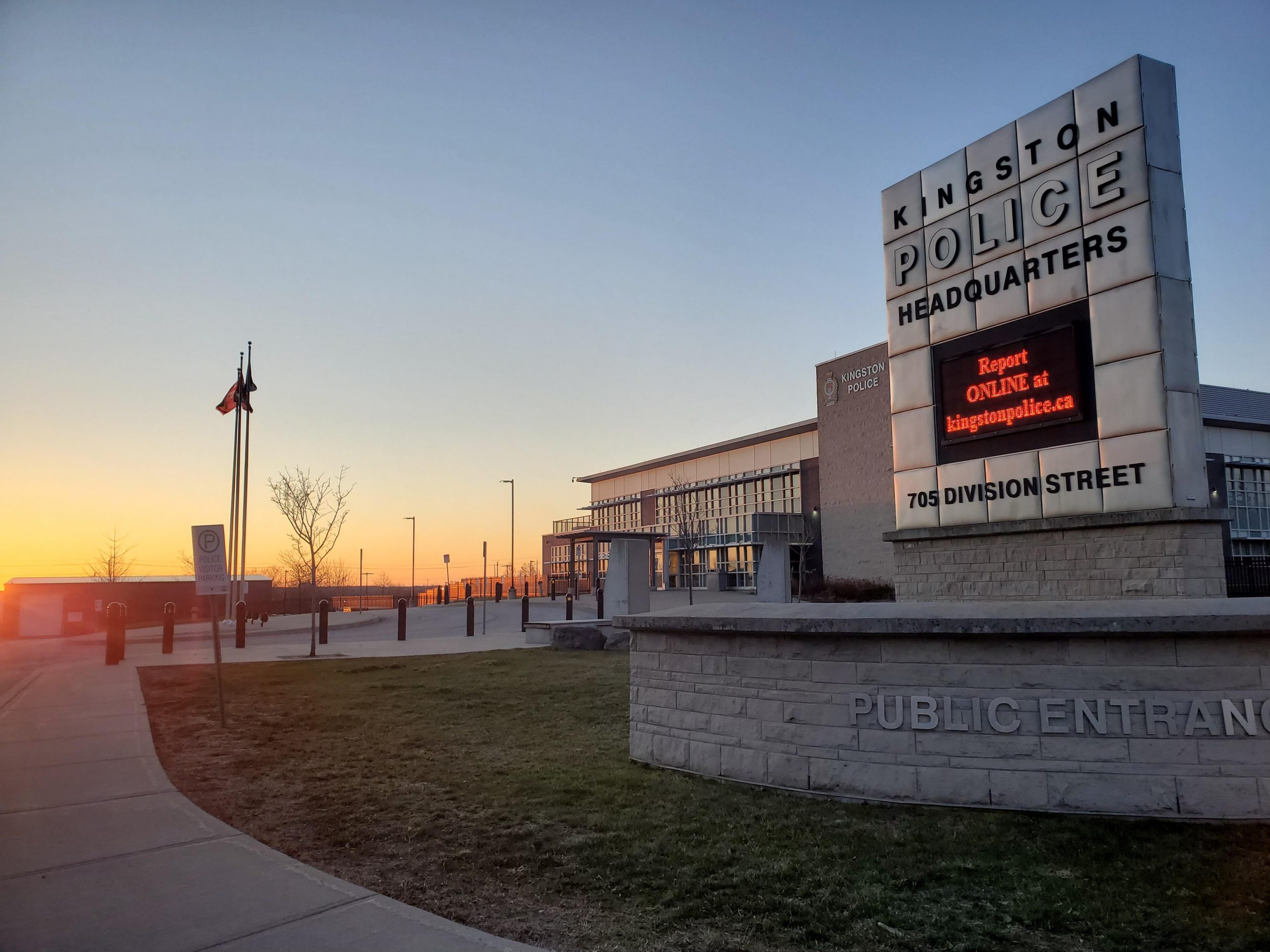 At a meeting on Thursday, Feb. 2, 2023, the Kingston Police Services board will vote on the proposed budget for 2023, which includes a net spending increase of $1.7 million, or four per cent more than the 2022 budget.
According to a presentation that is to be delivered to members of the Police Services Board, the 2023 budget includes a total operating cost of $49.66 million. Taking into account the projected revenues of $5.29 million, the budget represents a total net cost of $44.36 million for Kingston Police.
Part of the four per cent increase for 2023 comes from the hiring of 12 new staff members for the force, including eight sworn officers, as well as four full-time civilian members. The new hires represent an increase of $2.35 million for the 2023 budget or 5.88 per cent over 2022 figures. Overall, "Wages and Benefits" make up the biggest categorical increase in the 2023 budget.
Along with additional costs for "Wages and Benefits," the proposed budget also includes over $300,000 more for "Supplies and Materials," an increase of 9.79 per cent compared to the 2022 budget. Included in the budget under "Supplies and Materials" are $219,000 on "investigative services."
In terms of police spending as a per cent of net taxes, the 2023 Kingston Police Budget makes up 18.58 per cent of the net taxes raised in the City of Kingston for the year. Compared to Guelph, which the presentation notes as Kingston's closest comparable municipality, Kingston Police represents a lower percentage of the City's net taxation budget per year, as opposed to the 19.40 per cent reported in Guelph in 2022. In total, the City of Kingston would need to spend an additional $3.57 million to match Guelph's percentage of net taxes raised, according to the report.
To see how the overall cost of policing in Kingston compares to other municipalities, the presentation includes figures from the Ministry of Municipal Affairs and Housing's 2021 Financial Information Return. In 2021, the City of Kingston spent a total of $45.6 million on policing, which represented a per capita net cost of $344. In terms of Kingston's 10 closest comparators, the municipality's per capita net cost is the second lowest in the province, ahead of only Chatham-Kent, which spent $305 per capita.
The average spending across the comparator municipalities equalled $417.32 per capita, meaning the City of Kingston would need to spend more than $55.4 million in total to match the spending of its comparable peers.
The 2023 budget presentation also includes a three-year forecast, representing proposed spending through 2026. For 2024, the annual budget is expected to increase by 3.64 per cent, while 2025 will see an increase of 3.63 per cent. The final year of the forecast, 2026, includes an estimated annual increase of 3.81 per cent. In order to prepare the forecasted budget, an inflation rate of 2 per cent per year was assumed, as was an increase of four additional officers each year. The three-year forecast does not include any changes from 2023 government grants, nor does it include any new program initiatives for Kingston Police.
On top of the figures associated with the operating budget for 2023, the presentation also includes a capital request of $2.29 million to fund upgrades to Kingston Police's fleet and facilities, as well as to maintain information technology and infrastructure.
At Thursday's Police Services Board meeting, Acting Chief Scott Fraser will present the proposed budget, after which board members will vote either to approve or not approve. Once the 2023 budget is passed by the board, it will then be presented by the Acting Chief to members of Kingston City Council for final approval. Council's 2023 budget meetings are currently scheduled from February 27 to March 1, 2023.