Kingston Police seeking assistance to identify sexual assault suspect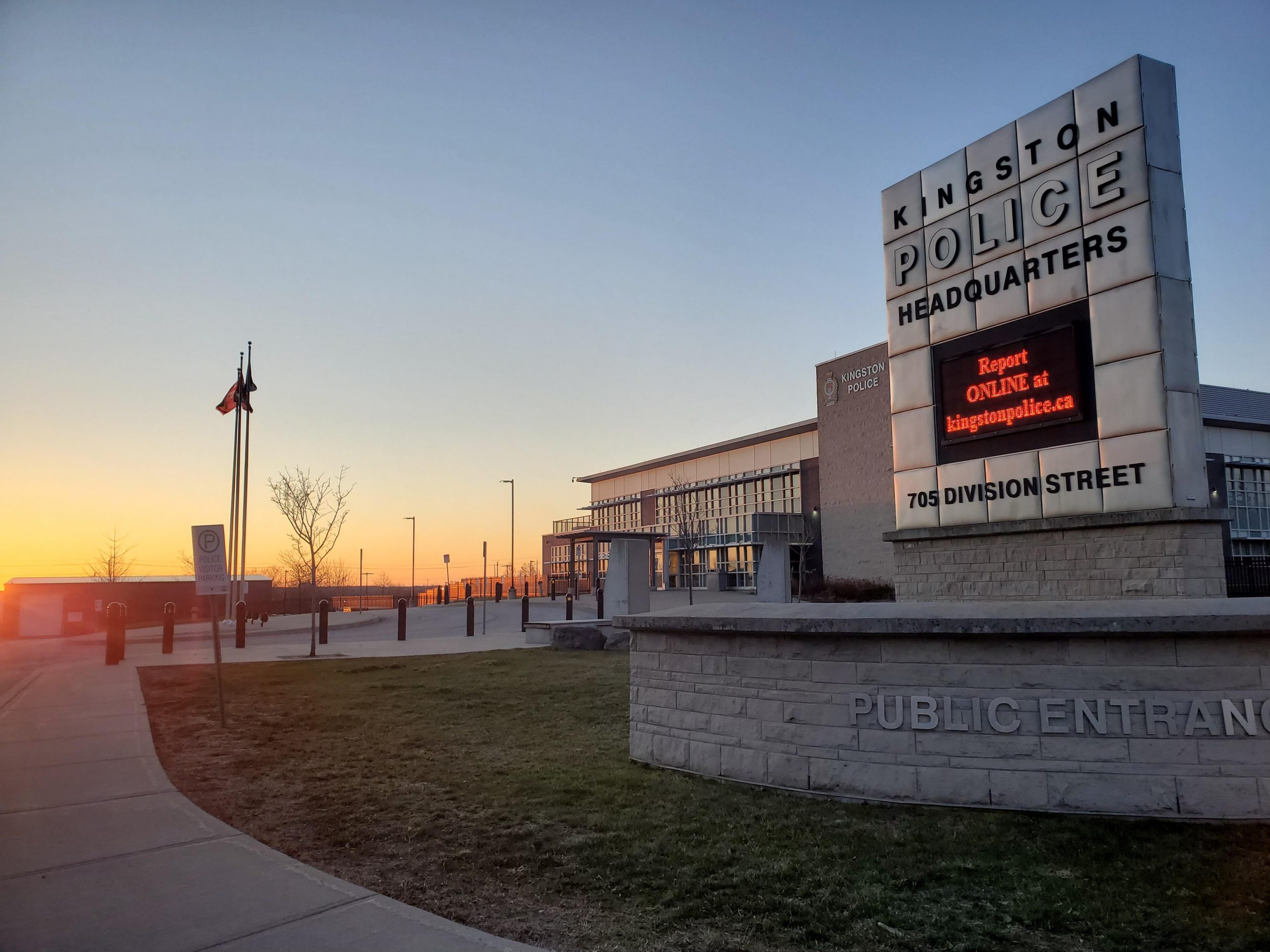 Kingston Police are investigating an incident involving a sexual assault that occurred at approximately 3 a.m. on Sunday, Jul. 3, 2022, and are seeking public assistance in identifying the suspect.
According to a release from Kingston Police. the victim of this assault is a 24-year-old female who was walking alone in the area of Division Street and Colborne Street in downtown Kingston. The victim was approached by a white crossover-type SUV and the male suspect, who was the driver, offered her a ride, stating that he was an Uber driver. Police said that the victim accepted the ride as the vehicle appeared to be equipped in a similar manner to other ride-share-style vehicles.
While inside the vehicle the female was sexually assaulted by the driver, police said. According to the release, she yelled at the driver who stopped the vehicle which provided her with the opportunity to exit the vehicle and flee the scene.
According to the release, the vehicle in question is described as a white SUV hatchback, with a dark cloth interior, which was clean and appeared to belong to a non-smoker. No licence plate number was obtained and the specific make and model of the vehicle are unknown, police said, noting that a cell phone was attached/mounted to the dash similar in appearance to the way that other ride-share vehicles would be equipped.
The male suspect is described as Hispanic, in his late 50s to early 60s, with a medium build and olive complexion, according to the release. Police said that he had a full head of curly salt and pepper-coloured hair. He was possibly wearing a red shirt and notably spoke with an accent.
Kingston Police is appealing to the public for anyone with information pertaining to this incident and the possible identity of the suspect to please contact Detective Constable Stephen Rines at 613-549-4660 ext. 6407 or by email at [email protected]. Tips can be provided anonymously by calling the Kingston Police general number, 613-549-4660 ext. 0, and asking to remain anonymous.
Update (Thursday, Jul. 7, 2022 at 6 p.m.):
In response to this incident, the Kingston Area Taxi Commission, which recently became the licencing and regulating agency for Uber in Kingston, issued the following statement, attributed to Joseph Dowser, Chair of the Commission.
"The Kingston Area Taxi Commission has become aware of an incident on July 3, 2022, involving the sexual assault of a 24 year old female victim and a 50-60 year old male suspect, stating that he was an Uber driver.
We are appalled by this news and offer our deepest regrets to the victim. No words can replace what was lost mentally, physically, and emotionally.
The Commission places public safety above all other priorities and will fully support a thorough investigation in this matter in conjunction with Uber and Kingston Police."