Kingston Police seek to identify two suspects in Binnington Court thefts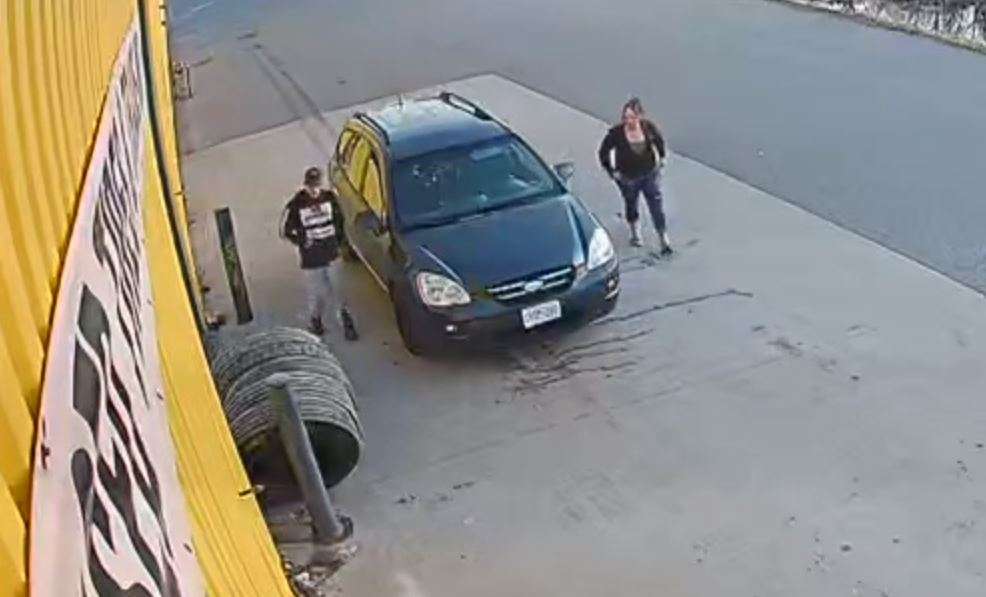 Kingston Police have released the above photos and are asking for the public's assistance in identifying two individuals suspected of stealing items in the area of Binnington Court.
According to a release from Kingston Police, between the beginning of May and the middle of September 2023, multiple thefts occurred in that area, and the same two suspects have been captured each time on security video. Police said the pair can be seen stealing various items such as tires and even vending machines.
Police described the two subjects and a suspect vehicle:
The male suspect appears to be Caucasian, with a thin build and often rides a bicycle. This suspect also has been seen walking with a distinct shuffle/irregular step. This individual also wears unique clothing as seen in the pictures.
The female suspect also appears to be Caucasian, with a medium build and brown shoulder length/longer hair.
A dark-coloured blue or grey four-door hatchback has also been driven to the scene by the suspects and used to commit these offences. The vehicle has distinct full-length roof racks.
Anyone with information is asked to contact Detective Jay Lachapelle at 613-549-4660 ext. 6294 or via email at [email protected]. Tips can be provided anonymously by calling the Kingston Police general number, 613-549-4660 ext. 0, and asking to remain anonymous.