Kingston Police say Patrick Street search 'no safety concern for public'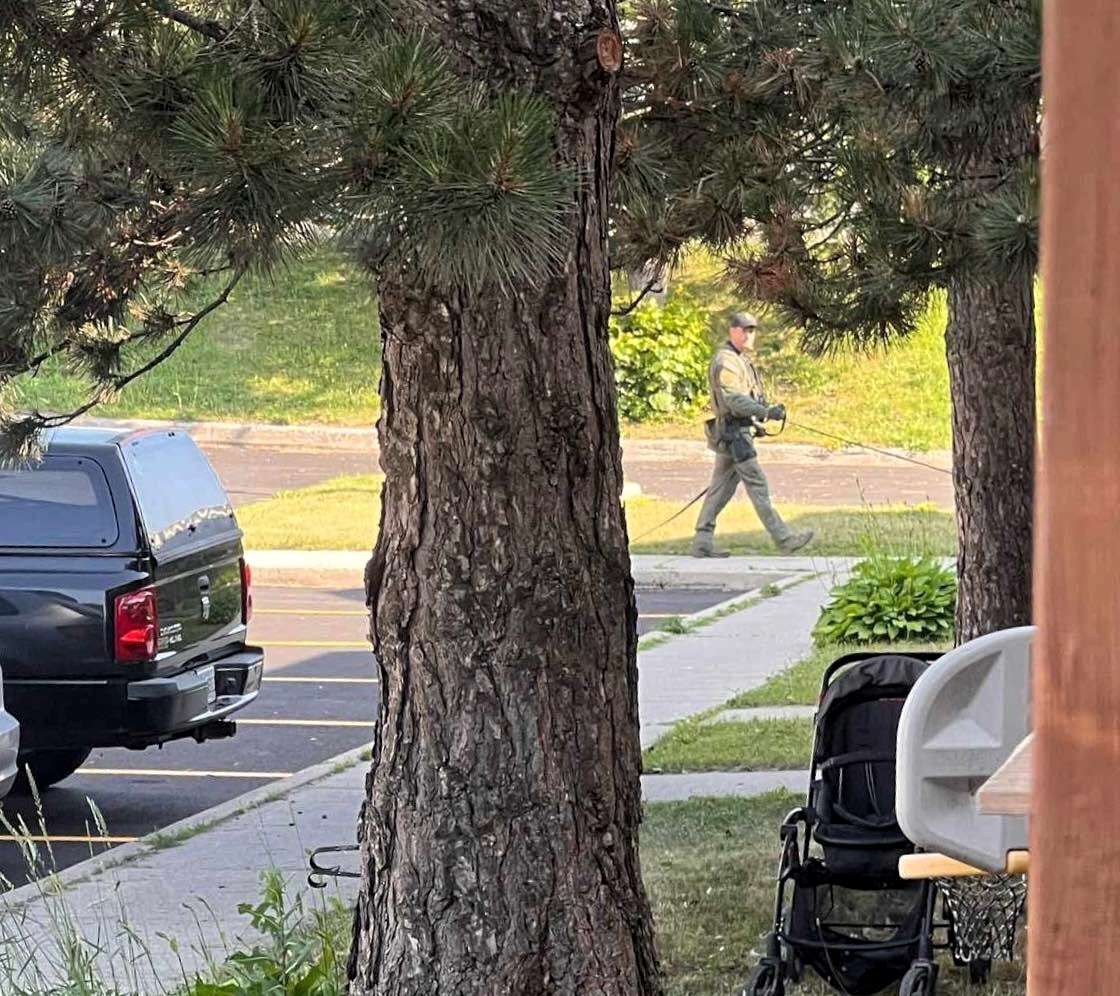 Those living on Patrick Street in downtown Kingston are left with many questions after a large police presence appeared in their neighbourhood this morning.
At approximately 9:45 a.m. on Tuesday, Jul. 4, 2023, residents on Patrick Street reported a heavy police presence in the area, and that officers appeared to be looking for someone. According to those reports, residents were instructed to remain inside their homes.
Officers in tactical uniforms, accompanied by the Kingston Police Canine Unit, appeared to be combing the area of Patrick Street between Stephen Street and Railway Street. Just after 10 a.m., residents stated that police were "now knocking on doors" and telling those at home in the area that they were "not leaving until they found the suspect" whom officers said was last seen in the area, according to those residents.
Constable Ash Gutheinz, Media Relations Officer for Kingston Police, said that officers who were at the scene had indicated they were "simply in the area looking for an individual."
"This individual was not located," Gutheinz said in response to Kingstonist inquiries. "There are no safety concern[s] for the public."
Pressed for further information due to concern from area residents – and asked to confirm if police had instructed residents to stay inside, as well as what they were looking for this individual in relation to – Gutheinz said he was unfortunately unable "to provide more information or particulars in regards to this investigation."
"The main thing to reiterate is that there are no safety concerns and that an individual who was being sought was not located," he said.
Kingstonist will update this article if/when more information becomes available.