Kingston Police report $1.29 million budget deficit for 2022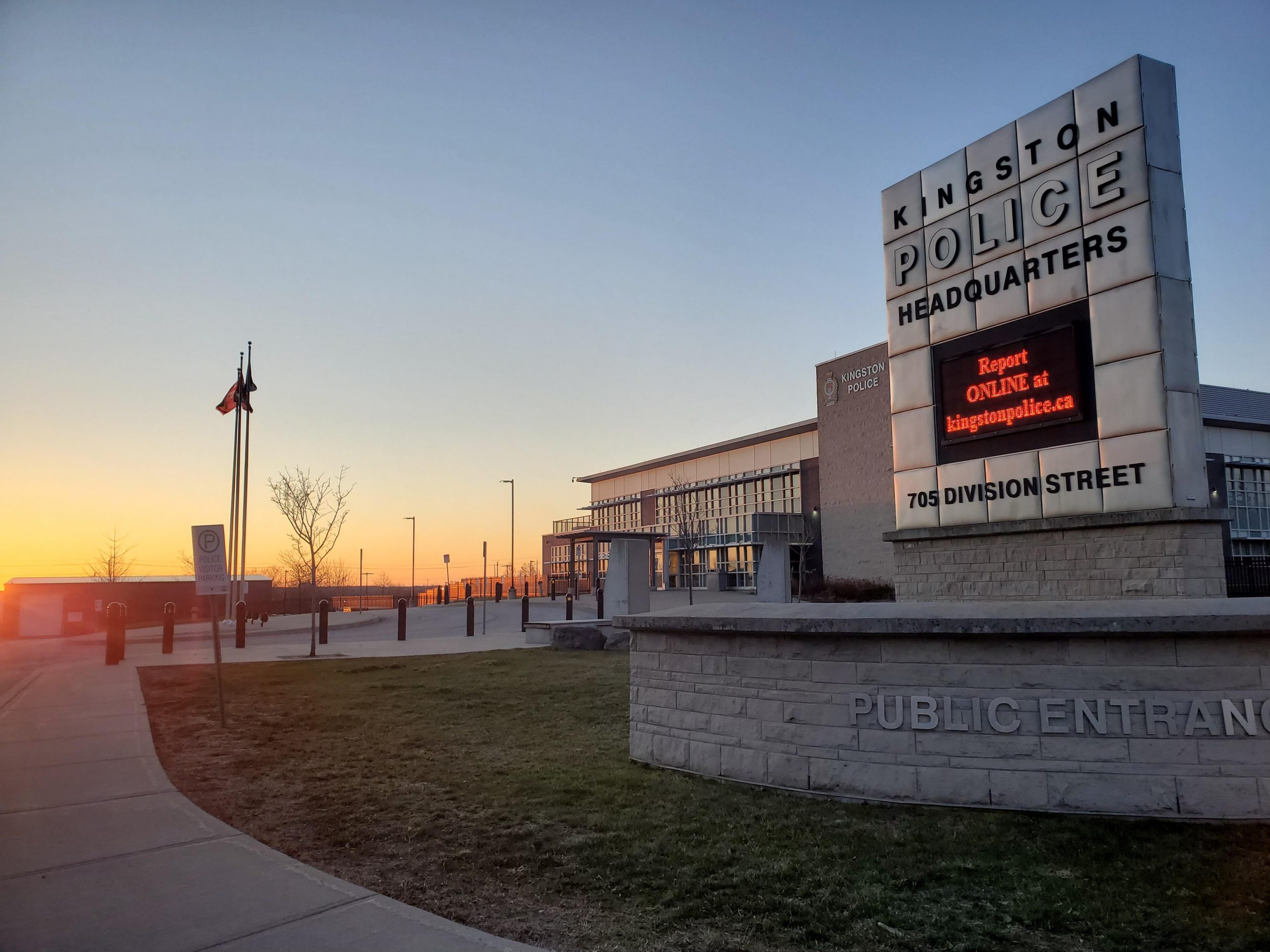 A report coming before the Kingston Police Services Board on Thursday, Feb. 16, 2023, shows that in 2022, Kingston Police ran a deficit of over $1.29 million, or three per cent of its annual budget. According to the Quarterly Budget Status Report for Q4 2022, the total net cost for Kingston Police in 2022 was $43,958,858, up from the $42,661,005 the service had budgeted for the calendar year.
As for what caused the $1 million-plus deficit, the report notes a number of contributing factors, including salaries and wages, as well as supplies and materials. In terms of overtime costs for officers in 2022, the report indicates Kingston Police exceeded its budgeted amount by more than $762,000, with overtime costing the force more than $1.8 million total.
The report notes a number of special events which contributed to the increased overtime spending, including the "freedom convoy" protests last winter, which cost the force $26,000 in overtime. While the report states that costs incurred during the freedom convoy protests will be recovered, Kingston Police was on the hook for $83,000 in overtime spending on St. Patrick's Day, and $37,000 from February's "slow roll" protests. The Kingston Police Force also incurred $102,000 in overtime as part of an undisclosed "investigative project," which, according to the report, is now closed. 
In terms of policing at Queen's University and the University District during the busy fall party season, the report notes $409,000 in overtime spending occurred throughout September and October alone. Included in that two-month span were move-in weekend and Queen's Homecoming. 
Aside from overtime, another major source of overspending came in the form of $63,000 extra spent on part-time wages, due to "full-time sickness in the Communications Centre." In terms of base wages for staff, the force overspent by $136,000 in 2022. 
Wages and salaries were not the only area of overspending by Kingston Police in 2022; the report indicates the force exceeded its supplies and materials budget by more than $1.2 million. Notable items under supplies and materials include more than $1 million in overspending on investigative services, which was largely a result of $836,000 spent on investigations at Queen's University, according to the report.
Due to increased gas prices throughout the year, Kingston Police exceeded its fuel budget by $59,000 in 2022. Insurance rate increases added $33,000 in overspending, while the force incurred $162,000 in overspending on professional services, due to "un-budgeted spending on special projects."
While Kingston Police went over the budget on a number of items in the supplies and materials portion of its 2022 budget, there were also instances where spending came in under budget. The report notes a surplus of $39,000 in spending on training, due to the fact more experienced officers were hired in 2022 and less money was needed for police college tuition as a result.
Meanwhile, due to pandemic-era travel restrictions and the continued presence of "virtual events," Kingston Police's total travel expenses for 2022 were $47,000 less than budgeted.
In total, Kingston Police's operating costs for 2022 were more than $2 million over budget. However, due to $5 million received in revenues and recoveries, the force's total net deficit for 2022 was just over $1.2 million, up from the $323,316 spending deficit reported in 2021.
The Quarterly Budget Status Report for Q4 2022 will be presented to the Police Services Board by acting Police Chief Scott Fraser at a meeting on Thursday, Feb. 16, 2023, at 12 p.m. The report is to be presented for information only.