Kingston Police looking to identify suspects in ATM theft at local hospital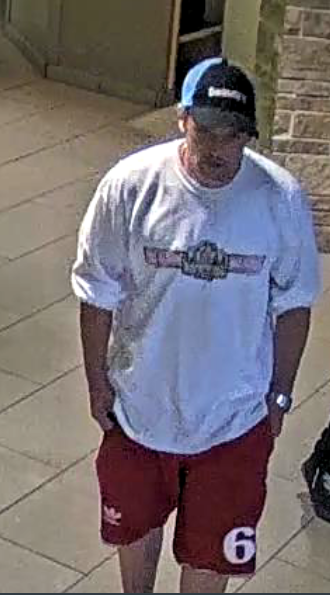 The Kingston Police have released the above photos and are requesting the public's assistance in identifying two individuals involved in the theft of a cash box from an ATM at a local hospital.
According to a release from Kingston Police, on Tuesday, Aug. 15, 2023, at approximately 10:40 p.m., two individuals entered the main lobby of a local hospital and proceeded to steal the cash box from an ATM located within the lobby. Police said the individuals then exited the lobby on foot.
At the time of the incident, the ATM was unlocked and empty as it was being serviced, according to the release.
Police described one of the individuals as Caucasian, wearing a black Quiksilver hat, a black and white champion hoodie, black pants and black shoes.
The other individual was described by police as Caucasian, 25 to 35 years of age, wearing a "beauty" blue hat, a white long-sleeve t-shirt, red Adidas shorts with the number '6 ' on the left thigh and white running shoes.
Anyone with information about this incident is asked to contact Detective Mike Fleming at 613-549-4660 ext. 6318 or via email at [email protected]. Tips can be provided anonymously by calling the Kingston Police general number, 613-559-4660 ext. 0 and asking to remain anonymous.