Kingston Police investigating serious incident on Grey Street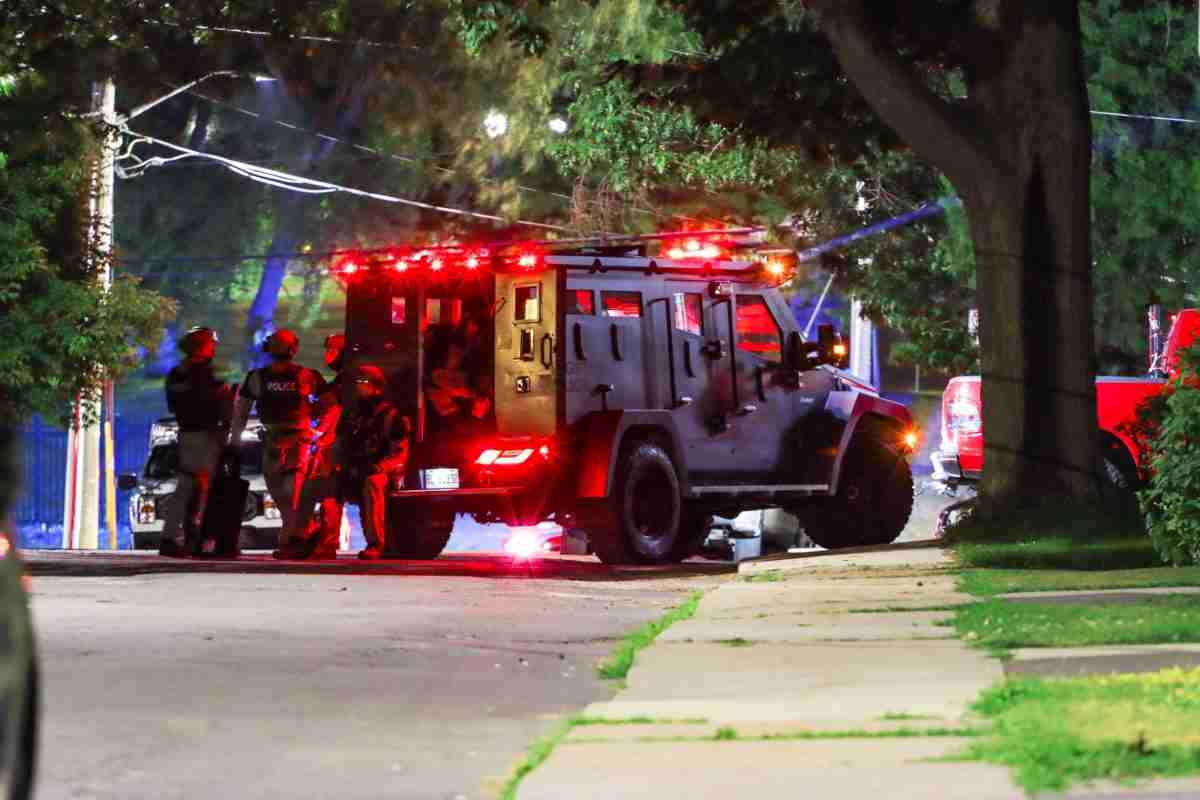 At approximately 8:40p.m. on Sunday, July 3rd, 2022, Kingston Police officers with the Emergency Response Unit (ERU) and uniform patrol were called to the scene of Grey Street and Concession Street for an unknown incident.
Officers had Grey Street closed between Concession Street and First Avenue for an ongoing situation at a residence on the street. At this time, officers have not released any information or have commented to the Kingstonist for the reasoning of the increased police presence.
At approximately 1:20a.m. on Monday, July 4th, 2022, officers made contact in the residence and have one male in custody at this time. His charges are unknown as of publication. Grey Street has also reopened to the public as of 1:30a.m. The police presence in the area has also cleared.
More information to be released by Kingston Police when it becomes available. This continues to be a developing story.