Kingston Police Headquarters temporarily shut down after citizen locates mortar shell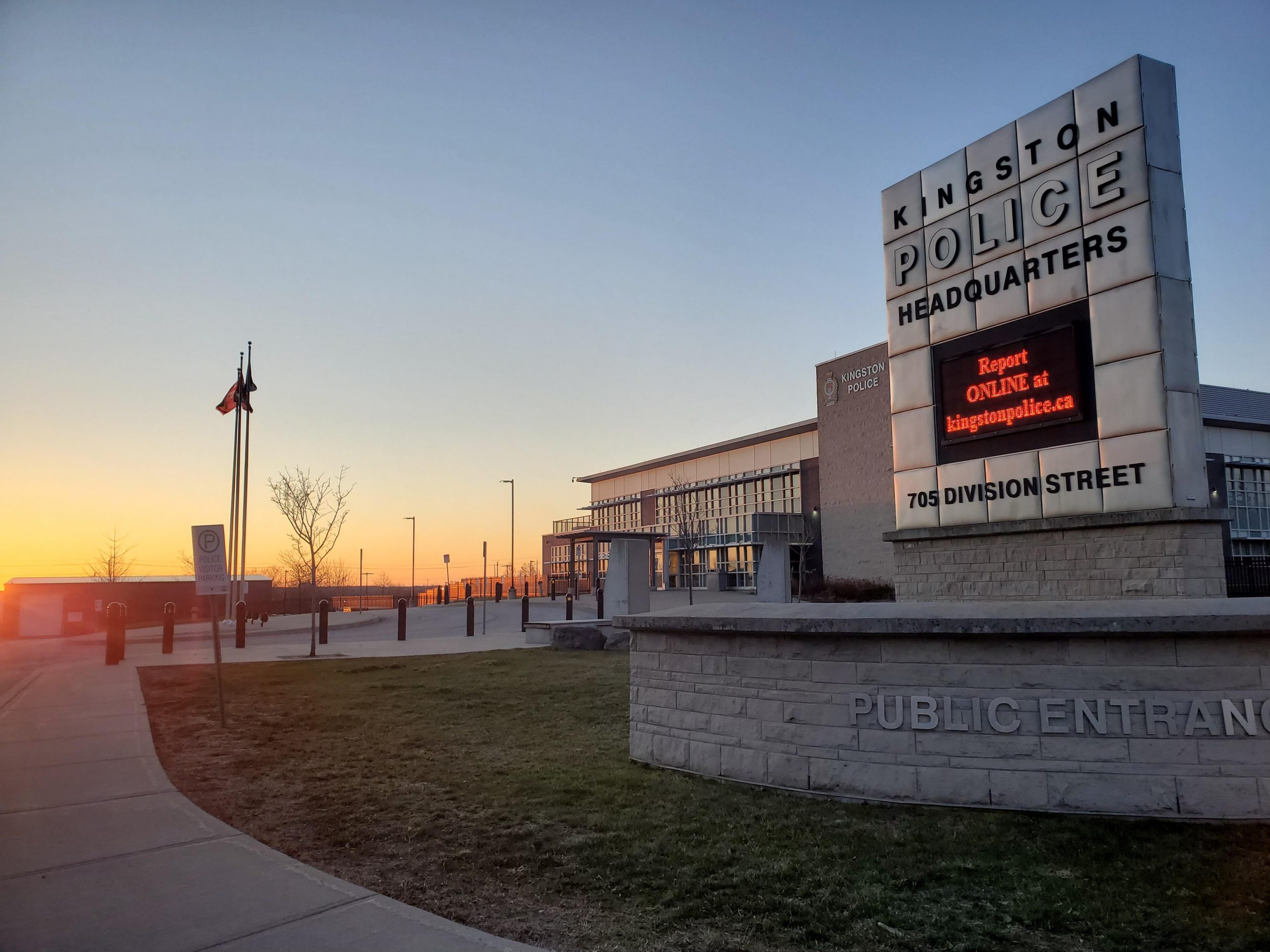 Those who drove by Kingston Police Headquarters on the morning of Tuesday, Jun. 2, 2020 may have noticed cruisers positioned to block off public entrance to the station.
The temporary closure of the station to the public was just part of the preventative safety measures Kingston Police put in place after a citizen discovered an old mortar shell in their backyard and elected to deliver it to Police Headquarters. The incident began just before 11 a.m.
"We had a citizen digging on his property and came across an old mortar shell. Rather than call us, he put it in his trunk and drove it to the station," said Sgt. Steve Koopman of Kingston Police.
Koopman noted that Kingston Police would recommend that citizen who locate any similar objects, which are possibly explosive, call police rather than bringing the item to Police Headquarters. This recommendation helps lower the safety risk to those who located the item, as well as their neighbours and the police.
Because the old mortar shell was already on Kingston Police property, the local police elected to carry out safety measures at the station to help ensure the safety of citizens and the police while the potentially-explosive item remained at the station, Koopman explained.
"Due to the potential risk, we closed the front entry to the station and even cleared staff from north end of the building for roughly an hour while D.O.D. military staff from Trenton attended and safely removed it. I believe their intent is to safely detonate at a later time," he said.
According to Koopman, the mortar shell was located on a property on Raglan Road in downtown Kingston. Kingston Police Headquarters has since been reopened to the public.