Kingston Police charge amateur license plate maker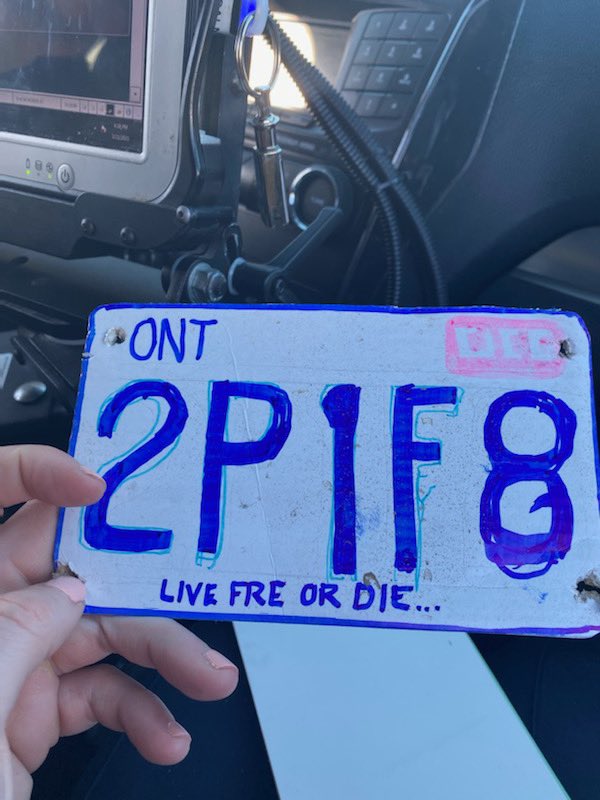 Another would-be artist has been caught trying to fool members of Kingston Police Service and law enforcement in general.
Sergeant Steve Koopman posted this photo to social media of a hand-painted, quite obviously fake, motorcycle license plate.
"We apparently have some burgeoning artists in #ygk," Sgt. Koopman tweeted along with the photo. "Patrol officers again snagged this beauty off of a motorcycle. Charged accordingly and given an 'A' for effort but an 'F' for spelling."
Koopman is referencing the poor spelling, and the wrong slogan written on the bottom of the fake license plate. The plate had written as a slogan 'Live Fre or Die…' in reference to the New Hampshire license plates.
This comes just under two weeks after Sgt. Koopman shared a similar image of a vehicle license plate with the same hand-made treatment.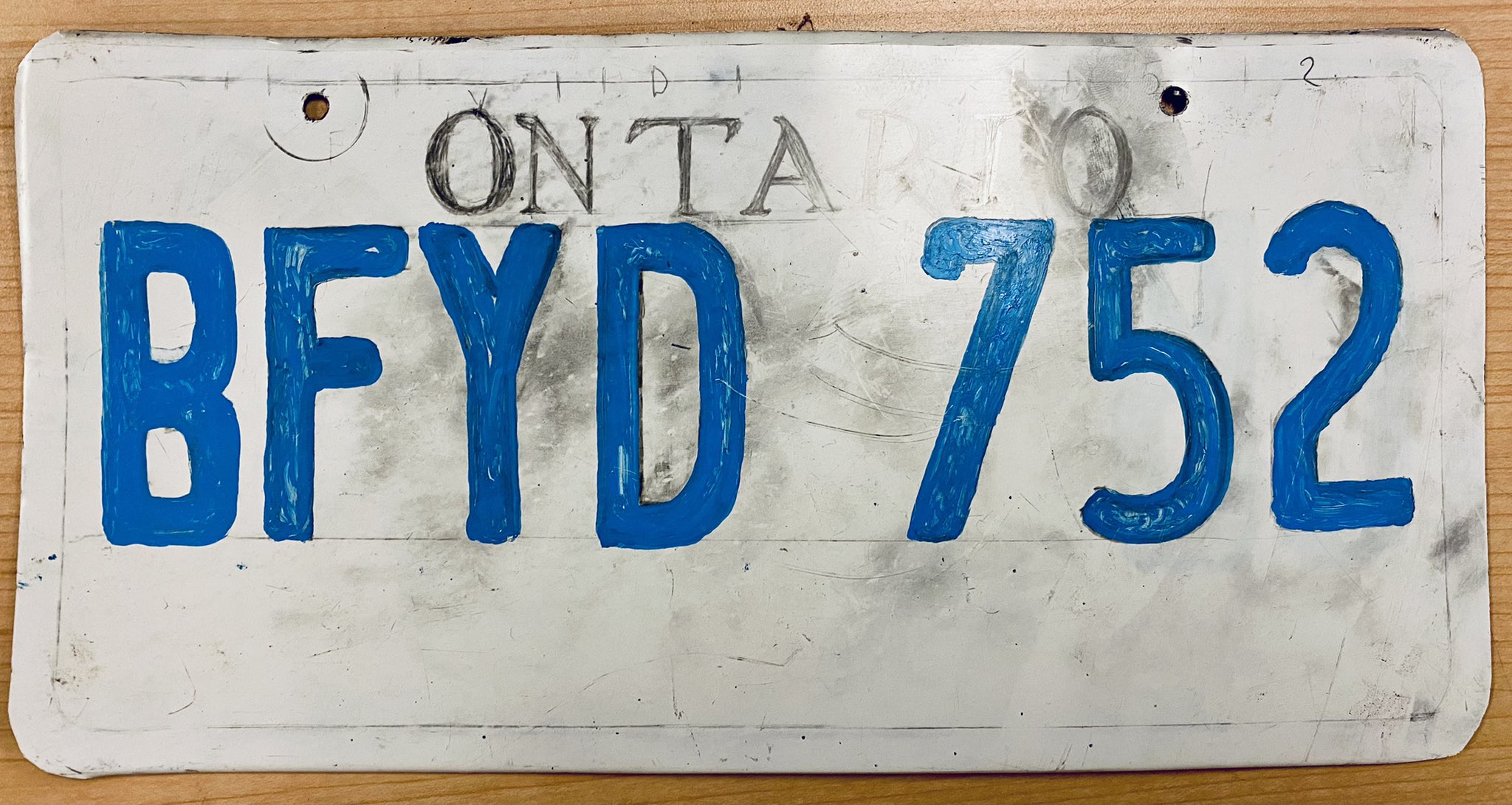 The fine for not having a license plate is $85.00.