Kingston Police arrest wanted man from United States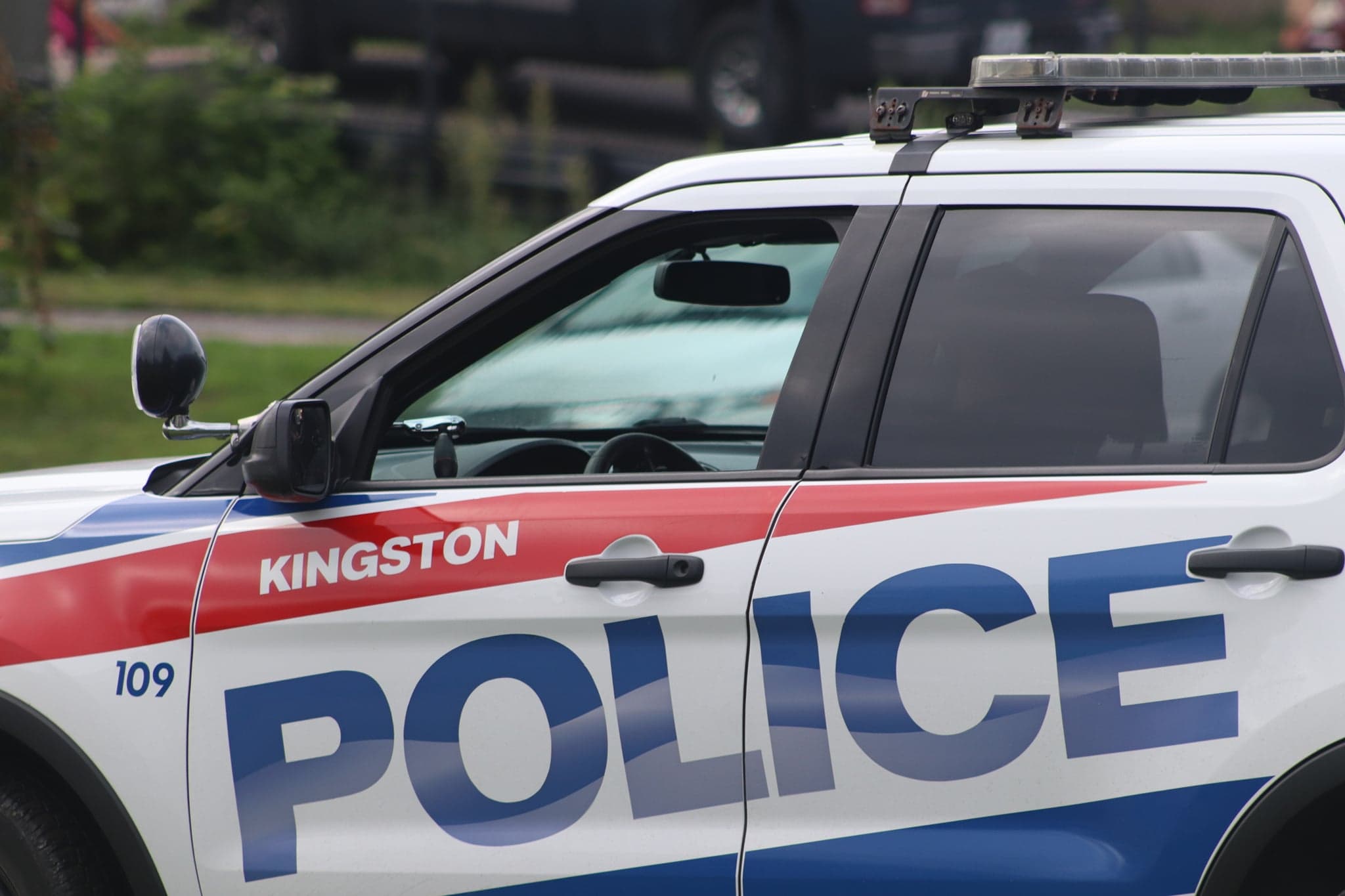 A male suspect, wanted by United States authorities in Lackawanna County, Pennsylvania, was pulled over by Kingston Police driving his Corvette on Ontario Street on Thursday, May 20, 2021. His car had no license plates.
According to a release from Kingston Police, they were notified by the CBSA (Canadian Border Services Agency) on that same date of the wanted suspect, and that he may be in the downtown Kingston core. The yellow Chevrolet Corvette had fled from the Lansdowne Border Crossing after entering into Canada, and local police received word at 8 a.m. and sent out multiple patrol units to scour the area in an attempt to locate the suspect.
At approximately 8:15 a.m. a Kingston Police Canine Unit officer observed the Corvette travelling eastbound on Ontario Street near the intersection of Johnson Street, according to the release. Police initiated a traffic stop and noticed that there were no licence plates attached to the vehicle. The male suspect, who was the lone occupant, indicated that he did not have any of the paperwork for the vehicle and did not have his driver's licence with him. He then verbally provided false identification to police at which time he was arrested for obstructing a peace officer, Kingston Police said.
The accused male was transported to Kingston Police headquarters where police then contacted the CBSA who indicated that their criminal investigations division would be conducting their own follow up investigation and laying applicable charges, according to the release. CBSA officers arrived at Kingston Police headquarters to take custody of the suspect for violations that he committed contrary to the Immigration Act. Police said he was subsequently taken to their holding facility for processing.
Immigration officials told Kingston Police they were notified by the Sheriff's office in Pennsylvania that they were relieved the suspect had been arrested, according to the release. Kingston Police said the Sheriff's office felt that this male was a threat to not only the public but to his own family in their jurisdiction and he had been wanted on serious and violent offences.