Kingston Police arrest 23-year-old following violent domestic incident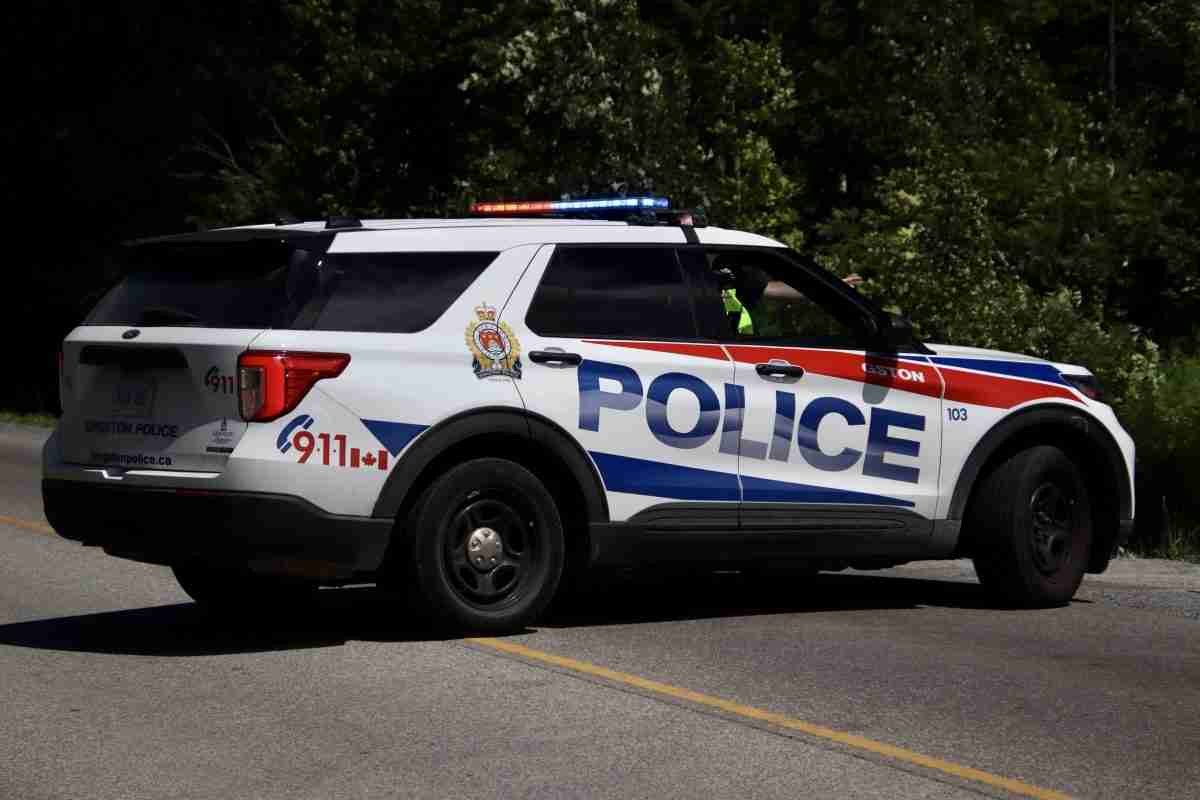 A Kingston resident has been charged in relation to incidents of intimate partner violence stemming from a call police received on Wednesday, Jul. 12, 2023.
The partner of the assailant was not the only victim in the hours-long incident, however, according to a press release issued by Kingston Police the following day.
Just after 6:30 a.m., officers responded to a call regarding an assault that had occurred at a residence on Portsmouth Avenue between John Counter Boulevard and Princess Street. The officers learned upon arrival that the assault was an incident of intimate partner violence that had occurred the previous evening, Tuesday, Jul. 11, 2023, at approximately 11 p.m. The accused individual, who was in a relationship with the victim, had attended the residence around this time, at which point an argument took place, according to police.
The argument continued for several hours and, at approximately 1 a.m., the victim asked the accused person to leave the residence. Refusing to leave, the accused instead grabbed the victim by the throat "in an attempt to control them," Kingston Police said. The accused then spat on the victim.
When the assault ended, the victim attempted to leave the residence, but the accused individual refused to allow the victim to leave. It was not until 6:30 a.m. that the victim was able to reach out to a family member nearby, at which point police were called. That family member attended the residence on Portsmouth Avenue and asked the assailant to leave. Instead, the accused assaulted the family member, knocking them to the ground. When the family member went to get up, they observed that the accused had armed themselves with a knife.
"Police arrived quickly to the residence and arrested the accused who was still at the scene. Further investigation revealed that they had committed other Intimate Partner Violence based offences within the previous months," Kingston Police said.
"On one occasion during a dispute the accused had broken the victim's cell phone. In a separate incident, the accused had damaged the victim's television upon pulling it forcefully off of the wall."
The accused person was arrested and taken to Kingston Police Headquarters, where they were held to attend a bail hearing today, Thursday, Jul. 13, 2023. The 23-year-old was charged with:
Assault by choking
Two counts of assault
Forcible confinement
Assault with a weapon
Two counts of mischief under $5,000
Failure to comply with a release order
Kingstonist has inquired with Kingston Police as to whether the accused individual was released as a result of their bail hearing or remanded into custody. No response was immediately received. This article will be updated if/when that information becomes available.
The following is a message from Kingston Police:
No one has the right to abuse another person. Victims of intimate partner violence or sexual assault and witnesses are encouraged to contact Kingston Police. The following links offer valuable support services and resources in the Kingston area for victims of domestic and/or sexual violence: