Kingston man arrested for armed bank robberies in Toronto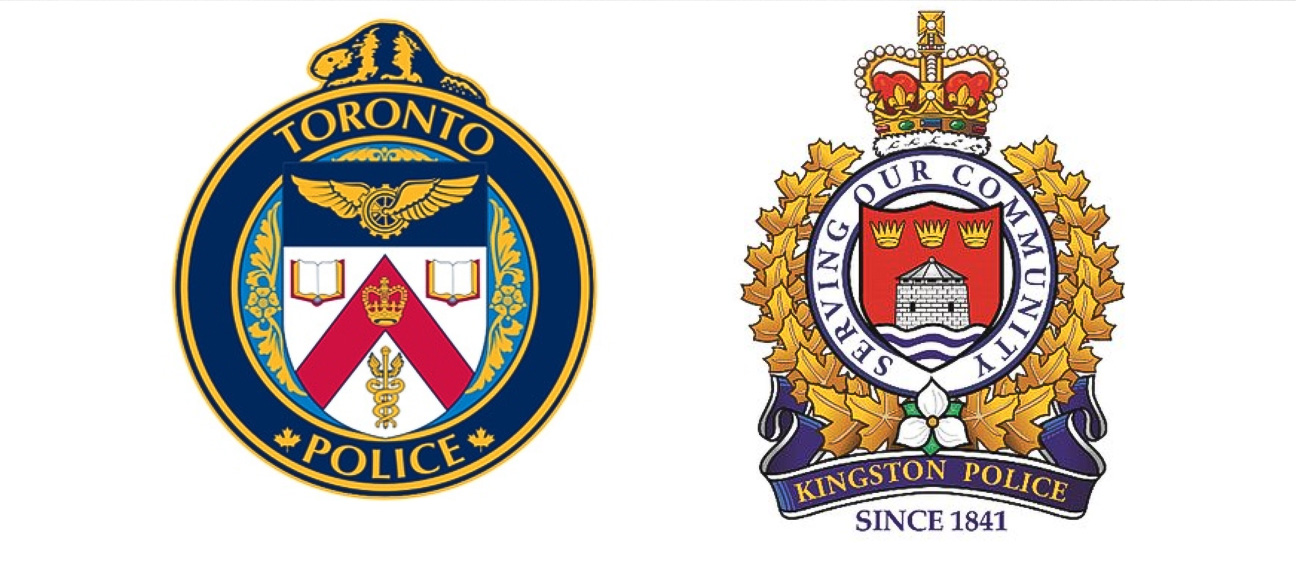 A 19-year-old Kingston man wanted by Toronto Police for a series of armed bank robberies in their city has been arrested at his residence by Kingston Police.
The arrest is the result of a joint effort between the Kingston Police Major Crime Unit, the Kingston Police Street Crime Unit, and the Toronto Police Hold Up Squad. Toronto Police report the Kingston man is accused of seven different bank robberies in Toronto since November of this year.
It is alleged that the accused man entered four separate bank branches between Thursday, Nov. 15, and Friday, Nov. 16, 2018. In each of those cases, the man was bare-faced and, once inside the banks, he waited in line with his hooded top pulled over his head and wearing black gloves. When the accused man approached the teller, he handed them a hold-up note demanding a large sum of money. The note also indicated the man was carrying a gun, and threatened to shoot the victim.
On all four of those occasions, the accused man obtained a quantity of money and fled.
Then, on Monday, Dec. 3, the same man entered three additional bank branches in the east end of Toronto, again bare-faced, but these times making no efforts to disguise his identity. Again, the accused man made demands to the victims for money and indicated he was armed. In one of the robberies, the accused man pointed a firearm at two victims, demanding that they give him more money.
Once again, the man obtained money, this time fleeing in a stolen vehicle driven by an accomplice.
In the last instance, police were called and responding officers engaged the vehicle in a pursuit before both occupants abandoned the vehicle and fled on foot. Following a foot pursuit, police located the driver of the get-away vehicle, who was arrested and is now facing nine charges.
On Thursday, Dec. 13, 2018, Kingston Police located the accused man in his west-end Kingston residence at approximately 2 p.m. He was arrested without incident.
Abdullah Waseem, 19, is now facing the following charges:
Four counts of robbery
Three counts of armed robbery
Four counts of disguise with intent
Conspiracy to commit an indictable offence
Two counts of pointing a firearm
Possession of property obtained by crime under $5,000
Failure to comply with probation
Theft of a motor vehicle
Theft over $5,000