Kingston man arrested after homeowner witnesses break and enter attempt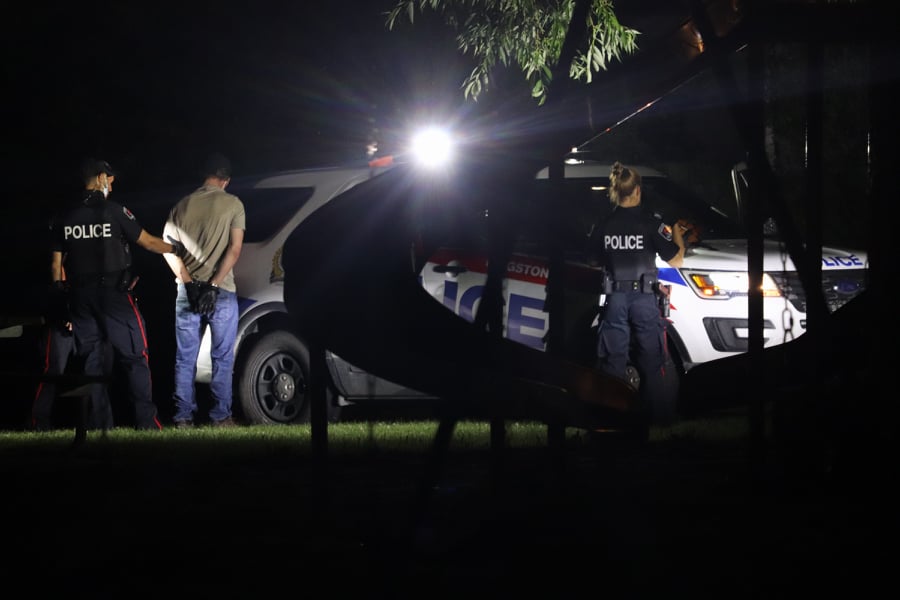 A 40-year-old local man is facing charges after an attempted break and enter was thwarted by an alert homeowner who witnessed the man attempting to enter their residence through a basement window.
At approximately 2:35 a.m. on Sunday, Jun. 20, 2021, the homeowner contacted Kingston Police after observing a man attempting to enter his home on Ford Street in the Rideau Heights District of Kingston.
According to Kingston Police, the homeowner scared off the accused male before police arrived. However, responding officers were able to locate the accused man in a nearby park around 2:50 a.m. and he was placed under arrest.
When the accused man was searched, police located break-in tools in a knapsack the accused man was carrying, police said.
As a result, the Kingston man was charged with attempted break and enter to a dwelling-house and possession of break in instruments.