Kingston leaders address declaration of mental health and addictions crisis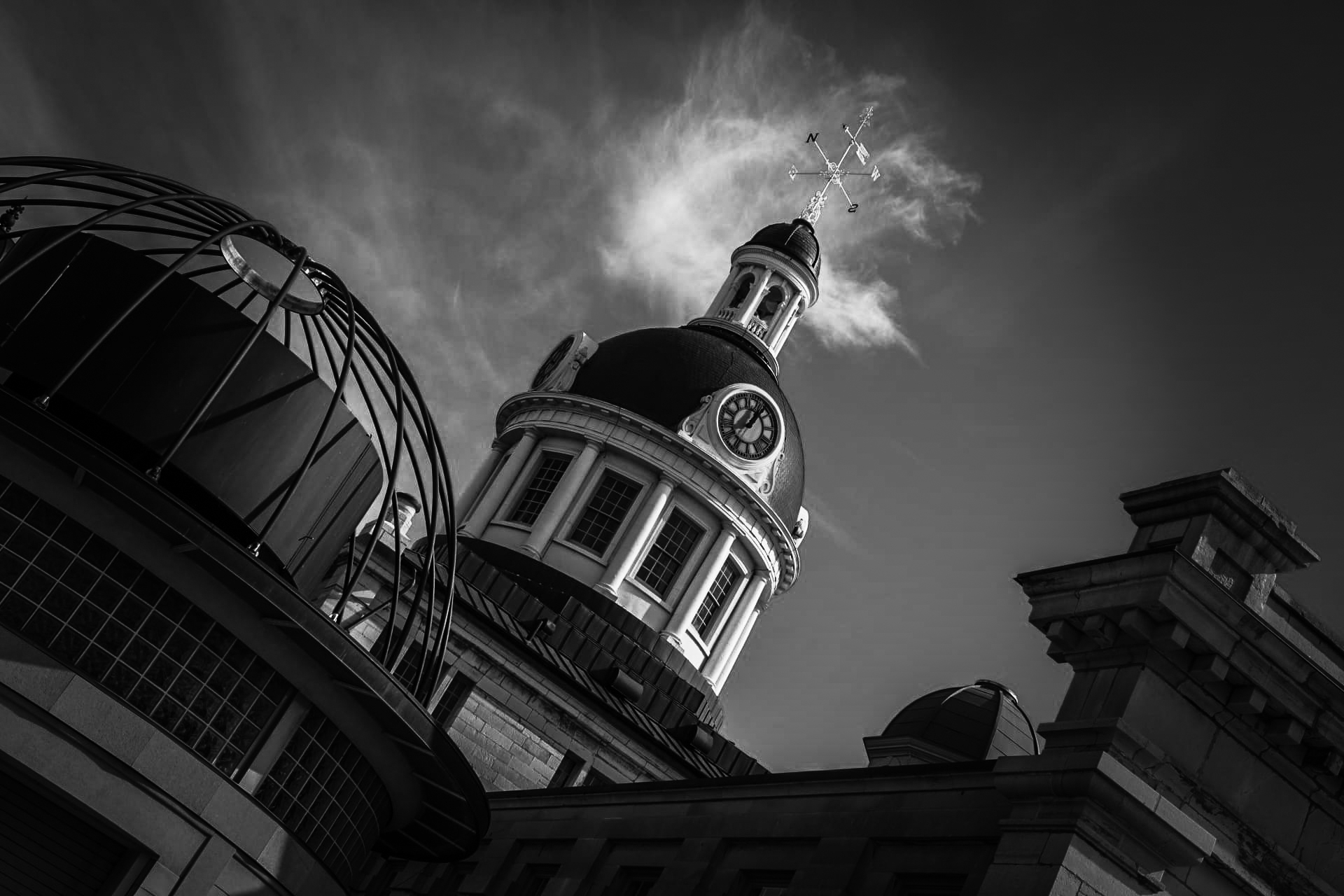 This week, at their regular meeting, Kingston City Council voted unanimously to declare a mental health and addictions crisis, recognizing the complexity of health care needed for unhoused residents facing mental health and substance use challenges, as well as the urgent need for support from other levels of government.
"We're not making this statement lightly – we are out of options and can't manage this situation on our own," Mayor Bryan Paterson said in a press release on Thursday, Jan. 12, 2023.
Paterson asserted that the City of Kingston "continues to do everything within our control to provide support to those experiencing homelessness, mental health, and/or addiction challenges."
"Without a health-care pathway for people to transition into longer-term sustainable living, our efforts alone are not addressing the root causes of these issues," he stated.
According to the statement from the mayor's office, the city has invested over $18 million over the past several years to help meet the needs of those experiencing homelessness. These efforts, Paterson's office detailed, include partnering with different community organizations to provide more supportive and affordable housing options, new shelter beds, and free transit passes to move people between support services, as well as breaking down silos of care.
"I think all levels of government can agree we are in a crisis," said Paterson. "This declaration isn't about pointing fingers; municipalities know where the gaps are, and the complexity of health care needs for those experiencing homelessness and mental health and addiction [is] enormous. People need health care support. They need treatment options and innovative approaches to encourage [them] to use the resources and services available."
As part of the motion, Council is asking the province to lead an emergency working group of representatives from local social service groups, health care organizations, the City, emergency services and others in the sector to coordinate resources to develop a long-term solution tailored specifically to the unhoused and mental health and addiction situation in Kingston.
So what do those representing Kingston at the provincial and federal levels think about the declaration and possible next steps?
"I'm glad to see that City Council is taking this extremely seriously. And I would agree with them that we have a crisis, not just locally, but indeed, happening throughout our country," said MP Mark Gerretsen, noting that he is hearing about similar issues from other MPs from other parts of the country.
"So… they are absolutely right. It's something that needs to be taken very seriously. And I'm looking forward to continuing [to work] with them on this."
Asked what kind of assistance the federal government can offer municipal governments in terms of addressing mental health and addictions issues, Gerretsen pointed out that "the delivery of health care is the responsibility of the provinces."
"Of course, that's not to say that the feds can't get involved — and the federal government does get involved routinely," he continued, pointing to the $1.4 million in funding through Health Canada's Substance Use and Addiction Program awarded to Trellis HIV and Community Care (Formerly HIV/AIDS Regional Service or HARS) in partnership with Kingston's Integrated Care Hub (ICH) in November 2022, as well as the federal funding that allowed for Kingston's new Portable Outreach Care Hub (PORCH) in July 2022. (It should also be noted that the provincial government provided $4.6 million in funding to ensure continued operations of the ICH.)
Gerretsen noted that the funding that went to Trellis and the ICH was the result of an application made by those organizations, which is one way the federal government is able to help the local community address mental health and addictions issues.
"But then there are also times when we will work more closely with the provincial government to make sure that they have the supports that they need," he added.
The MP also said he believes it is important to point out that there has been a "great shift" in the way addictions in particular are regarded and treated.
"I was just having a chat about this, actually, with my father, who happened to watch the City Council meeting the other day, and we were talking about this: that there's been a big shift from treating drug usage as a criminal act… towards treating it as a mental health and addiction issue. [This] is really at the heart of the majority of drug use, when it comes to addiction and those that are really heavily impacted," Gerretsen said, noting that across the country and around the globe, societies and governments are "starting to take a different approach."
That approach, he said, is treating addictions issues as mental health issues, as opposed to criminal issues.
"It's not going to help us just to lock people up for drug usage and have this revolving cycle; we need to get to the heart of what's actually going on. And the majority of the time, it has to do with mental health," Gerretsen continued.
"So certainly, the federal government is absolutely committed to that. This particular cabinet has a minister of mental health there that's working with provinces on this exact issue."
In terms of the concept of the decriminalization of drugs and drug use, Gerretsen said he's "not quite there yet to accept as fact that it's going to be an outright win." But, he said, he thinks decriminalization is certainly worth looking into.
"Decriminalization is something that really has to be looked at, not from the perspective of 'to put drugs in people's hands,' [but] from the perspective of 'what happens if we decriminalize — does that help people actually get more supports that they need to recover from these addictions?'" Gerretsen said, adding that Nancy Reagan's "Just say no!" campaign in the 1980s didn't seem to have the desired impact, so it makes sense to look at other options.
"I am certainly open to the idea of having those discussions," Gerretsen concluded, "because we're starting to see at least anecdotal evidence… that if we stop treating drug addiction as a criminal activity and start treating it as a mental health activity, it's going to be better for societies in the long run."
In terms of provincial representation on the matter, MPP Ted Hsu said he was pleased to see Kingston City Council make the formal declaration of a mental health and addictions crisis.
"I think it's really great that the City made this declaration," Hsu said, "and that it focused on asking the province for resources to get supportive housing. The words 'supportive housing' are not in there, but beds for treatment and rehabilitation means a place to live, where people can get on treatment or rehabilitation and stay on it, and have the supports needed to do that." Hsu noted that many of the shelters in Kingston are simply not equipped for providing that, apart from the ICH.
"The ICH is not an end point; it should be a way station," he continued.
"Just like people move on from shelters that deal with people who don't have addictions, I think people with addictions… can move on too. But we haven't had the supportive housing resource."
For this reason, the City of Kingston "did the right thing" in declaring a crisis, the MPP affirmed – and the timing couldn't be better.
"We're at also at a special time in the budget cycle. The budget is coming out in March," said Hsu, pointing out that the Standing Committee on Finance is coming to Kingston on Tuesday, Feb. 7, 2023, offering Kingstonians a chance to add their voices to the call for help. Those wishing to address the Committee – either in-person or via written submission – must register to do so, which can be done through the Legislative Assembly of Ontario website.
Hsu confirmed that he is committed to championing this issue for Kingston, adding that he looks forward to when the legislature sits again in February: "I'm going to use the tools that I have at my disposal at the legislature to get the attention of the Minister [of Health, the Honourable Sylvia Jones]. Some of that is procedural things in the legislature, member statements, question period, [and some of it is] just walking up to [ministers and other MPPs], having a conversation in the line-up at the cafeteria in the legislature."
He went on, "You use your connections and keep talking and see what you can do, what kind of attention you can draw to the to the issue… Declaring this crisis, that's just the tip of the iceberg, because it's a province-wide issue. [But] at the very least, it's a conversation piece for opening up dialogue and saying 'It's not just me talking, City Council has passed a motion, and this is a really important issue for the community.'"
On Tuesday, Jan 10, 2023, Council also voted to approve a moratorium on the gradual relocation of individuals in encampments at the Belle Park/K&P Trail until Tuesday, Mar. 21, 2023. According to the statement from the mayor's office, as part of the moratorium up to $149,000 was approved from the Working Fund Reserve to support on-site services such as additional dumpsters, toilets, and security.
Mayor Paterson's office said that his next step will be reaching out to the Ministers of Municipal Affairs, Health, and Mental Health and Addictions to discuss the crisis declaration in Kingston. He will also bring the Kingston issues to the Association of Municipalities of Ontario (AMO) and the Ontario Big City Mayors (OBCM) caucus.