Kingston Gymnastics Club wraps up season with big achievements
With the competitive gymnastics season coming to an close, the athletes at Kingston Gymnastics Club have a lot to be proud of after two weekends of the 2019 Women's Artistic Gymnastics (WAG) Provincial Championships.
This past weekend, four gymnasts from the Club travelled to Alliston, Ont. to compete in the Level 4 and 5 championships from Friday, Jun. 7 to Sunday, Jun. 9, 2019.
Rebekah D'Souza, 14 (Level 5), place second on beam, fourth on bars, and earned Bronze All Around.
"Congratulations, Bekah, on placing 3rd all around at Championships! You are an outstanding performer. Thank you for being a strong role model for our younger gymnasts – they look up to you," said Coach Sara Gray.
Gala Baranchuk, 14 (Level 4),  placed third on vault and bars, fifth on floor, and earned Bronze All Around.
"Gala, you performed today with such elegance and grace. Congratulations on finishing 3rd on vault, bars, and All Around at Championships!" Coach Sara Gray said. "Outstanding job Gala, you make us proud."
Keira Wilson, 11 (Level 4), placed sixth on beam and seventh on vault.
It's every gymnasts dream to make it to Championships and do well. Keira has worked really hard on getting pre-flight and bump on her vault, earning her 7th; as well as getting her handstand to 12 o'clock on the beam, earning her 6th," said Coach Judy Snable. "Congratulations, Keira!"
Taylor Reed, 9 (Level 4), placed third on bars.
"Congratulations Taylor! You did an outstanding job at your first Championships , placing 3rd on bars, 8th on beam, and winning the Specialty Award for 'Nicest Leaps on Beam with Height,'" said Coach Sara Gray. "Your hard work and dedication have given you the drive to be so successful this year. Keep it up and you'll go far"
The weekend before, Kingston Gymnastics Club sent eight athletes to the Level 3 WAG Provincial Championships in Waterloo, Ont from Saturday, Jun. 1 to Sunday, Jun. 2, 2019.
Analyse Chabot, 11, placed 2nd All Around, earned a gold medal on beam, and received two Special Judges Awards — Bars: Flying Sky High and Solid Landing, and Beam: Altitude of Leaps and Jumps.
"Reach for the Stars! Analyse has worked very hard this year, perfecting her skills to the level they needed to be, never giving up, and having the confidence to show how much she wanted it," said Coach Judy Snable.
Michaela Libbey-Griffin, 10, placed 5th All Around.
"This little dynamo is full of energy to burn. She has built in springs and loves to compete. Great job Michaela! Keep staying focused!" said Coach Judy Snable.
Ava LeBlanc, 10, placed 10th All Around.
"Ava competed in her very first Championships this year. She performed very well and made us all proud. Ava worked very hard all year on proper body positioning," said Coach Judy Snable.
Kaitlyn Egerton, 11, placed 12th All Around.
"This was Kaitlyn's first year competing in gymnastics. Throughout the year her skills, such as her kip, as well as the confidence with which she performs have greatly improved. She has worked hard to get to where she is and grow into the athlete she has become," said Coach Paula Solano.
Jillian Bates, 12, placed 14th All Around.
"Jillian had a lot of firsts at Championships this year! First Round off back handspring competed on her own, and first competed kip in her bar routine, earning a 7th place on bars," said Coach Judy Snable. "We are very proud of your efforts Jillian! Great work!"
Eva Reid, 14, placed 14th All Around.
"Eva has shown great perseverance and improvement this year, in all aspects of the sport. She had to overcome a repetitive ankle injury in order to improve her skills and routines, and by doing so, she earned herself a spot at the Ontario Championships," said Coach Morgan Wallace.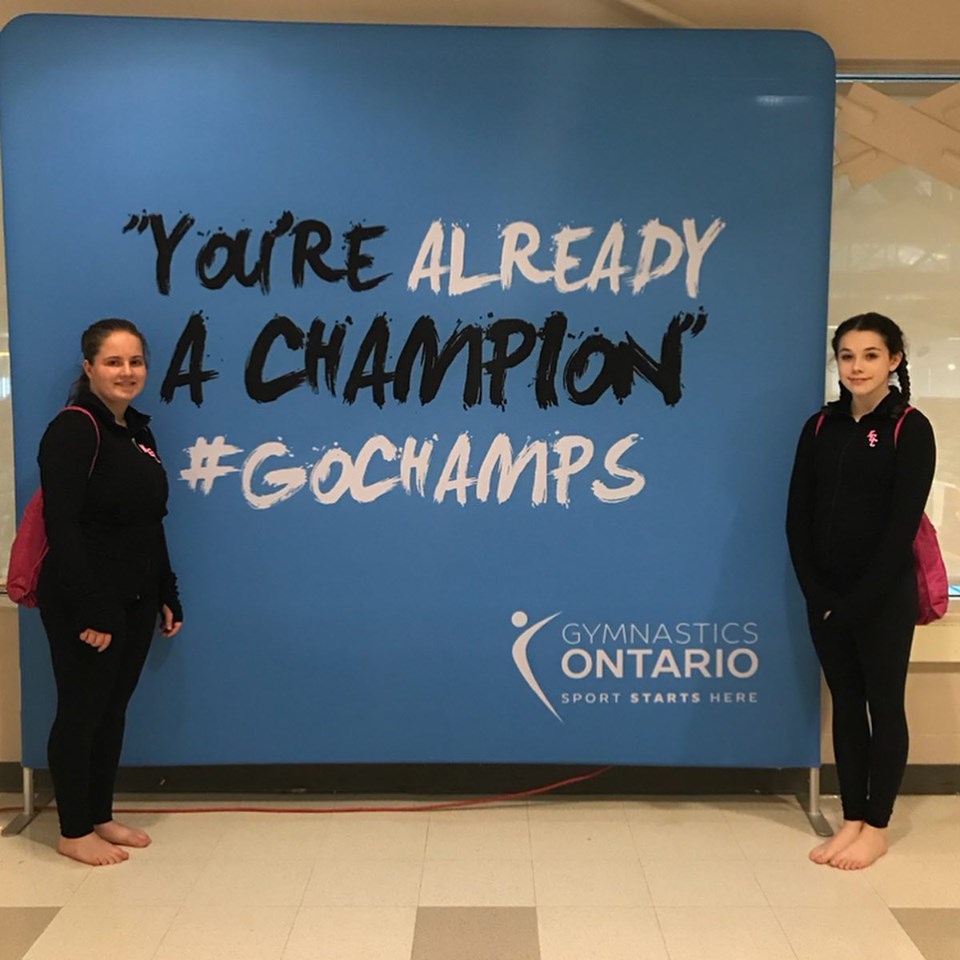 Zoe Rorabeck, age 14, placed 9th on vault.
"Zoe worked harder and harder each practice to get her back handspring before the last qualifier. At the last qualifier, she was not feeling very well, but she persevered and pushed herself to perform the best floor routine she had done all year. Her perseverance and determination is what got her to where she is today," said Coach Morgan Wallace.
And last, but not least, Elizabeth Creighton, 12, was the final Kingston Gymnastics Club gymnast to compete at the Level 3 WAG Provincial Championships.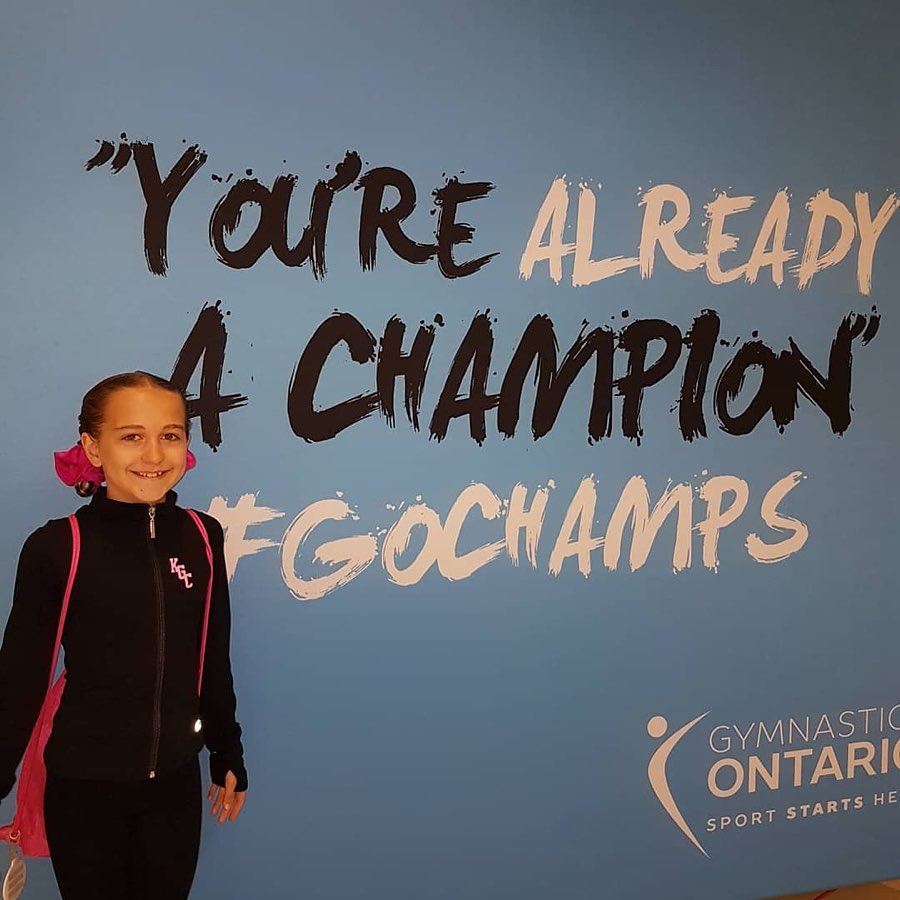 "Elizabeth has grown, both as an athlete and a person this past year. While she has had some injuries, she never once gave up, she persevered, and came back working hard," said Coach Paula Solano. "Her hard work paid off, her skills and routines improved, and she made it to championships."