Kingston driver arrested in Picton for impaired driving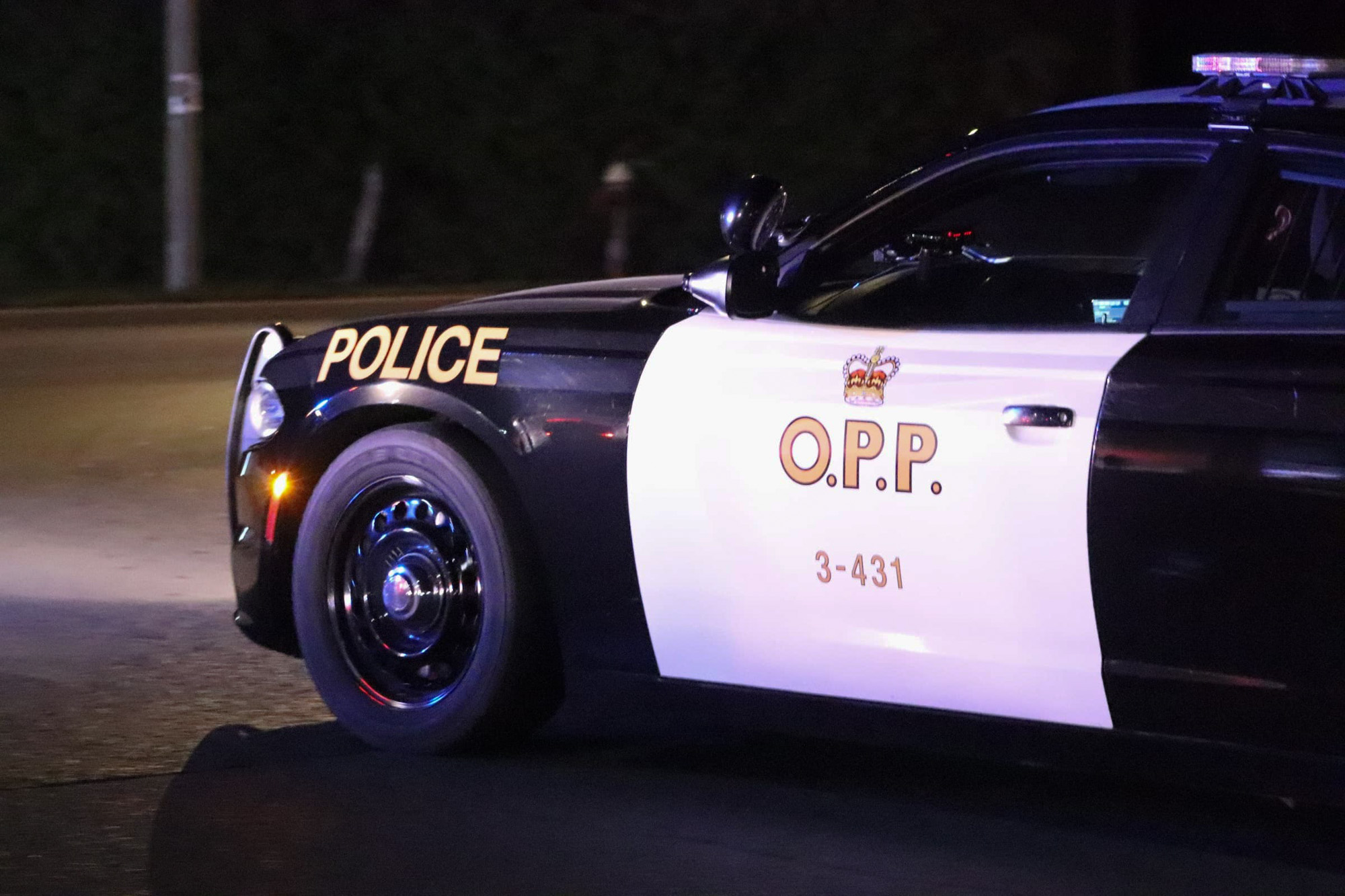 An early morning RIDE program in Picton, Prince Edward County, put police in the right place at the right time to stop an impaired driver, according to the Ontario Provincial Police (OPP).
Around 1 a.m. on Sunday, Apr. 23, 2023, officers from the Prince Edward County (PEC) Detachment of the OPP were conducting a 'Reduce Impaired Driving Everywhere' or RIDE Program at the intersection of Bridge Street and Union Street in Picton.
"Officers stopped a vehicle a short distance away and, as a result of further investigation, an approved screening device was administered," the OPP said in a press release on Monday, Apr. 24, 2023.
An approved screening device, or ASD, is used by police to detect the presence of alcohol in a person's body. Asked whether the driver in question was stopped "a short distance away" from the RIDE Program as a result of attempting to avoid the traffic stop, the OPP did not provide further information, reiterating that the driver was stopped "a short distance" from the location of the RIDE Program. Further follow-up questions to the OPP were not answered by time of publication.
According to police, after administering the ASD, police arrested the driver of the vehicle, who was taken to the PEC OPP Detachment for further testing.
As a result, 22-year-old Graydon Webber was charged with:
Operation of a motor vehicle while impaired by alcohol and drugs
Operation of a motor vehicle while impaired with a blood alcohol concentration exceeding the legal limit.
Webber was released from custody and is scheduled to appear in the Ontario Court of Justice in May 2023. The driver had their licence automatically suspended for 90 days and may face further suspension upon conviction. Additionally, the vehicle was impounded for seven days. Webber will be responsible for all related fees and fines.
"Highway safety is a team sport, do your part and plan a safe ride home," the OPP said.