Kingston City Council approves 2023-2026 Strategic Plan
Kingston City Council has unanimously approved the 2023-2026 Strategic Priorities and Implementation Plan. The plan will guide the work of City staff and provide a decision-making framework for Council over the next four years.
Much discussion took place at a special meeting of City Council on Tuesday, May 30, 2023, at St. Lawrence College, according to the City, and that meeting ended with the unanimous decision.
According to a release from the City of Kingston, during the last week of March, City Council met over three evenings to work through strategic priorities for 2023-2026. Ahead of the sessions, Council was provided with a report of the public engagement information collected regarding the strategic plan.
Since that time, management staff has reportedly been working collaboratively to develop an implementation plan with specific deliverables to help achieve Council's strategic plan under the following priorities:
Support Housing Affordability
Lead Environmental Stewardship and Climate Action
Build An Active and Connected Community
Foster A Caring and Inclusive Community
Drive Inclusive Economic Growth
"Thank you to all of the individuals and groups who offered feedback throughout this process. This plan is about creating a collective vision for the next four years and your contributions helped to identify key areas of need and shape the plan," said Mayor Bryan Paterson. "I am proud of the way members of Council and staff worked together to present measurable actions that will see these priorities become a reality."
"Kingston has demonstrated its strength as a municipal leader across the province," he continued. "The development of this plan and the outcomes we are going to achieve will serve to reinforce what makes Kingston a vibrant, engaged and inclusive community."
As part of the City's efforts to increase transparency and improve public engagement, the strategic priorities and initiatives will be uploaded to a public online dashboard which will provide members of Council and the community with regular updates, according to the rleease. The City said that the dashboard and initial updates will be published in late 2023.
Until then, Kingstonist reached out to Kingston City Councillors to get their views on how the strategic planning process went over the past two months, and how they feel about the strategic plan that has resulted from it. The following are the comments from those councillors who responded to the request.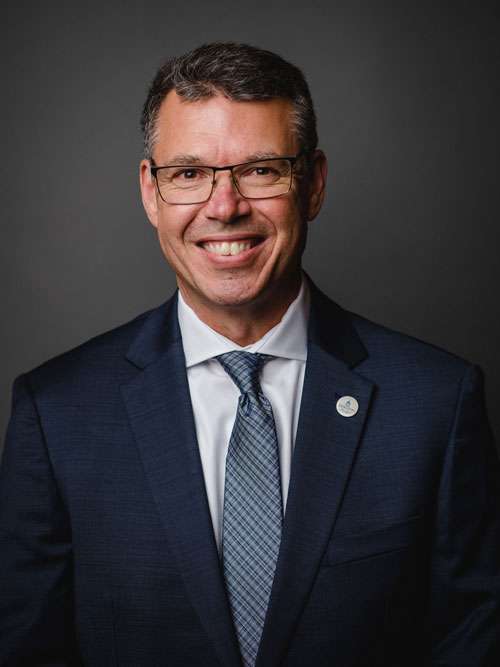 "I found the process to be very collaborative with all the other councillors and Mayor. The three nights of discussion at the end of March was very fruitful, respectful, and always with the eye to making Kingston better. The final night, last Tuesday, May 30, had the same feel to it. The [City] staff had a chance to review and discuss the plan over the last six to eight weeks and, from what I can tell, have come up with a very solid operational plan. It is ambitious, but I feel achievable with the plan as presented back to council.
I am especially encouraged with the environmental stewardship pillar and with the care and thoughtfulness to ensure our City is moving forward in a lot of efforts to reduce our GHG emissions. All of the pillars are important, so I don't want to say one is more important than any of the other. I am a big fan of the Drive Inclusive Economic Growth. This pillar creates jobs, promotes our business community, and gives our tourism sector a chance to shine. All of the pillars are exciting.
I'm thankful to be a part of the process and grateful to the staff for their hard work in developing the operational plan to support the new strategic plan. After all of the work that went into this, I believe Kingston will excel if we can stay on course with the plan over the next four years."
— Councillor Don Amos, Portsmouth District
"Overall, I am pleased with the whole process, from start to finish. Being a new Councillor it was difficult to fully understand the expectations, however it was a real team effort. Every Councillor had their priorities and vision for the City and many times these overlapped with those of other Councillors. It was a long initial process, but we all understood the importance and how it would guide us through the next 3.5 years.
We have approved a very ambitious strategic plan, a plan I think everyone, — [be they] Councillor, Mayor, Commissioner, [or] Department Head — is very happy with, and should guide us in making Kingston a better place to live, work, and enjoy life for all Kingstonians."
— Councillor Paul Chaves, Loyalist-Cataraqui District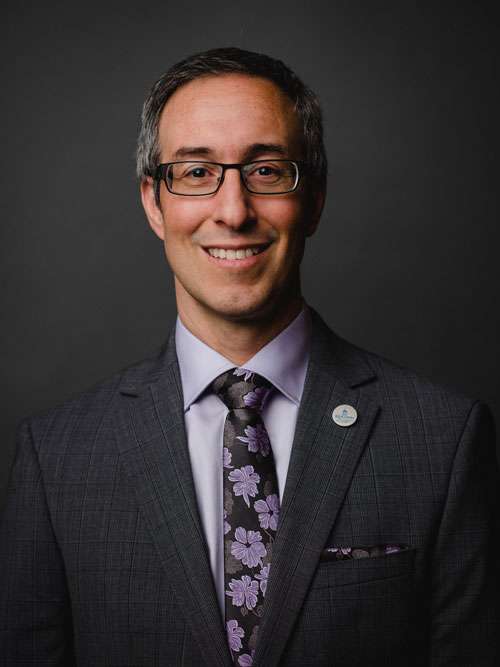 "It was a very productive and collaborative process to create a vision for Kingston to move forward in a positive way. We listened to what we heard at the door and also looked at input done through community engagement to create a plan I believe that will address the needs of Kingstonians and our city. As a council, I feel like we all care about the things that are important to each of us, and this Strategic Plan really reflects this."
— Councillor Vincent Cinanni, Williamsville District
"The process of setting priorities is always challenging, but this is a thoughtful and respectful council backed by great staff. I feel we have a strategic plan that is bold, responsible, and will allow us to make significant strides in continuing to build this great city."
— Councillor Conny Glenn, Sydenham District
"The decision-making process was handled well and conducted very respectfully. There was a lot of insight shared from all perspectives and we were able to collaborate amicably to reach a swift and agreeable solution. I am confident that — because all my colleagues and the city leaders and staff worked hard to create a plan democratically — we have reached a fair and thorough plan."
— Councillor Jimmy Hassan, Trillium District
"This is the fifth Strategic Plan for me and, in my opinion, it is the one I'm most excited about to implement. We have strong initiatives for housing in the plan. We all came to an agreement that we need another aquatics centre. We have much needed initiatives with regard to the environment. We are going to update our 16-year-old Natural Heritage Study. We are going to do more to retain all trees in Kingston. Our tree canopy at 21 per cent in the urban area is one of the lowest in Ontario. We have a goal to increase it to 30 per cent by 2035."
— Councillor Lisa Osanic, Collins-Bayridge District
"I am 'happy enough' with the combined outcome of this Council mandate's strategic plan.
It is such an interesting process that is a mix of ideas and passions of elected representatives, and we can 'blue sky' some ideas and also get into the details, as well. I think we did that well.
I am pleased with the economic development ideas and efforts to grow our employment lands.
I am pleased with our efforts to increase our housing supply and affordability.
There is a strong commitment on this Council to continue environmental stewardship and continue building a caring and connected community, and I think we should celebrate that.
There is much work to be done, and I want to commend City staff who are so committed to this plan."
— Councillor Gary Oosterhof, Countryside District
"I felt the process went very well. Looking at the final result, I can see the inputs from every Councillor. City staff did a great job listening to our concerns and preparing the plan for our approval. As a first time Councillor, I am grateful for our hard working City staff. I am very happy with the final result.
The strategic plan is bold and progressive. It prioritizes the needs of Kingstonians on housing, improving social services, prioritizing stewardship of the environment, and addressing our infrastructure needs."
— Councillor Gregory Ridge, King's Town District
"Generally speaking, I think that the process went very well!
Council's pillars came directly from what we heard from residents both at the doors and through the City's engagement efforts. I think [City] staff did an exceptional job of taking our broad priorities and creating projects to help meet those goals. I'm proud to support this plan and think that we are going to see some really positive things happening in our community because of it."
— Councillor Wendy Stephen, Lakeside District
"I'm very pleased with the strategic plan. It highlights the concerns we heard during the campaign and our priorities as councillors.
Of note, is the City's continued commitment to be good environmental stewards and address climate change. I'd especially like to highlight the city's role in helping with food security/sovereignty. Too often, many of our citizens struggle with buying food and are cutting back on meals to afford housing. One long-time councillor said this was the most ambitious strategic plan they've ever seen. We have a big challenge ahead of us, but I am optimistic we can meet these objectives."
— Councillor Brandon Tozzo, Kingscourt-Rideau District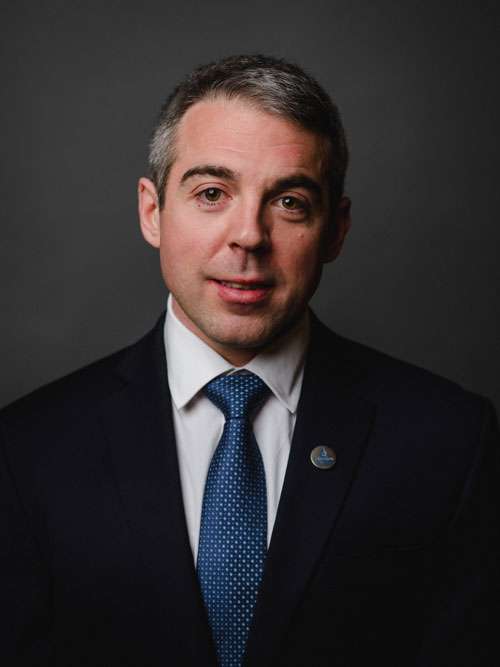 Councillors Ryan Boehme (Pittsburgh District) and Jeff McLaren (Meadowbrook-Strathcona District) did not respond to requests for comment.
With files from Jessica Foley.